It is time to party in my household! Just yesterday, we had a big Mega Bloks Barbie Party and it was a smashing success! If you are unfamiliar Mega Bloks, now is the time to march yourself to your local store and see what Mega Bloks are all about. Basically, they are construction sets that allow your child to sit down and use their imaginations to create masterpieces. The preschool sets are idea for the littlest hands to build while the older sets, allow for more advanced building which encourages storytelling and role-playing!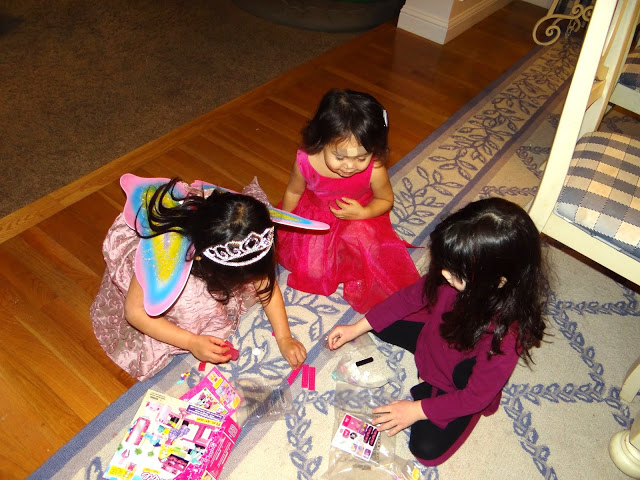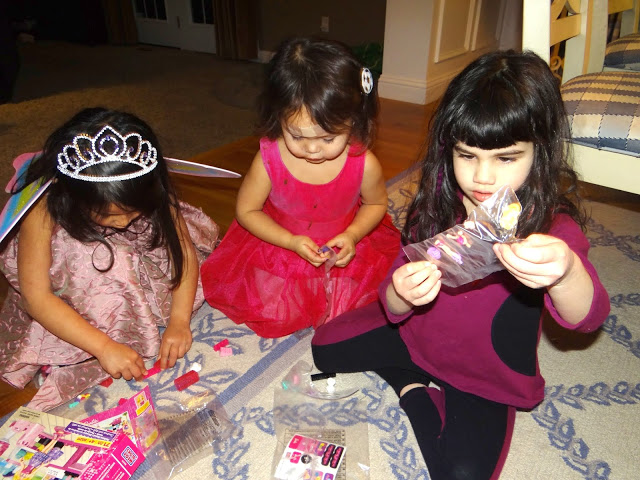 Mega Bloks features so many wonderful sets including Skylanders Giants, Barbie, Hot Wheels, Power Rangers, Halo, and more! We had the chance to have our very own party using the Mega Bloks Barbie sets. With these Mega Bloks Barbie sets, young girls will be empowered to build and style their own Mega Bloks Barbie World. They each have over 300 specially-designed pieces and tons of detailed accessories that girls can collect to make up to 19 mini fashion figures including Mega Bloks Barbie, Teresa, Nikki and of course Ken. Each includes changeable hair, accessories, and various clothing styles!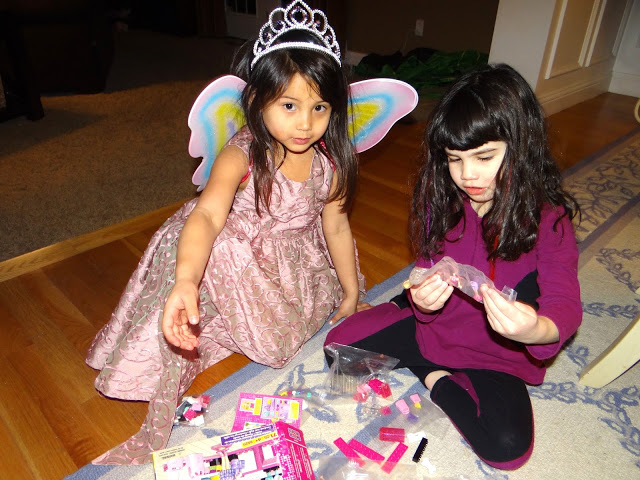 In our kit to try out at our party, we were sent the Mega Bloks Barbie Build 'n Style Luxury Masion, Mega Bloks Barbie Build 'n Style Pool Party, and various Mega Bloks Build 'n Style Kiosks. We were also sent a wide variety of themed activities and games to have a great party!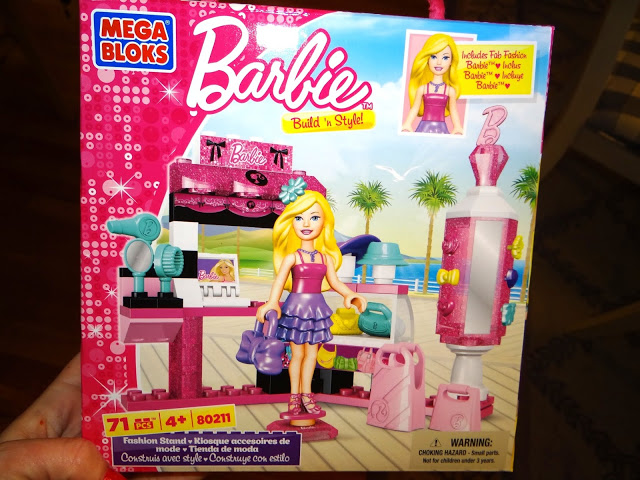 I invited 5 of Hayley's closest friends over last night to try out the various Mega Bloks Barbie sets. They are such Barbie fans and of course, being the perfect age to build, they had a grand ole' time constructing all the Mega Bloks sets. I split up the girls to build the Mega Bloks Build 'n Style Luxury Masion and the Build 'n Style Pool Party. I set a timer and had the girls see who could build in the fastest time. You should of heard them say "Look how awesome our Barbie Pool is coming along… This is amazing". It was so cute to watch them!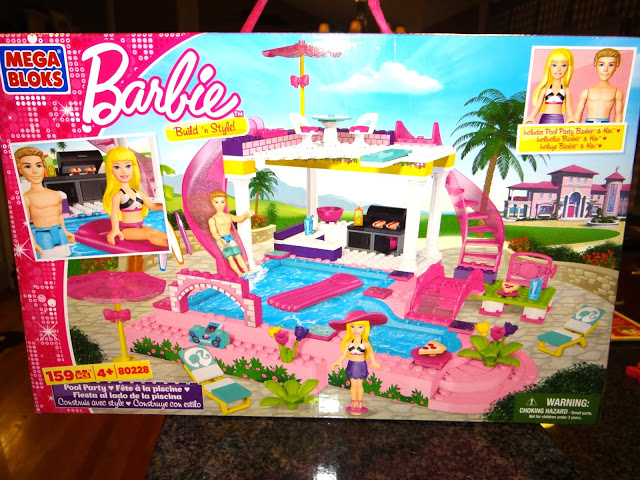 After we were done, we had the girls put on their princess dresses in true Barbie fashion and walk the imaginary runway, while at the same time dressing their Mega Bloks Barbie to run their own runway. For a 5 year old girl, nothing could be more fun! Lastly, we had some pizza and then some full on pampering including manicures and pedicures. It was a great time had by all!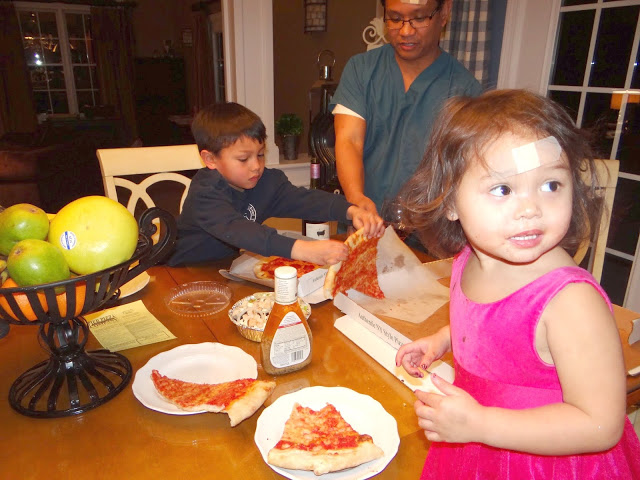 Each girl walked away with their own special party favor, the Mega Bloks Barbie Build 'n Style Kiosks. They could not wait to get home to share the fun they had with their siblings, and enjoy building their party favors with them.  They said they all had a great time and I thought the line is simply awesome. The detailing of these sets are amazing and for any #Barbie fan, these would be perfect to own!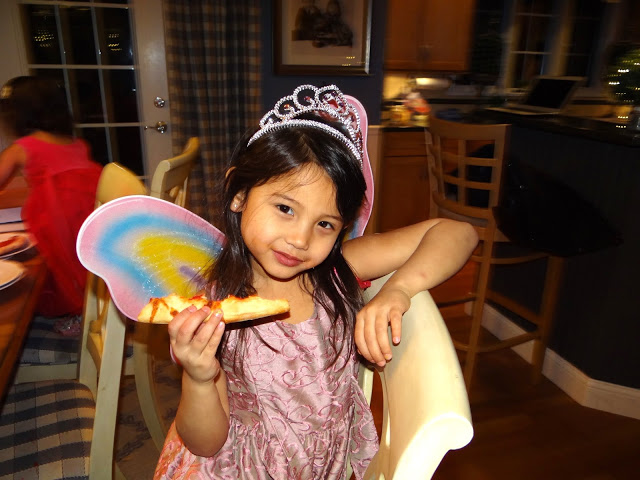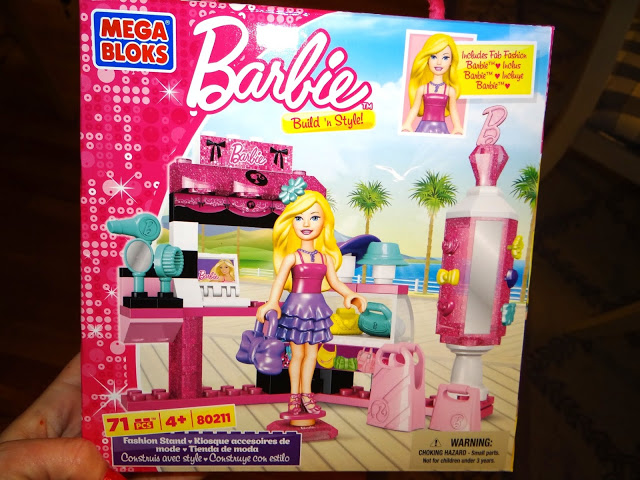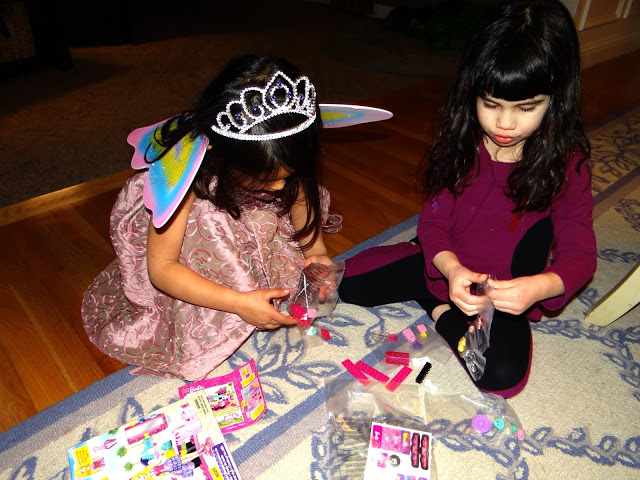 *Thank you to Mom Select and Mega Bloks for all the Mega Bloks Barbie Party supplies and products. As always, all my opinions are my own and not swayed by outside sources.