Marvelous…Spectacular…Amazing…These are just some of the adjectives that would describe the new blockbuster, Les Miserables. To be quite honest, when I heard that they were making Les Mis into a movie, I was skeptical. I am a huge Les Mis fanatic and have probably seen the Broadway show close to 15 times in the past 10-15 years, throughout various parts of the country, as well as in NYC on the Broadway stage. It is the most amazing Broadway show in my eyes, so I was nervous how they would translate such a masterpiece into the movies. Well, they not only met my expectations- they succeeded them 10 fold! Les Miserables is a true masterpiece in every sense of the word!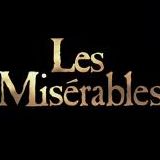 Truth be told, I got the pleasure to attend the pre screening of Les Mis this past week, but I will definitely be one of the many ones lining up on Christmas day (when it is released) to see it again. I don't think I can get enough of this movie!! The acting…the scenery..the music…the Academy award winners…What more can you need to make Les Miserables the hit that it is!
If you are not familiar with Les Mis, I think you will be pleasantly pleased.  However, believe me when I say, the plot is just one facet. The music is the true background of Les Mis and the movie delivers some of the greatest renditions of the songs I have heard from some of the finest actors known to man. Hugh Jackman, Anne Hathaway, Russel Crowe, Amanda Seyfried-need I say more! Not only are they excellent actors, their voices are simply brilliant. When Anne Hathaway sings "I Dream A Dream", I had goosebumps for the rest of the movie! Every song was so telling and sung with such emotion, that you will be tearing both tears of joy and sadness.
***Les Misérables is the motion-picture adaptation of the beloved global stage sensation seen by more than 60 million people in 42 countries and in 21 languages around the globe and still breaking box-office records everywhere in its 28th year. Helmed by The King's Speech's Academy Award®-winning director, Tom Hooper, the Working Title/Cameron Mackintosh production stars Hugh Jackman, Oscar® winner Russell Crowe, Anne Hathaway,Amanda Seyfried, Eddie Redmayne, Aaron Tveit, Samantha Barks, withHelena Bonham Carter and Sacha Baron Cohen.**
Here is the official trailer for Les Miserables:

Les Miserables in my opinion is the BEST PICTURE OF THE YEAR!! Don't walk…RUN to your theaters starting on December 25 to see the amazing Les Miserables!