I am beyond excited to be a Pull-Ups "First Flush" Ambassador as potty training is one facet of my life, as well as millions of moms/dads lives across the country, that is inevitable. Potty training needs to be done and luckily Pull-Ups are there to make the transition to potty training easier. I have two children as most of you know-Hayley (age 4) and Zane (age 22 months). Before I even started my blog, I went through a nearly impossible time trying to train my daughter. I first started when she was 2 and I was pregnant with Zane. In my mind, I wanted her trained before I had Zane-it would have made life easier, right? Anyway, she and I had various mindsets when it came to potty training. I was ready for her to be potty trained and she just wasn't.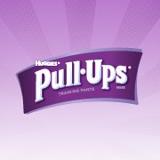 I ended up trying to push her so badly and try to completely eliminate the diapers. Ultimately that failed, so my husband then suggested I try Pull-Ups and see if that worked out better. I was a bit apprehensive at first, since I thought Pull-Ups would be too similar to diapers, and what was the use just transitioning her to another "form of a diaper." However, I decided to try it out and put Pull-Ups on her. Well, guess what, within 2 weeks of her wearing Pull-Ups she was 75 percent trained. She liked having the freedom to put her Pull-Up down when she needed to go to the bathroom, but was not ready to be in big girl underwear yet. I truly have Pull-Ups to thank for her success! After about 2 months of her wearing Pull-Ups, she was 100 percent trained and completely accident free. We continued Pull-Ups until she was 3 year, 2 months at night- and then she transitioned to big girl underwear with much success.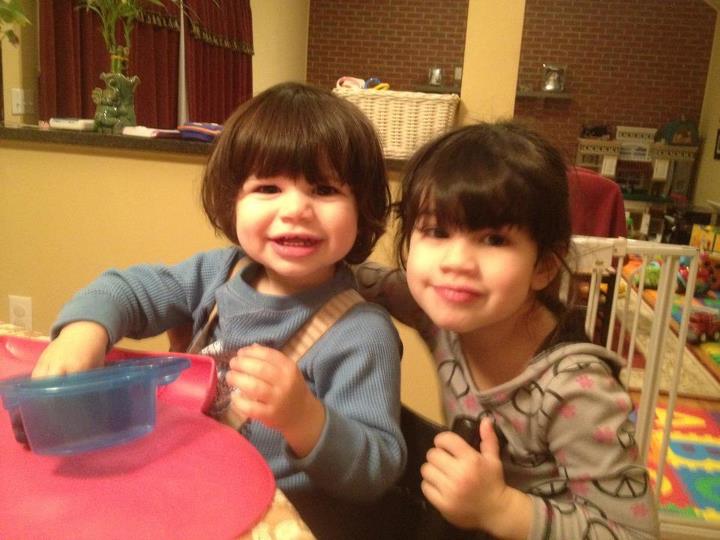 I have learned an important lesson with Potty training and that is, don't push the kids if they truly are not ready. Don't do what I did and jump to underwear right away because you wanted them trained. They have to want to be ready to get trained. If you rush the process, it will ultimately backfire. I learned the hard way. With that being said, my son has been a completely different story. At 20 months, Zane said to me, "Poop". Pardon the vulgarity but this is the way it is when you are a mom. So, I asked him if he needed to poop and he nodded yes. I brought him to the bathroom and wouldn't you know, he pooped. At this point forward, he has not said it regularly but I have tried to follow his lead with potty training. He seems totally ready which I think is very odd since he is only 22 months. He is now wearing a combination of Pull-Ups and diapers for the time being, and I am letting him take the lead. You never know- he can be completely trained by 2! A girl can only wish!
I am very excited because over the next few months, I am going to share how potty training is going and seeing if there is progress. I will be hosting a Pull-Ups "Why Wait-Let's Celebrate First Flush Party."   I plan to gather with a group of my friends and discuss potty training- the woes and successes. All of my friends have young kids who potty training is in the foreseen future so this will be fun, talking about the excitement of seeing our kids use the big kid potty and transition from diapers to Pull-Ups training pants!
Pull-Ups will give us a kit that includes:
Engaging activities to get tots excited about starting potty training
Celebration party hats and noisemakers to cheer on potty training success
Exclusive Pull-Ups® Potty Training Fun Celebration App sticker
Pull-Ups® Training Pants for every Big Kid® at the party
Pull-Ups® coupon books
And more
If this sounds great, I have a little news for you all. You can now sign up to host your own Pull-Ups First Plush party and get all the fun tools to get you started (as seen above). Be sure to click this link: Pull-Ups Facebook Page to sign up today! Hurry though as submissions close at the end of the month!
I look forward to sharing some fun Pull-Ups posts with you in the future, and showing you our Pull-Ups party! Be sure to check out Pull-Ups on Facebook and Twitter today!
*I participated in a campaign on behalf of Mom Central Consulting for Pull-Ups. I received product samples to facilitate my review and to host a party. I received a promotional item as a thank you for participating.