If you have not heard of Coppin's Hallmark Shop, they are the premiere shop that sells Hallmark gifts and cards in stores across Northern Utah. They also have a great selection of top branded gifts from all manufacturers online for people to shop for various occasions. Whether you are shopping for Christmas, Birthdays, Valentine Day, or other festive occasions, they have the gifts you want and love.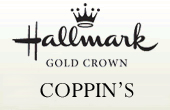 What sets Coppin's Hallmark apart from other stores, is they do fast order processing and most of the orders ship on the very same day. They offer secure shopping on all their items and provide satisfaction guaranteed!
They have a wide variety of brands including Annoying Monsters, Charm It, DaVinci Beads, Elf On A Shelf, Growing Up Girls, Happy Nappers, Hand Warming Mugs, My Pillow Pets, Stompeez, Uglydolls, Webkinz, Wubba Nub, Zhu Zhu Pets, and more in their online store. They also feature an assortment of Fashion items, Figurines, Jewelry, Puzzles, Plush toys, and Games. I can assure you that if you purchase gifts from Coppin's Hallmark, you will be completely satisfied.
We had the chance to review the Rainbow Unicorn My Pillow Pet. If you are not sure what pillow pets are, they are the most comfortable and cuddly pillows that your kids will own. They are adorable in that they feature various pillows with different animals. No matter what type of animal your kids like, Coppin's Hallmark will feature a Pillow Pet with it. They are super cuddly and will provide a wonderful addition to your children's favorite toys. Your child simply undoes the Velcro around the unicorn's belly (or other related animals)  and it becomes a soft pillow! They are truly magnificent. They retail for $24.99 on the Coppin's Hallmark website.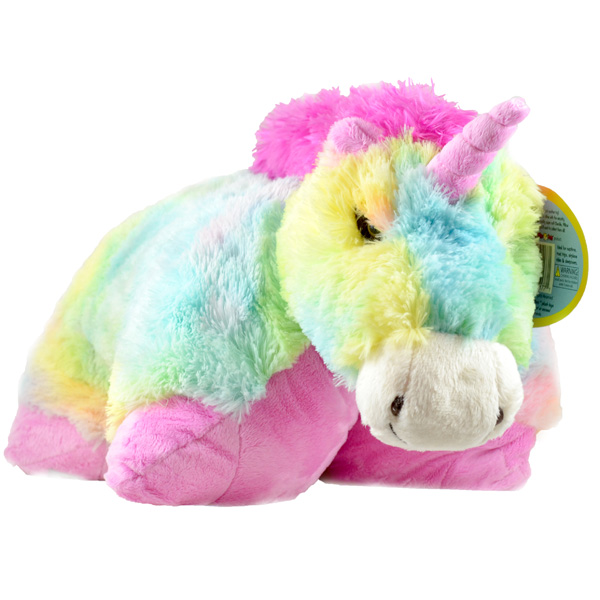 Be sure to check out Coppin's Hallmark for all your holiday, birthday, and gift giving needs! They will be sure to make your child be happy for years to come!
*I received the above product for review purposes. As always, all my opinions are my own and not swayed by outside sources.