*From the farm to your family table, we are dedicated to creating exciting, delicious, and innovative gourmet products with unique flavor combinations to inspire your culinary adventure, as we have done for the last 40 years! We are passionate about supporting your love of good food and shared experiences with our award-winning cooking sauces, salsas, jams, jellies, appetizers, pasta sauces and so much more that bring your recipes to life for you to enjoy and share with your loved ones.*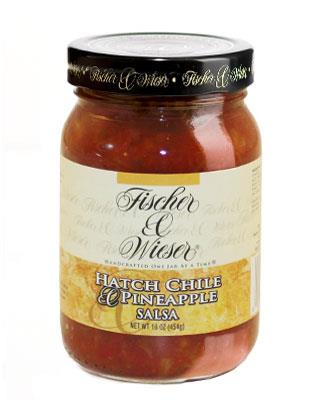 This holiday season, I imagine everyone is going to be cooking! I know I am! Why not add, some delicious Fischer and Wieser sauces to the repoirtore. They have so many wonderful sauces, mustards, salsas, salad dressing, pie filling, jellies, pasta sauces and so much more, that you can do your one stop shopping for preparation sauces right on Fischer and Wieser.

Fischer and Wieser sent us a wide assortment of wonderful products for the holiday season. I have to say, that each sauce I tried was better than the next! They were so delicious and made for great side sauces for dipping, as well as adding into recipes. Some of my favorite were the Chipotle and Corn Salsa, Das Peach Haas Salsa, their homemade pasta sauce, and the Original Roasted Rasperry Chipotle Sauce.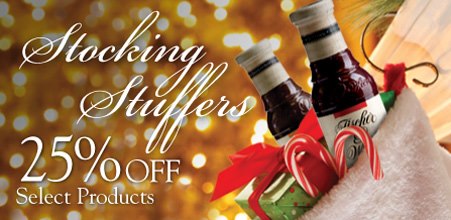 Basically if you are looking for a condiment to add to your dishes, Fischer and Wieser will have it! They are also very reasonably priced, compared to some other cooking stores. I have included some more information, as well as recipes, to make cooking fun with Fischer and Wieser sauces.
*With kids back at school and homework, soccer practice, and birthday parties in full swing, it's not hard to see why so many families rely on microwave dinners during the week.   Fischer & Wieser's delicious gourmet sauces make a home-cooked meal that is packed with flavor and nutrition and takes about the same amount of time to prepare as the time it takes to watch one episode of your favorite sitcom.
Fischer & Wieser The Original Roasted Raspberry Chipotle Sauce® has garnered awards and accolades across the globe for more than a decade. A perfect blend of raspberries and chipotle peppers, this smokey, sweet and spicy sauce makes chicken extraordinary!  As an added bonus this sauce is also naturally gluten-free.
Chicken Dippers using Fischer & Wieser's The Original Roasted Raspberry Chipotle Sauce®
These chicken dippers are quick-to-fix finger foods that can be enjoyed as a main dish with a side salad or vegetables or as an appetizer for all to enjoy.
Prep Time: 15-20 minutes
Cook Time: 15-20 minutes
1 egg
1 tablespoon soy sauce
1 tablespoon cornstarch
4 boneless skinless chicken breasts, trimmed of fat and tendon, cut into 1″ nuggets
*1-1/2 cups peanut oil (or see baking instructions below, if you prefer to bake)
½ to ¾ cups The Original Roasted Raspberry Chipotle Sauce®
Mix egg, soy sauce and cornstarch. Add chicken nuggets. Heat oil until hot enough to quickly brown a small drop of marinade (350-375°F). Stir-fry or deep-fry until crust is golden brown and chicken is done – about 4-6 minutes.
Dip in (remove "any of") Fischer & Wieser The Original Roasted Raspberry Chipotle Sauce® or any of our dipping sauces.
*If you wish to bake these, omit peanut oil. Spray cookie sheet with cooking spray, or use parchment paper.
Place battered nuggets on sheet and bake in 350°F oven 7-8 minutes per side until nuggets are golden brown and juice runs clear when nugget is pierced with fork. Serves 4-6.
Fischer & Wieser Whole Lemon & Fig Marmalade is a versatile ingredient that packs a big punch with the zesty tang of lemon and the beautiful sweetness of figs. This flavor combination is so light and delicate that it's perfect for chicken.
Chicken Breasts with Whole Lemon & Fig Marmalade

Figs have been rated as one of the world's healthiest foods, and have been found to aid weight loss, lower blood pressure, and promote healthy bone density.٭ With only 2 main ingredients, this recipe couldn't be easier, healthier or more delicious!  
Prep Time:  5-10 minutes
Cook Time:  35 minutes
Serves 4
1-1/4 cup Fischer & Wieser Whole Lemon & Fig Marmalade
non-stick cooking spray
4 boneless, skinless chicken breasts
salt and pepper to taste
Preheat oven to 350°. Spray baking dish with non-stick cooking spray. Arrange chicken breasts in baking dish; spoon Fischer & Wieser Whole Lemon & Fig Marmalade over breasts. Sprinkle with salt and pepper to taste. Bake for 35 minutes, basting frequently with more Fischer & Wieser Whole Lemon & Fig Marmalade.  Remove chicken from baking dish and place on warm platter. Pour cooking juices over chicken as sauce. Garnish with fresh parsley and lemon slices if desired. Serve with a tossed salad and a side of rice, and you've got dinner!
About Fischer & Wieser
Established in 1969, and owned and operated by members of the Fischer and Wieser families, the company lives by its motto "produce a quality product, and loyal customers will embrace it". Fischer & Wieser® Specialty Foods, Inc., which produces the Fischer & Wieser brand, is committed to making high-quality specialty foods using sustainable business practices and environmental consciousness. The company manufactures over a hundred items, including The Original Roasted Raspberry Chipotle Sauce®, many of them award-winning, and distributes them to specialty food retailers, club stores and grocery markets around the world. Fischer & Wieser continues to produce distinctive and natural flavors, one jar at a time.  Visit Fischer & Wieser at www.jelly.com.
* I received products for review purposes. As always, all my opinions are my own and not swayed by outside sources.