When I was pregnant with Hayley and was trying to figure out the resources available for breastfeeding, I was overwhelmed! While there are so many great resources, there are also too many sites that focus on one aspect of breastfeeding or the other. I needed to find a comprehensive resource for breastfeeding, which was difficult to come by. I recently heard about a site called Baby Gooroo which is a site that helps parents and grow together, and gives useful information to make breastfeeding less intimidating.
They have a wide assortment of articles on their site, along with an all inclusive guide to breastfeeding. This guide has a small nominal fee but it is worth it. We received the Breastfeeding- A Parent's Guide  and it really covered every topic of breastfeeding known to man! If you are overwhelmed by breastfeeding or even overwhelmed by the thought of breastfeeding, like I was, then this is the book for you!  It tackles breastfeeding myths from fiction and discusses the realities of breastfeeding for today's parents. The Breastfeeding, A Parent's Guide is available on the Baby Gooroo site for $12.50.
When I was perusing the Baby Gooroo site, I saw a wide assortment of information on breastfeeding, health, safety, tips, and more! I also saw that along with the Breastfeeding book, they sold other adorable products for the breastfeeding mom. Some of these products would make a great shower gift for a baby, so keep reading!
Baby Gooroo sells baby soft burp clothes that is imprinted with adorable animals and sayings such as, "Mom's milk is a bear necessity." Seriously, how cute is this bib!
The bib is made of Peruvian Pima cotton and French Terry, measuring 9 inches by 15 inches. It is available with an elephant, monkey, lion, panda, seal, or whale design for $12.95. Some of the other sayings are "Mom's milk puts fur on my chest", "Mom's milk is purrfect", "I go bananas over Mom's milk", "I flip for Mom's milk."
Baby Gooroo also has baby soft towel and washcloth set, as well as baby soft burp cloth collections. The Baby Gooroo Soft Towel with Washcloth will keep your baby super warm after his/her bath. Each towel measures 37 inches by 37 inches and contains two, thick layers of French Terry. The washcloth completes the adorable set and both contain the same animals as seen on the burp clothes, will the cute sayings about breastfeeding.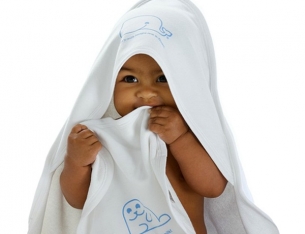 The Baby Soft Burp Cloth Collection are fantastic burp clothes and each come with a short saying like "I flip for Mom's milk." Each burp cloth is one of a seven pack set and these burp clothes are made of incredible quality. They retail for $79.95 for a pack of 7.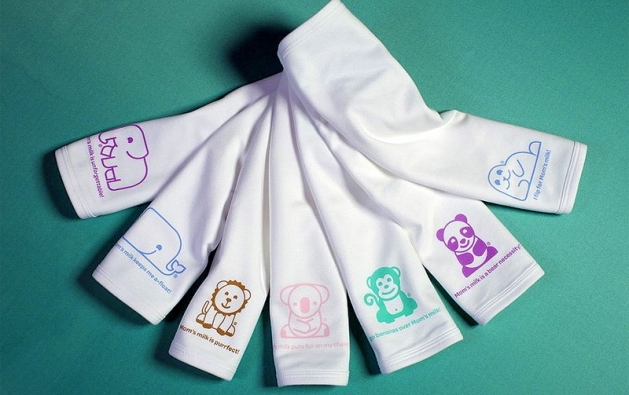 If you are a breastfeeding mom, make sure you check out Baby Gooroo Breastfeeding Products on their site for great products, as well as useful information!
*I received products for review purposes. As always, all my opinions are my own and not swayed by outside sources.