I am so excited to present my next review because as a mom with a young girl, shoes are a slight addiction! I love shoe shopping for myself, as well as for my daughter. I can't even begin to tell you how many shoes I currently own. And forget about Hayley's closet- it is full of adorable shoes! That is why when I found out about Pairendipity Mommy-Me Shoes I was so excited.
What Pairendipity is, is allowing your girl and you, to have matching shoes. That is right- you can have the same shoe and very similar styles when you go out with your girl. I was skeptical at first, because I was thinking how can a style look cute on me and also look cute on my daughter. We are obviously at two very different point of our lives and our fashion isn't exactly the same- if you know what I mean!
Well, at Pairendipity that cater to developing a style for mom that is slightly different than the style for the girl's shoes. They are made of the same colors, textures, and fabrics, though. Here is the pair Hayley and I received: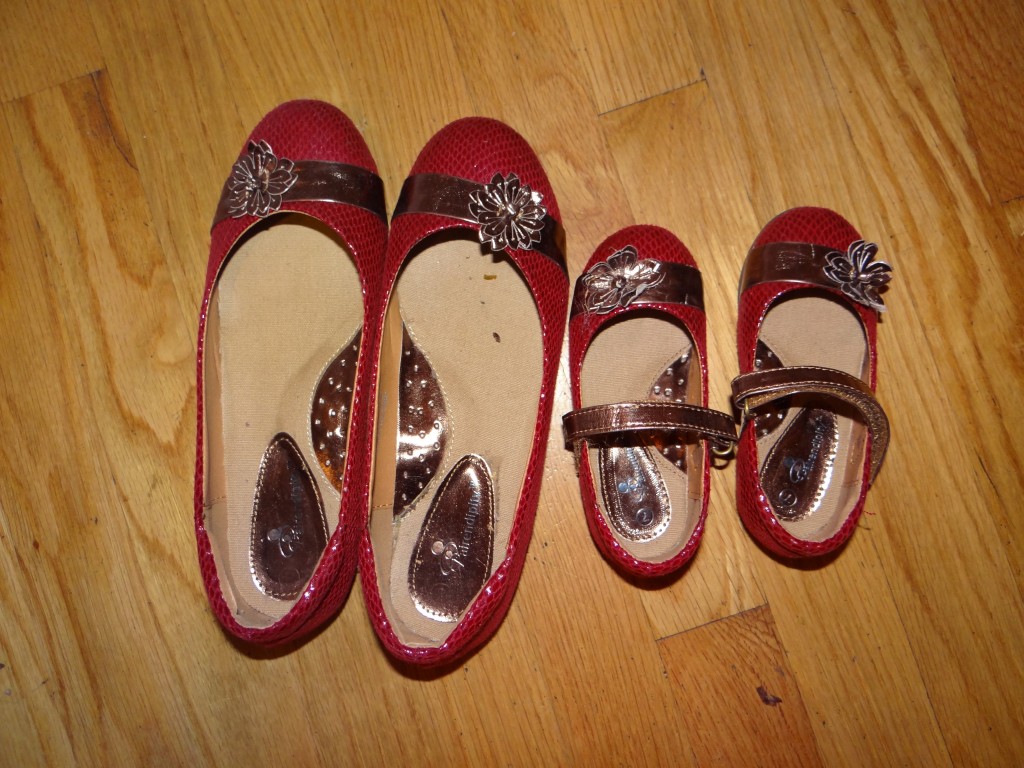 My shoe was a ballet flat shoe and Hayley had a buckle on hers, but they were virtually identical! I wear these shoes all the time, even independent when Hayley wears hers, as they are so comfortable. I have a hard time finding a good ballet flat but Pairendipity makes the perfect one. The women's ballet flats range from $59.95- $64.95 and they have various styles and colors of shoes.
For the kids matching shoes, they have toddler and girl shoes. The shoes go from beginning toddler to size 13, so there is a wide variety of sizes for your children shoe needs. Most of them are in a Mary Jane fashion with patient uppers and hook/loop closures for easy on/off styles. They all have breathable linings and cushioned leather footbed arch support. Every single shoe has their own details to make them special and unique. Hayley says these shoes are super comfortable, and I am sure they are, as the mommy pair definitely are!
Be sure to check out Pairendipity to find Matching Mom-Me shoes! What an ingenious idea!
Win it: One winner will receive their own pair of Mom-Me Pairendipity shoes. This giveaway is run via rafflecopter so click read more to see the actual giveaway. The only mandatory entry is to tell me which Mom-Me pair you want from here: Pairendipity in the comment section proceeding the post. While the other entries are optional, I highly suggest you fill them to increase your chances of winning. Us and Canada. Good Luck!
* I received the above products for review purposes. As always, all my opinions are my own and not swayed by outside sources.