Unfortunately cold and flu season is upon us. It is just a fact of life, with the change to colder weather everyone is getting sick more these days. I know for our family, Hayley had an absolutely miserable cold 2 weeks ago. She normally keeps Kleenex by her bed at all times, as she hates having any sign of a dripping nose, but she asked if I could keep 2 boxes of Kleenex because she was using them so frequently. It was so sad to see her sick! As most moms/dads know, when one child gets sick, the next child gets sick, and ultimately the parents get sick. This is exactly what happened in my household over the last two weeks. Poor Zane got sick and at 18 months old, it is so hard to see him suffer and not being able to tell us what is wrong.  I am just thankful for Kleenex as they provide the softest and most comfortable tissue for our whole family to get through this cold season.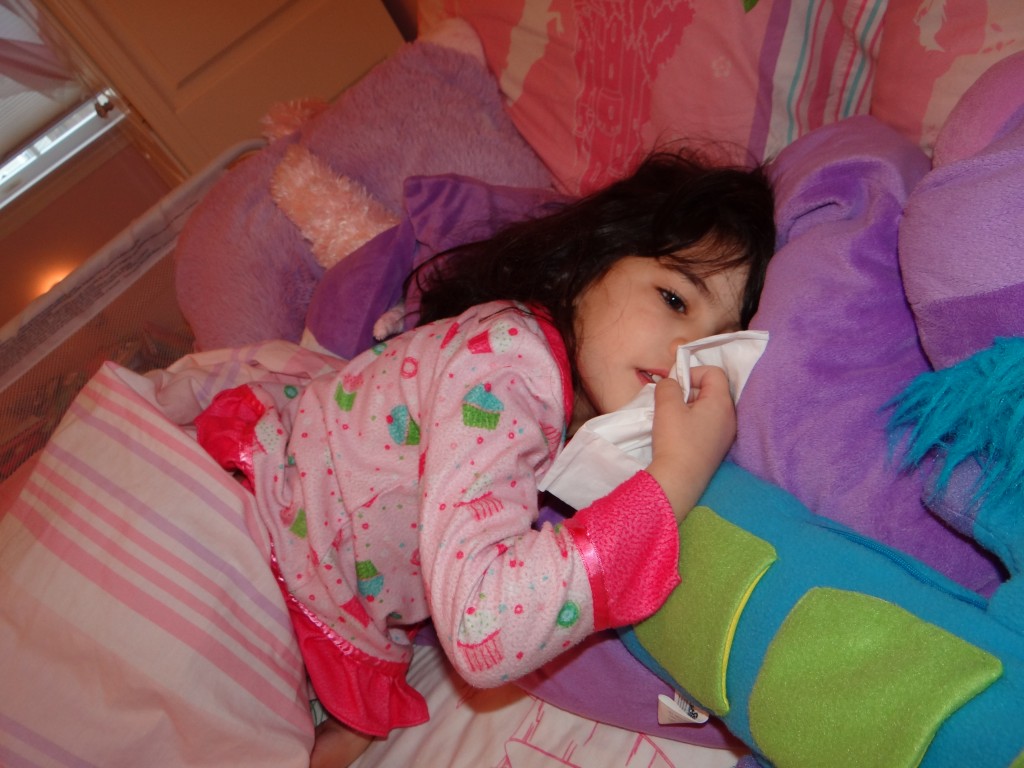 Along with using Kleenex, I have tried some home remedies that my mom used with me when I was a little girl. She obviously used a humidifier in our room but along with that she made sure we drank A LOT of orange juice. To this day, I still drink orange juice all the time when I am sick and take my vitamins. She also suggested when I sleep to use several pillows to provide me a better way to actually breath when my nose is clogged up. Hayley tried doing this with a couple of pillows and it helped her, although it is hard to tell how much. Lastly my mom made us a wonderful ginseng tea when we were sick and it helped alleviate our colds. I have not tried this with Hayley yet but I plan to at some point in the future!
While we did have some bouts of sickness lately, I am extremely grateful I have two wonderful and healthy children. We did have a rough start with both children the first year of their lives. Hayley was born with an Apgar of 1/10 and had extreme breathing problems. She was a NICU baby but quickly got released and is an amazing 4 year old with no medical problems today. Zane had severe eczema problems, as well as food allergies, which caused him to visit the hospital several times through his first year. While he still has the eczema, we have gotten to the point where it is under control and he is healthy again! I am just so appreciative of the health of my children!
I know some the families out there are not as lucky as we are. We have heard horrible stories of kids getting truly sick with sometimes a very bad outcome. Because of this, I try to teach my children to be appreciative of what they have and to truly understand the meaning of giving. We do this by donating to various organizations and I always make sure my children are an active part of giving back to the community.
This Thanksgiving, we are showing our thanks through the Kleenex's Softness Worth Sharing Initiative.  A small gesture of giving some one a Kleenex Bundle Package, can show true caring. If you are not familiar with the Kleenex Sharing Initiative,  you simply buy a specialty marked bundle or boxes of Kleenex brand tissue. On the inside of the Kleenex box, you will find a code to redeem online at Kleenex.com. Once you redeem it, you can then send a special Kleenex Brand Care Package for a friend, family member, or even a stranger who might need a little extra care this fall season.
Hayley and I sat down together and thought how we could show the true meaning of thanks by giving back. I try to teach Hayley and Zane to be thankful of their health…be thankful of their family…be thankful of what they have it life!  Yes, it is Thanksgiving and we talk more about thanks this time of year than any other, but really it is important to show thanks for everything you have 24/7.
After some contemplating how we are going to show our thanks, I came up with an idea. In my hometown in New Jersey, most people lost everything during Hurricane Sandy. It is truly devastating- people lost their houses, their pets, their health, and so much more! Hayley and I thought it would be a great idea to put together, along with our other donations that we are doing, some Kleenex Brand Care Packages for the victims of Hurricane Sandy. We are still in the process of doing our donation but we thought it would be great to put a smile on the victims faces by giving Kleeenex Care Bundles!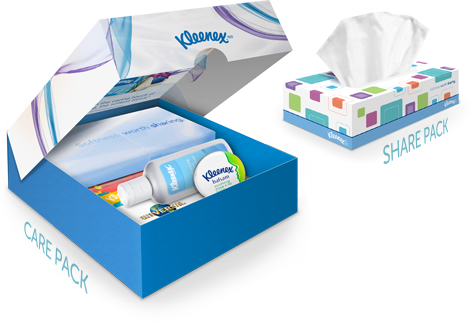 This Thanksgiving, I challenge you to go out and do a small gesture to show how thankful you are for your health. A simple gesture such as sending a Kleenex Care Bundle can go along way! Show the people who are less fortunate than us the true meaning of caring/sharing this holiday season! You can also learn more about Kleenex on their Kleenex Facebook Page.
* I wrote this review while participating in an ambassador program by Mom Central Consulting on behalf of the Kleenex brand and received product samples and a promotional item to thank me for taking the time to participate.