Hayley and I just saw Hotel Transylvania a few weeks back and loved it! It was real funny movie and told the story of a dad and her daughter, Mavis.  We were excited to receive the Hotel Transylvania Nintendo DS game, so we continue with the fun we had at the movies.  Hotel Transylvania, is the new game from Game Mill Entertainment. Although this game is not intended for Hayley's age, it is recommended for 10+, but I believe anyone over the age of 8 will enjoy it. Hayley had a blast watching me and her daddy play it.
In Hotel Transylvania, it is a great family game for preteens and teens alike. It is a simple game where one uses the controls right and left to gear the game. In Hotel Transylvania, Mavis travels around the hotel performing various jobs for various visitors of the hotel, as well as his father, who happens to be Count Dracula. In Hotel Transylvania, the game is to find that one human since no humans are allowed! However, there will be lots of vampires, bats, and ghosts. You check in your monsters to continue on to earn points. All 18 Monsters are searching for that 1 human along the way! The game features 1400 hidden gems throughout the game.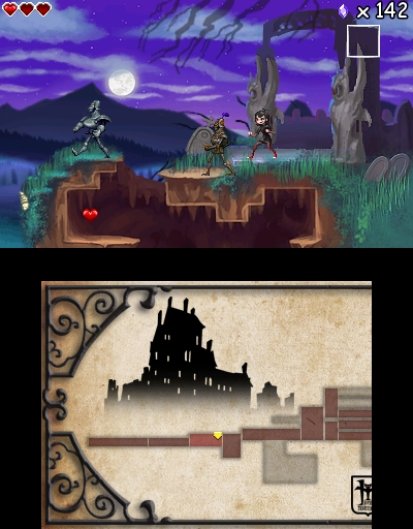 In the game Mavis is turning 118 and Dracula is inviting all of his favorite friends including Mummy, Invisible Man, and the WereWolf family to Hotel Transylvania to celebrate his special birthday. You will see many twists and turns, and be guided to scary scenery, battle scenes, and clues to uncover. There is also many puzzles that kids will love!
Hotel Transylvania is a sure hit! You can purchase Hotel Transylvania for the Nintendo DS or 3DS systems this holiday season.
I received a Hotel Transylvania gift set to review, including the DS game. As always, all my opinions are my own and not swayed by outside sources.