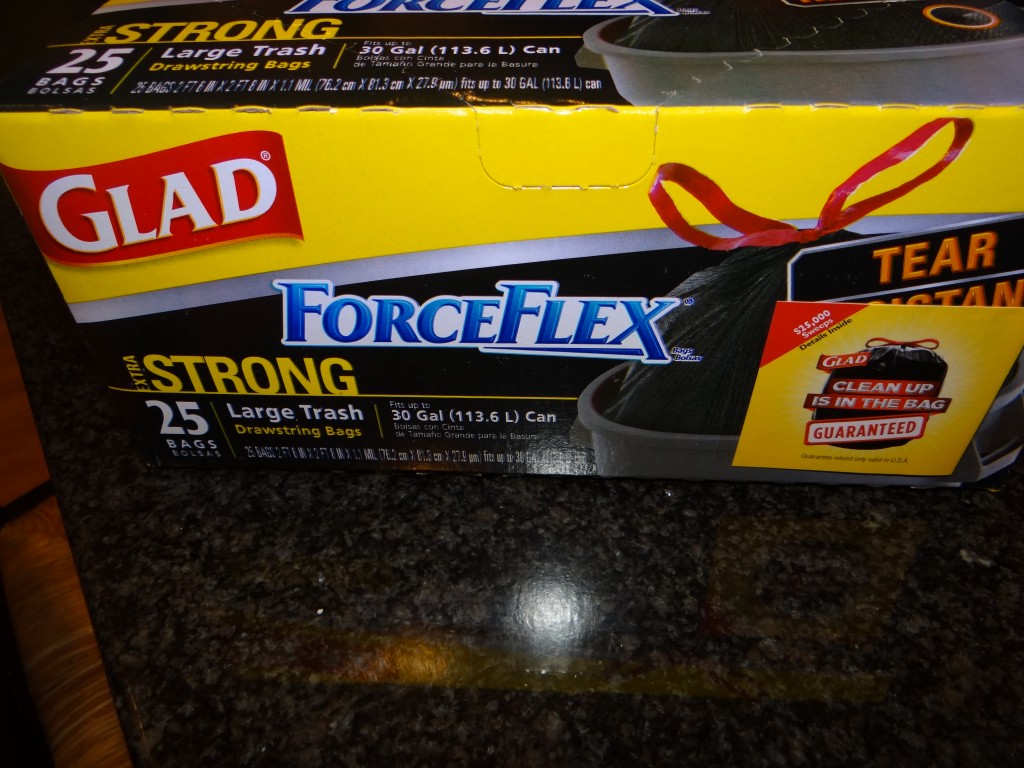 Having two kids 4 years and under is quite a challenge when dealing with messes. Hayley and Zane, while I love them immensely, are quite possibly the messiest kids I know. Ok, probably all kids that age are messy, but boy is it challenging. Everyday I am always telling Hayley to clean up her playroom or clean her room. We also do a lot of playdates and the kids rip apart the playroom, with me to be left with mess after mess to clean up.  While I like a clean house, my husband is slightly OCD with cleanliness so I am really instilling in my children to be neat and tidy.
One way I instill in them the values of handling messes is to simply clean up after themselves. While Zane is too young, Hayley is at the age where she knows that she is making a mess and therefore is aware of the importance of cleaning up. I can't stress enough how important it is to make your children involved in cleaning up. Once they realize that it takes time to do, I assure you they will be cleaner. We also do sticker charts when everything is put back and cleaned up. As for me, I try to clean up the mess as it happens but sometimes this is not realistic.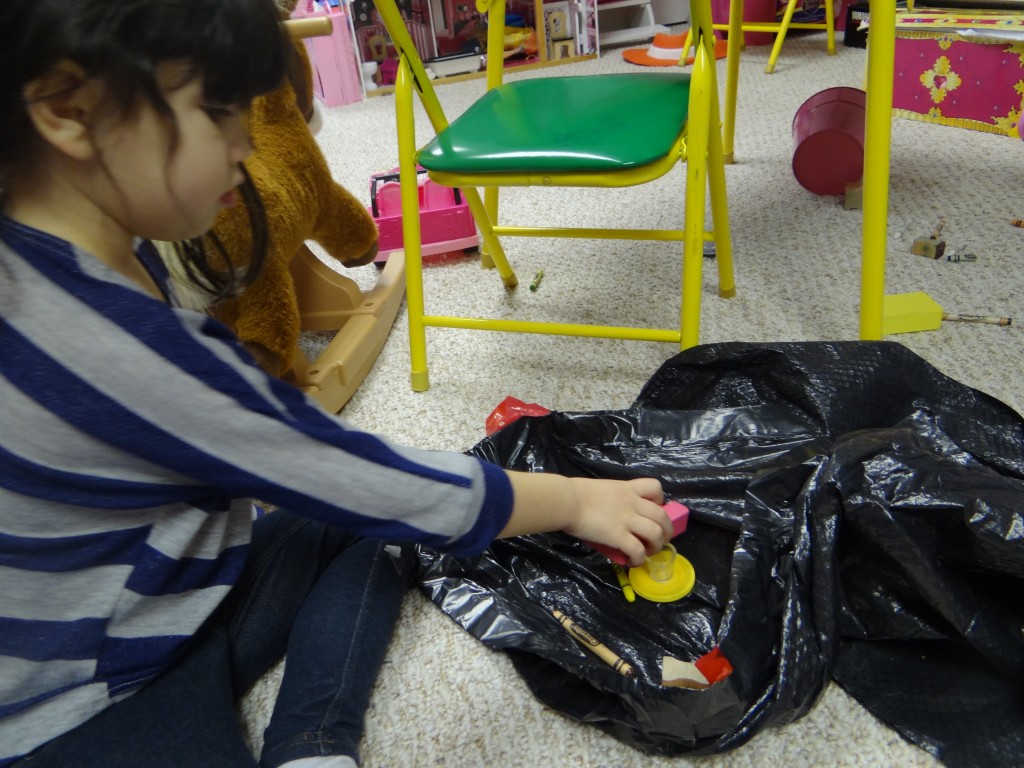 Because we try to be neat,  Hayley and I go through her bedroom and playroom with the Glad ForceFlex Extra Strong Trash Bags. If you have not heard of these trash bags, they are AMAZING!! I have used trash bags in the past which ultimately ripped when it was getting heavy. However, my husband and I a few years ago switched to Glad and never looked back. However, with the new Glad ForceFlex garbage bags, I foresee us only buying these in the future to help control all the messes in our household.
The Glad ForceFlex garbage bags are extra strong and fits up to a 30 gallon can. What I love about these garbage bags is how much I truly can fit in one trash bag. In the past what it took me to collect dirt and garbage in 4 bags, now fits in one Glad ForceFlex bag. My husband is so used to changing the garbage nightly and now remarks how wonderful it is to go through so little garbage bags a week. It is truly fantastic!
We also love that the Glad ForceFlex garbage bags are tear resistant. It has a unique diamond texture that stretches around objects to prevent rips and tears. The Glad bags have stretchable strength that will allow you to fill it, stretch it, stuff it with just about anything. This is a great asset to me in cleaning up, but will be an even greater feature when we start our basement renovation and will need to do a major overhaul.
For me, I love that the Glad ForceFlex bags have large- size bag handles to make it easier to take the bag to the outside garbage can. With the amazingly large capacity of the bag and the large handles, it has never been easier taking the garbage outside once it is collected.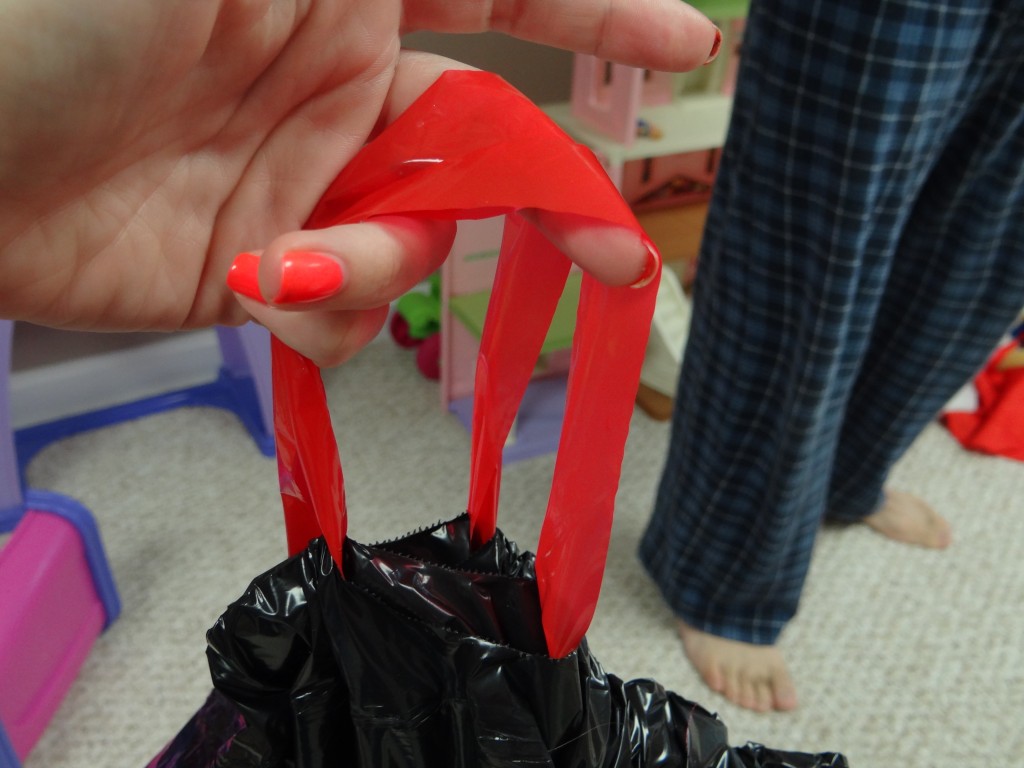 To put the Glad ForceFlex bags to the test, we decided to use them to put all of Hayley and Zane toys that we are donating this holiday season. Since we are completely renovating our basement, I told Hayley that we need to start getting rid of some of her toys. The basement is a huge mess and all of Hayley's toys were making it much worse.  She was sad but once I told her that we would be donating to families in need, that put a smile on her face. She and I spent a good part of yesterday collecting her toys in the Glad bags. We filled up 2 Glad ForceFlex bags with over 25 toys (some of them were really big).  It was quite easy to do the collection with the assistance of these bags.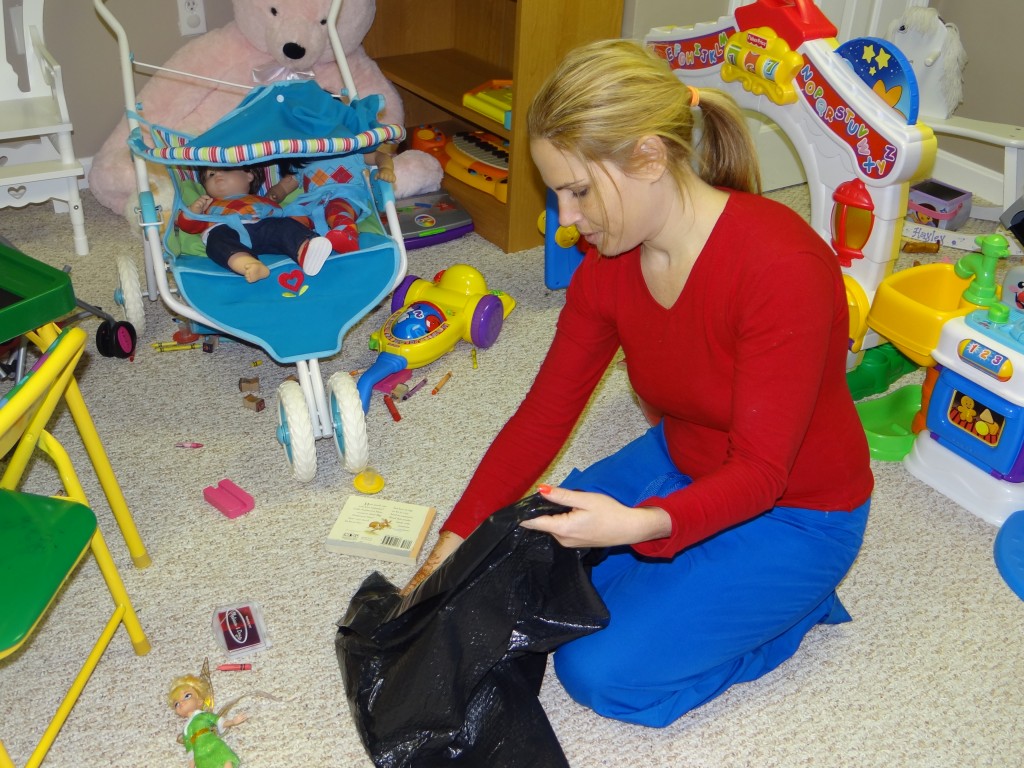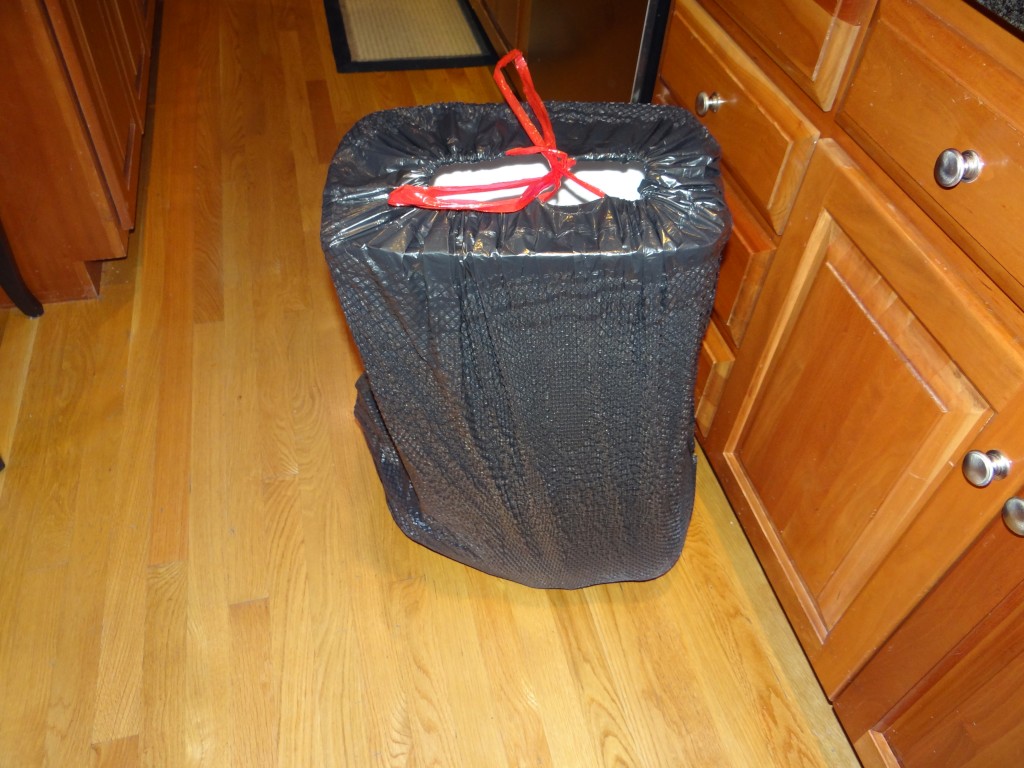 With the holidays coming up, we are going to be using the Glad bags to clean up all the mess. I am sure with 50 people in our house, there will be a lot of mess to encounter this holiday season. While this is part of the holiday spirit, I am just glad I have a good garbage bag to help me out when it is 1 AM and everyone has left for the night.
I am a big fan of the Glad ForceFlex bags. I encourage you to try them out, as well as going to like the Glad After the Wild Life" Facebook Page to play the "Missing in the Mess" game! It is fun! Happy Holidays and may the mess be saved with Glad!
*I participated in a campaign on behalf of Mom Central Consulting for Glad. I received products to facilitate my review as well as a promotional item as a thank-you for participating