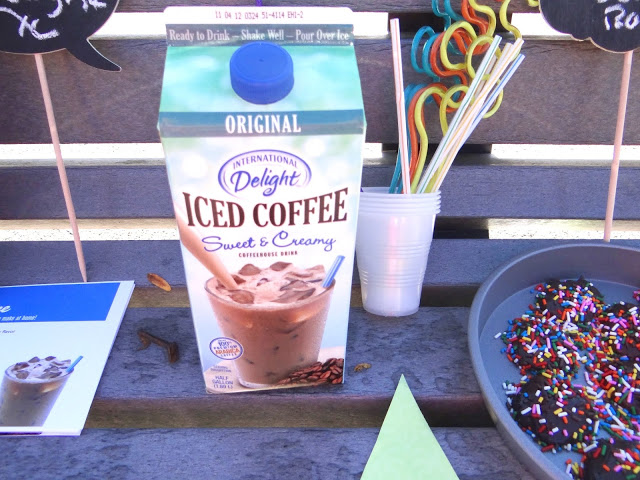 I seriously love International Delight and when I found out that they came out with their new Iced Coffee line, I might have done cartwheels. I know for me, I spend so much money going through our local drive through to order iced coffee, that they know my name and exact order by heart. I realized quickly that I needed to stop spending so much outside of the house buying iced coffee. However, I could not find an iced coffee substitute- if I made coffee and added in ice, it tasted awful! All of this changed when I found International Delight Iced Coffee on the shelves this past summer. The International Iced Coffee will stay on local grocery stores year round, so you can get your iced coffee fix 24.7, 365 days a year!
The International Delight Iced Coffee comes in three wonderful flavors including Mocha, Vanilla, and Original. They will soon to be adding the Caramel Macchiato flavor as well. Okay, let me tell you all these flavors are truly out of this world! I might even venture to say, that I have not had iced coffee so smooth, even at my local drive through. When I was talking to some of my friends of it (yes, I get excited when I find a great product), the only concern was the fat and calorie content. As the saying goes, "If it is tastes so good…it has to be bad for you". We'll, that is where I get even more excited because all of the International Iced Coffee flavors has only 150 calories per one serving with only 2.5 total fat per 8 oz serving. They also have 10 grams of cholesterol, which is 4 percent of the daily recommended and zero grams of trans fat. It is made with skim milk, rather than whole milk, which I like. It is just purely delicious iced coffee made with 100 percent Arabica coffee. You will not find any partially hydrogenated ingredients or high fructose corn syrup either.
In celebration of National Coffee Day which was held on September 29, 2012, I had an International Delight Iced Coffee party. I was given the opportunity to tell my friends about it, and truly what better way to do it, than hosting a party. That particular Saturday, I invited a group of my girlfriends and invited them to the local park. I made it into a play date, where they can bring the kids to play on the playground, and I can chat with them about the new International Delight Iced Coffee. It was a beautiful day and I decided to get there early to set up all of the wonderful products that I was supplied with.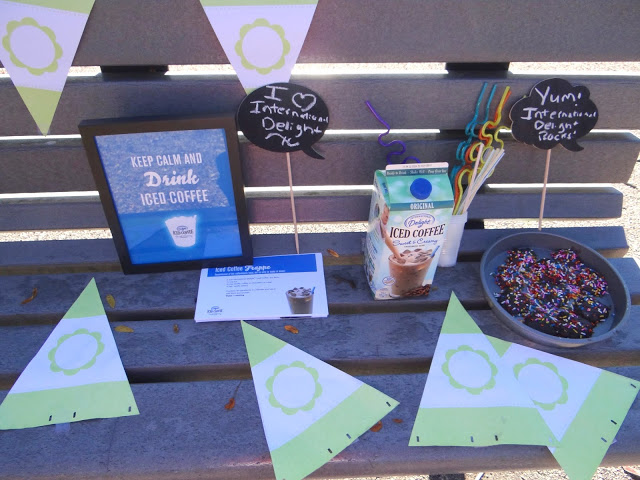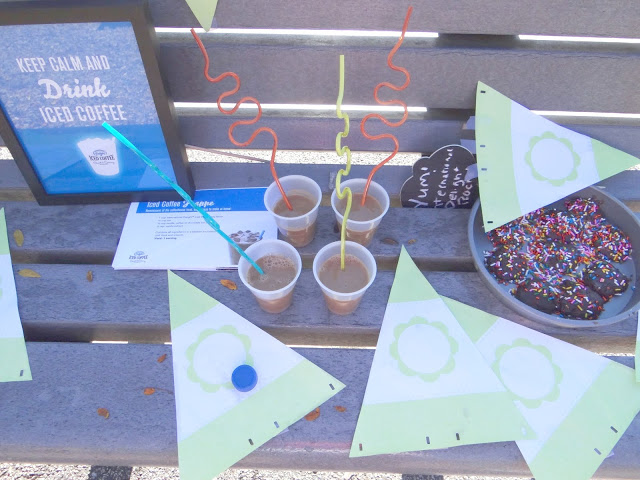 Once my friends got there, I had samples of the International Delight Iced Coffee set up for them to give it a try. Right next to them, I had some coupons for them to take, if they liked the taste.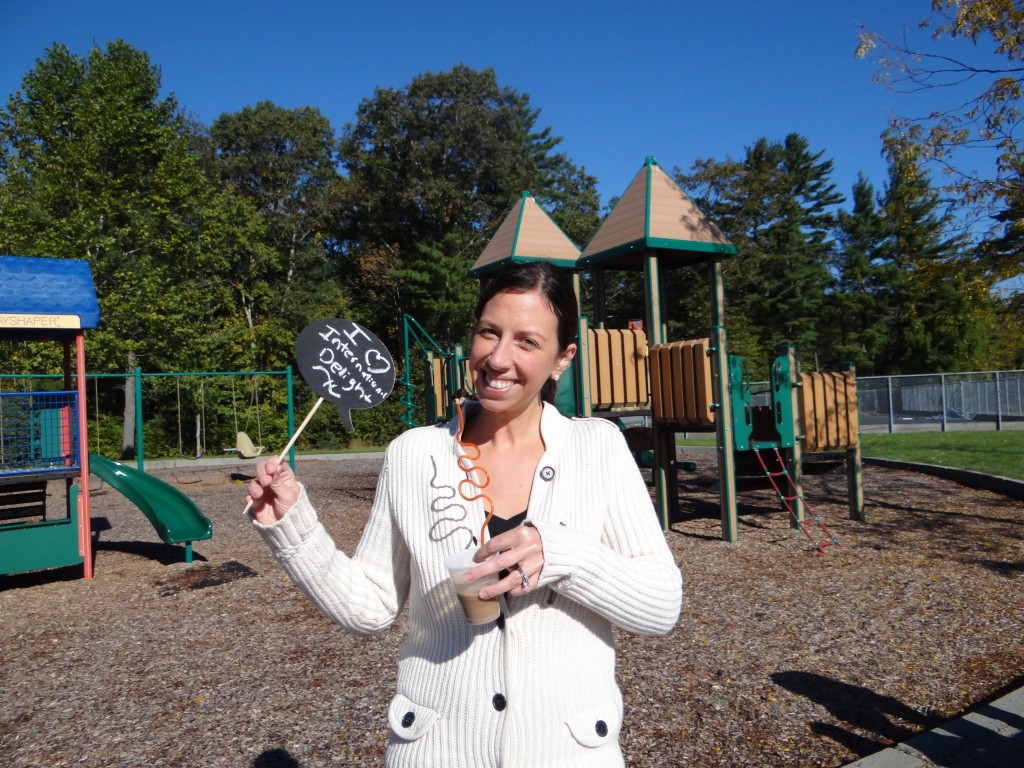 Upon everyone's first sip, they were amazed. They could not believe they could now readily purchase this delicious International Delight Iced Coffee at their local grocery store. They told me, that sitting through a drive through to get their own iced coffee with screaming kids in the back, is never fun. I do agree with them on this. They said with the International Delight, they no longer have to go through the drive-thru, but rather pour themselves a glass from the comfort of their own house. When I told them the price of the half gallon ( approximately $3.99), they exclaimed that they sometimes spend that on one iced coffee drink at their local store. They were totally in love with the Iced Coffee from International Delight. They said the taste was AMAZING!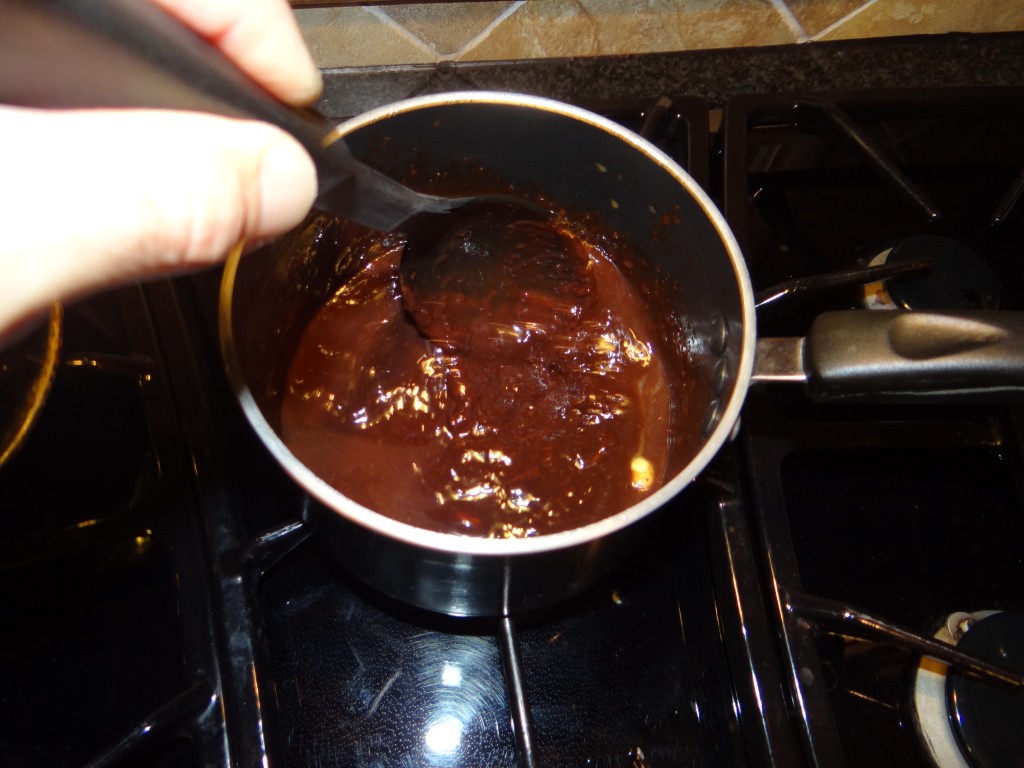 I also made a special yummy treat, called Milk Chocolate Cafe Truffles) with the International Delight Iced Coffee. It was a huge hit at our party. If you are interested in the recipe, I have written it out below (credit to the recipe given from International Delight)
Ingredients:  12 ounces mil chocolate chips, 1/3 cup International Delight Iced Coffee (any flavor), 1 tbsp. butter, chocolate sprinkles (we used rainbow)
Directions: Combine chocolate, iced coffee and butter in a saucepan over low heat. Cook, stirring constantly until the chocolate melts and mixture becomes smooth. Pour mixture into a shallow bowl and refrigerate overnight. In the morning, scoop out teaspoons of mixture and roll between palms to form balls. Roll each ball in sprinkles (Hayley helped me and added it directly to the balls) and place truffles on a cooke sheet. Refrigerate until set, about 15 minutes and store in refrigerator.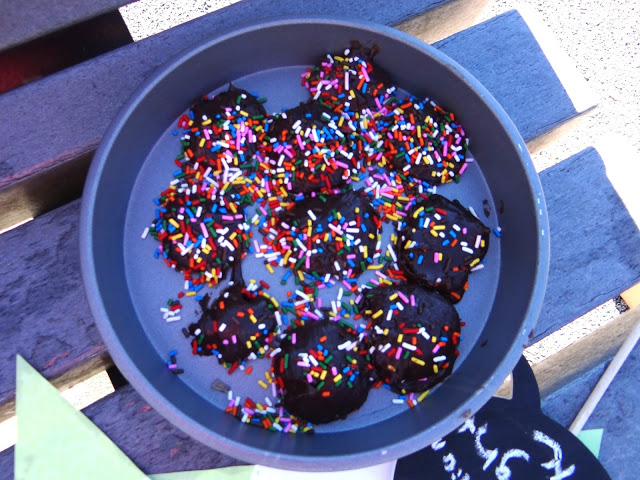 Everyone at the party loved the International Delight Iced Coffee. They all had their favorite flavors, but they also said all of the flavors were delicious. I truly don't know what my favorite flavor is- I  like them all! I am looking forward to trying the new Caramel soon!
Head on out to your local grocery shop and purchase the International Delight Iced Coffee! No more heading out to the local lines of the coffee shop and spending extra money on coffee, when you can just buy it in half gallons for your house! It is DELICIOUS so go out and try it today! Be sure to like International Delight on Facebook to learn more about the delicious flavors and additional recipes.
*I wrote this review while participating in an In Home Party campaign by Mom Central Consulting on behalf of InternationalDelight and received product samples to facilitate my party and review, and a promotional item to thank me for participating.