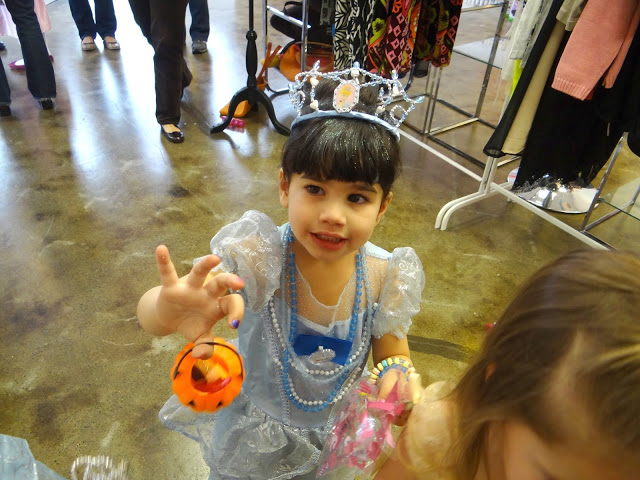 A few weeks ago, I talked about my daughter's obsession with princesses! Everything these days is princesses with her favorite being Cinderella! If I mistakenly get a princess name wrong, Hayley makes sure to tell me over and over that I was wrong. She just LOVES princesses. That is why when I told her we were going to be doing a special Disney Cinderella themed Halloween party just for her and her friends, she was so excited! We had it marked in our calendar for a few weeks the exact date our Cinderella themed Halloween party was going to be, and everyday Hayley would say, "One day closer Mom till my friends and I celebrate." She was so EXCITED!
In preparations for our Princess party, we headed to Walmart to pick up all Cinderella and Princess themed decorations. Believe me when I tell you that Walmart is your go to store, if you are having a princess party! They have everything there in terms of decorations, party favors, and other party related items. While we were there, we also used the Royal Ball Augmented Reality 2.0 app that is available at iTunes or a direct downloadable app on your smartphone or iPad!
Hayley had a great time playing with the app at Walmart and having a true princess interactive game experience where she could play online in the princess boutique, carriage shop, and at the royal palace. She also loved scanning in the images from the Cinderella Diamond Edition Blu-ray and DVD cover. When she scanned it in, she released a princess carriage and could play even more games. The app is truly very awesome and if you have a Princess in your life, definitely don't forget to download the Royal Ball Augmented Reality app!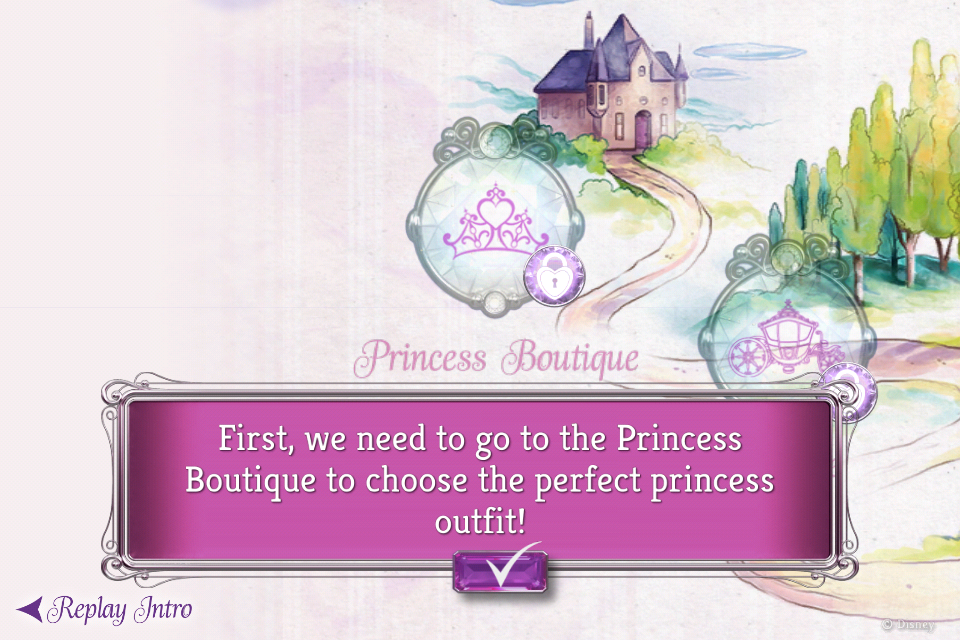 When we got home, we got everything organized for our princess Halloween party! We just went pumpkin picking the day before so Hayley asked if we could bring her "perfectly picked" pumpkin with her to the party. Of course, I said yes. The day of the party we headed out to one of our favorite stores and had what I like to call and "Epic Halloween Princess Party." I did all the set up complete with Cinderella party favors, Cinderella utensils, and Cinderella banners. Anything that had Cinderella was incorporated into our party!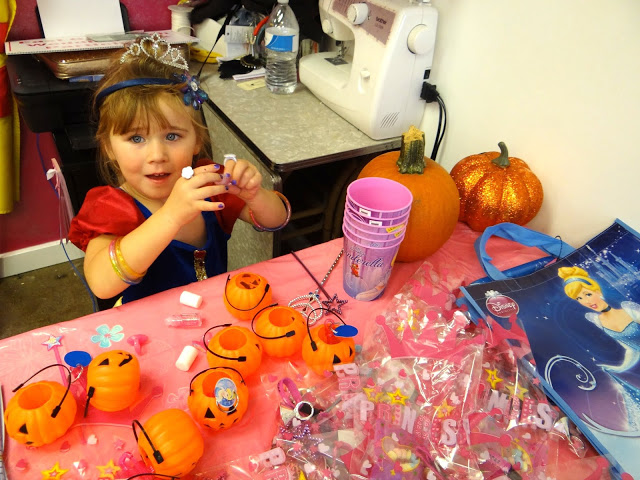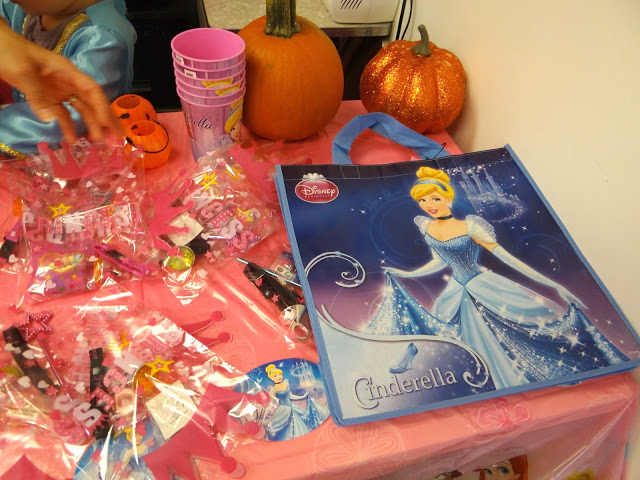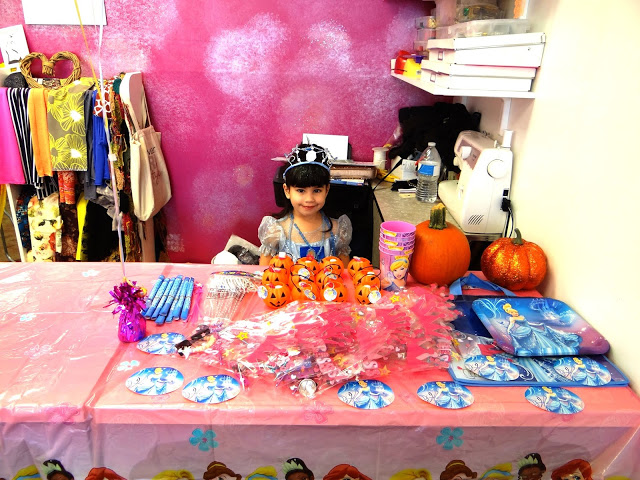 After this, we had all Hayley's friends show up for the Halloween Cinderella Princess Party. I told all the moms for them to  have them come in Princess attire so they could enjoy the spectacular Princess Halloween party. They were all so creative in their Princess dress up.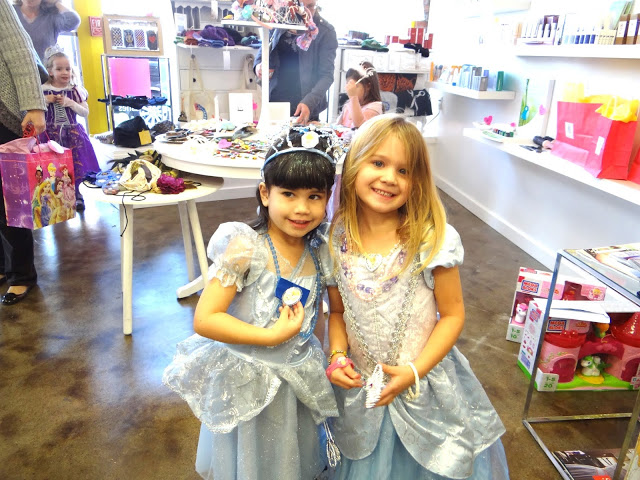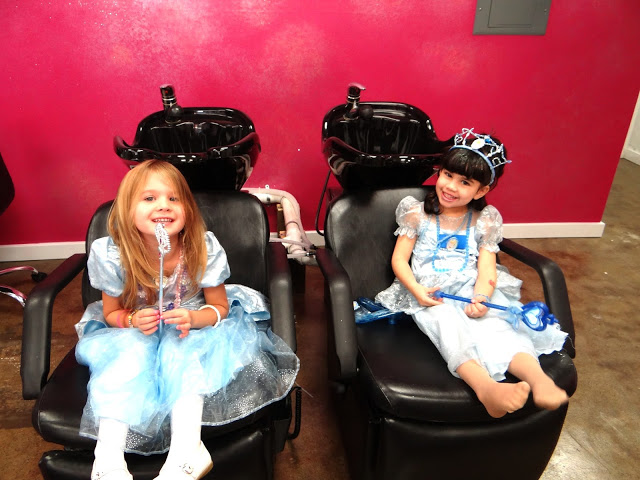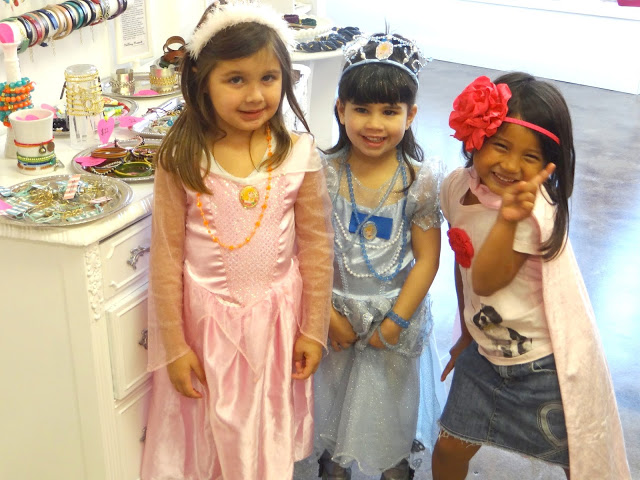 They all went around and did "trick a treating" at the party with the Cinderella party favors. After they had fun pretending to be true princesses, we did a dance party set to Princess music. The loved hearing all the Disney classics on the radio. We prepared a great dance mix and the kids had a blast.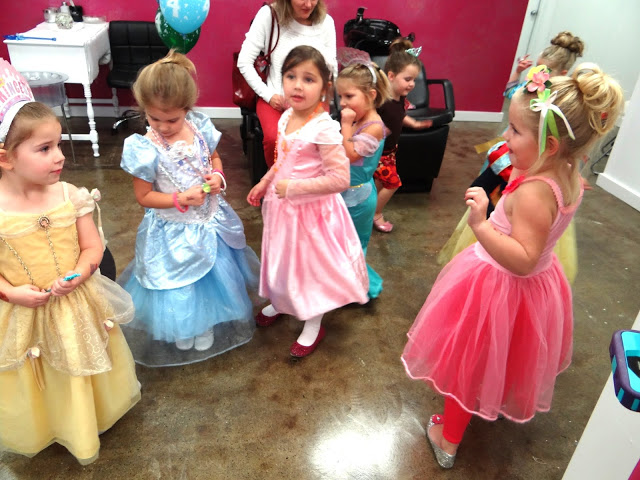 After they did their dance party, they enjoyed cake and food.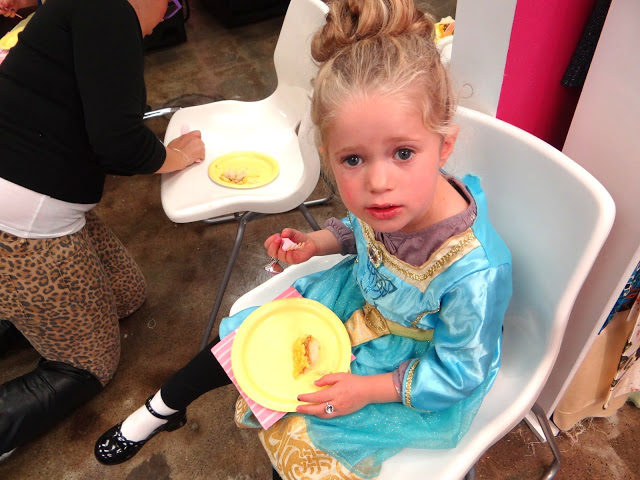 They all truly had a fabulous #DisneyPrincessWMT  Cinderella Halloween party! The moms all stayed and remarked how cute it was with all the girls dressed up. Apparently, Hayley is not the only one Princess obsessed! I am so glad we had the Princess Halloween Party. I believe I am going to do this every year since it was so much fun! After we got home, Hayley had to put on the new Disney Cinderella DVD and fell asleep in her Halloween Cinderella costume!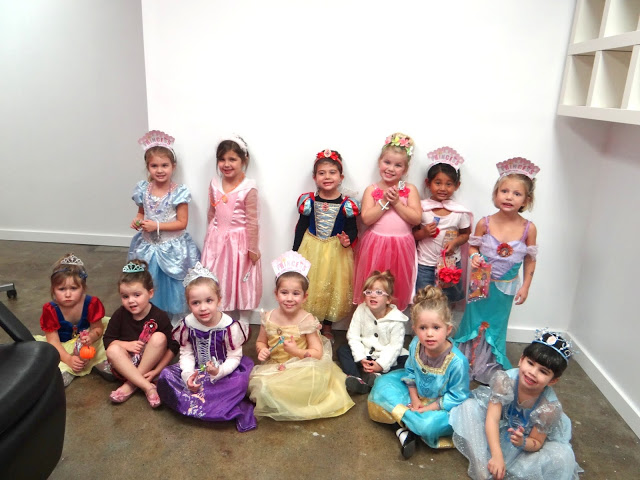 Be sure to check out my full Disney Princess shopping story here: google plus and follow along with Disney on Twitter, Cinderella on Facebook, and the Disney Princesses on Facebook. There is also a fantastic new site, called PlayNExplore.com, to check out if you are having a Cinderella themed party, and/or want to learn more about the exciting new app. Happy Halloween to all the Princesses out there!
* I am a member of the Collective Bias™ Social Fabric® Community.  This shop has been compensated as part of a social shopper insights study for Collective Bias™ and Disney Consumer Products, Inc. #CBias #SocialFabric"