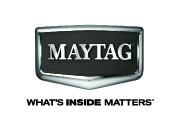 I made the decision when we had kids to cut back on my work hours so that I could be home with them a few days of the week.  Being a Mom means the world to me, and as you know I thoroughly cherish my time with our kids.  What I don't love about those days that I am home is all the housework that comes with it. Most specifically the laundry!  With a family of four, that includes two kids who need frequent outfit changes, our laundry had become the bane of my domestic existence.  I think I have mentioned how perfect the timing was for me to become a Maytag Ambassador, and get my brand new beautiful Bravos XL washer and dryer.  I was just at the point of pulling my hair out over stained knees on tiny trousers (not mentioning any names), and clothes shrinking in the dryer.  The kids grow so quickly I need them to grow out of their clothes and get the most cost per wear out of what I buy for them, not have the clothes too small because they shrank! That is so frustrating to me.
What my Maytag Bravos XL has taught me is that there is a science to laundry. Now that I have figured out some of the tricks, I am no longer tortured by the thought of laundry day looming ahead each week.  O.K., I'll admit that it is not so much that I have gained some new skills as a laundress, as the way I depend on my washer and dryer to keep our clothes clean and new. The Maytag Bravos technology makes my laundry day easier with features like the powerSpray Technology that tackles dirt.  I also realized that I was using way too much detergent in my effort to get clothes really clean. It turns out that that was making our clothes come out stiff, not to mention I was spending way more than necessary on detergent costs. When I realized that with The Bravos XL I could cut down on the amount of detergent I needed, I saw an immediate difference in how our clothes felt after being washed.  The PowerSpray technology ensures even detergent distribution for enhanced cleaning performance.  A mixture of water and detergent is sprayed directly onto clothes to instantly start cleaning soils and stains.  Those little pants knees are not dirty anymore! I love it! It helps me tremendously cut down on my laundry detergent costs in addition to the overall energy cost of using the Maytag Bravos XL!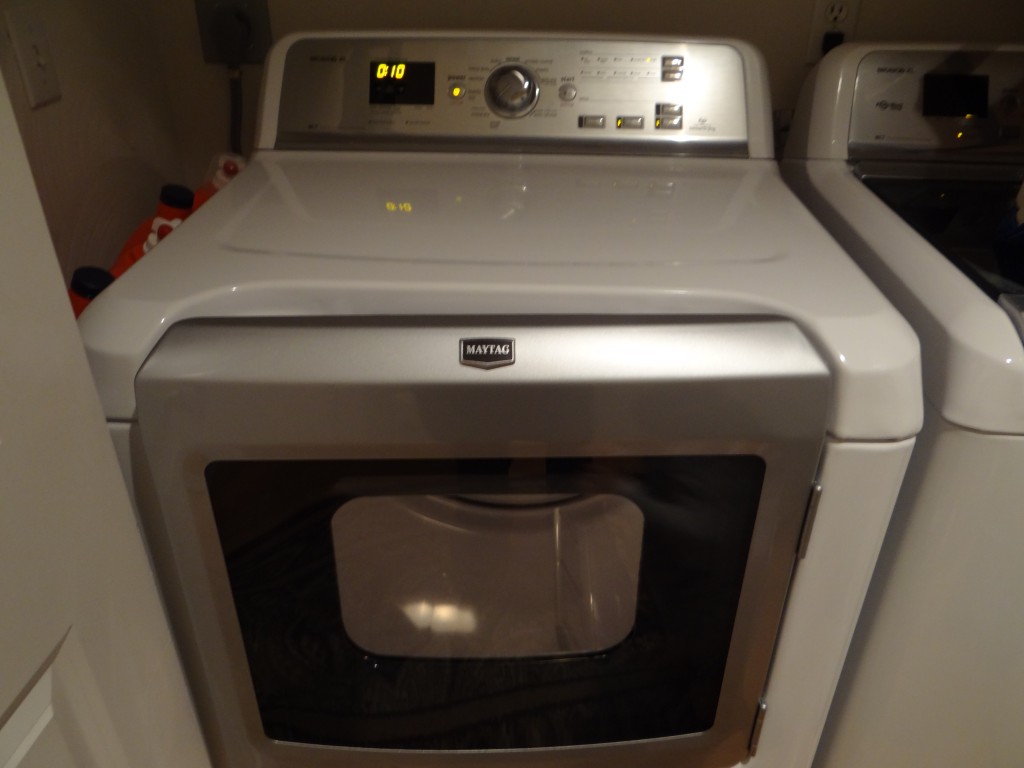 Since I have had my new dryer I am happy to report that I have not lost one piece of clothing to shrinkage! With the Advanced Moisture Sensing system, the Bravos XL High-Efficiency Electric/Gas Steam Dryer evenly dries large, heavy loads and reduces the risk of shrinking. I am so thrilled because I love dressing my kids in cute outfits, but need to know they will get lots of wear out of those adorable pieces of clothing that I buy for them.  The other thing I love about the dryer is the Auto Refresh cycle that additionally helps relax wrinkles and uses steam to refresh clothes, because did I mention how much I dislike ironing tiny kids clothes when they come out of the dryer? I mean, who has time for that?! The clothes come out beautifully after using the Maytag Bravos XL washer/dryer set.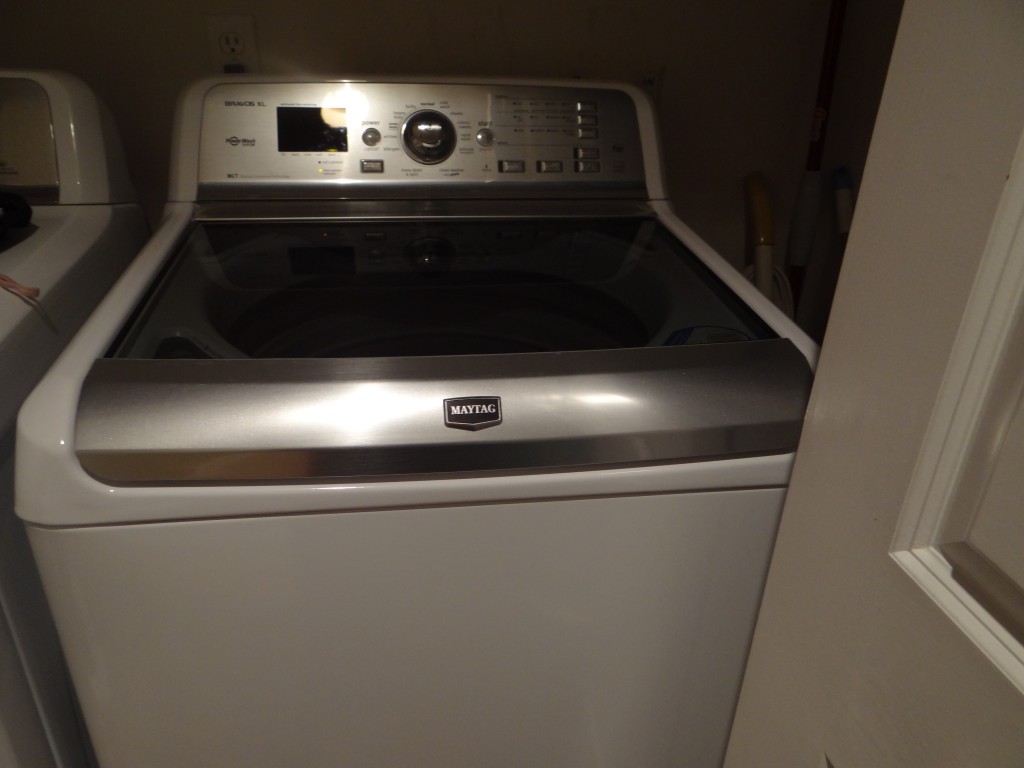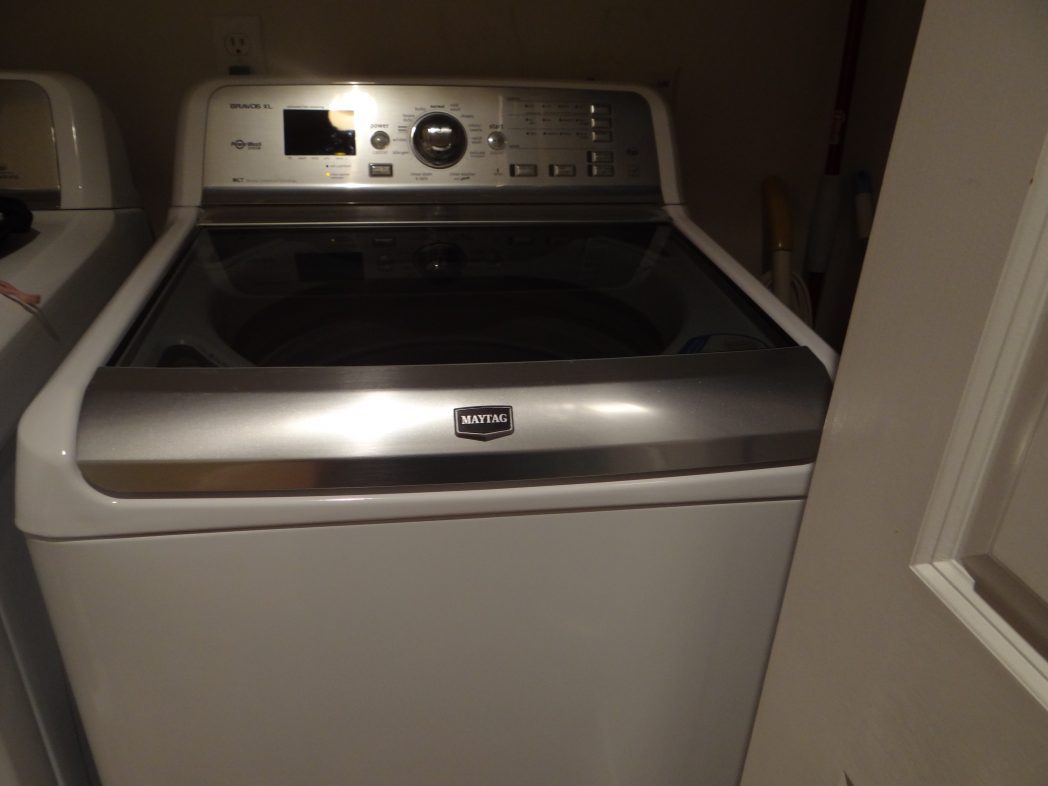 I feel like the only thing I have to do now is make sure I keep my machines in tip top shape with routine maintenance like cleaning out the lint draw after each use and every few months cleaning out the vent.  Then it does most of the work for me! Now I just need to figure out how to get it to fold and put all the clothes away!
I am truly impressed with my Maytag appliances- each day, I turn to my husband and say that the Maytag Bravos XL make being a mom and doing laundry so much easier! The clothes also have never come out as cleaner with Maytag. My old washer/dryer (non- Maytag) did not remotely come close in features in getting my clothes nice and clean. I was doing 5 loads of wash with my old washer/dryer to one load of wash in my new washer/dryer. My clothes shrunk tremendously with my old dryer- I get no shrinkage with the Maytag brand though!  I can seriously go on and on about why the Maytag Bravos XL towered over any feature of my old set. I also love that the washer's SmoothClose, Wide Opening Washer Lid uses a unique hinge design that allows the lid to close slowly. This helps to prevent fingers from getting smashed or clothes from getting snagged. Since the kids love helping me do laundry ( I know, I am spoiled), this was a huge feature advantage to us.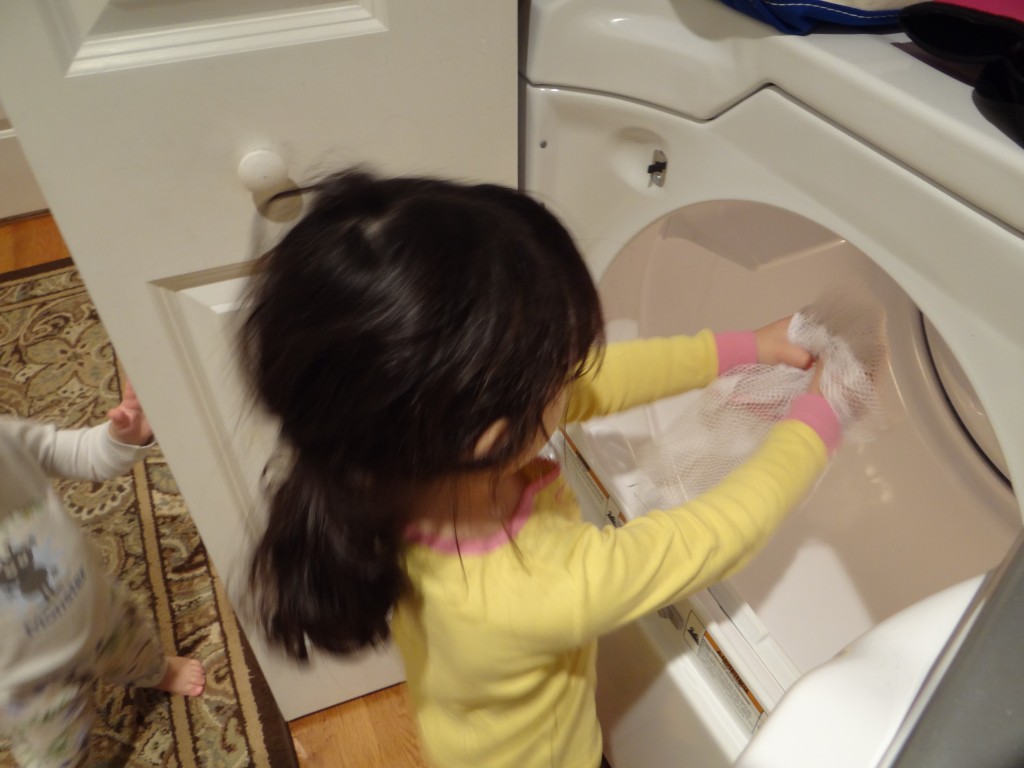 The Maytag Bravos XL washer/dryer set are incredible!  My parents had  Maytag appliances when I was growing up and always raved about their products. I can certainly see why now and Maytag has become one of my favorite household names! Maytag continues to innovate through new technological advances that carry the same dependability generations have come to expect from Maytag!
This month Maytag has a special Facebook sweepstakes going on where you can enter to win a Bravos XL Laundry Pair! I love my machines so much, I encourage you to enter here and maybe you will come to love your laundry day too: http://on.fb.me/S3mdcM
Be sure to check out Maytag on Facebook and Twitter.
*I wrote this post participating in an Maytag Moms Dependable Laundry Ambassador program by Mom Central Consulting on behalf of Maytag. I was provided with the Maytag washer and dryer set to facilitate my post.