Every month the Champions for Kids comes up with an amazing SIMPLE project that help children and families around the country who might need an extra hand in getting themselves mobilized in this world. They work to make communities a better place for our children and are committed  to helping out with the future of our children. They are truly an AMAZING organization and I have been honored to work with them several times throughout this year on their monthly projects. Nothing seriously gives me more joy than working with them in donating to children who are in need. This month =#Champions4Kids project is to help children discover the joy of reading by participating in the Nickelodeon Big Book Help Drive.
With the Nickelodeon Book Drive, they are urging people to gather books and magazines for children, and then give the collection of books to a teacher, librarian, or community representative for his/her students. I truly feel this is important campaign for many reasons. While my kids are able to freely get whatever books they like, not every community has access to good books for the children to read. Book reading for me is something I did from the time both babies were born. From the first night they were born, I would spend at least 10 minutes a day reading to them. Even before I had my children, I loved the idea of having a big book collection for my kids. At my baby shower, I asked people to bring their favorite baby book in lieu of gifts. I got an amazing collection of over 50 books that day. While I am fortunate that I have such a good variety of childrens books, to hear that communities might not, really saddens me.
Having good books is important for young children to instill the love of education, which so often begins with reading. That is why I was extremely passionate about participating in this months Champions for Kids project to help  children get the reading books they so need and deserve.  For this project, I headed to Walmart to check out the Nickelodeon books on the shelves and stock up on some for my donation.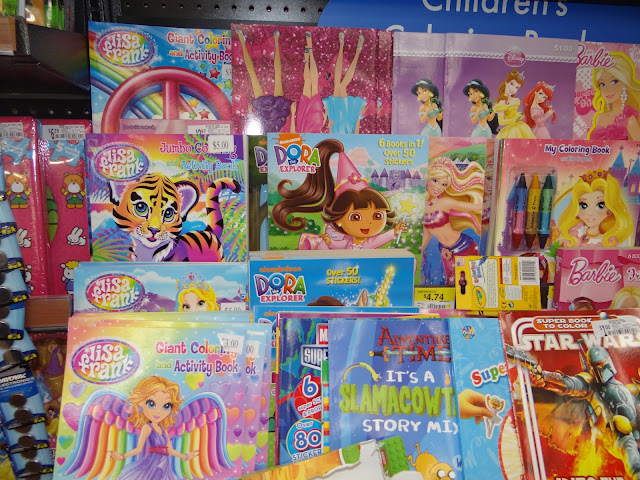 I was really hoping to get the new Dora Gymnastics book but unfortunately they did not have that on the shelf. The manager said this book should be coming in soon though so for all you Dora fans out there, be on the lookout!  They did have the Dora Musical Player Book which ironically Hayley just got from my parents last week as a gift. Since I knew what a great book this was, I decided to buy it for my donation.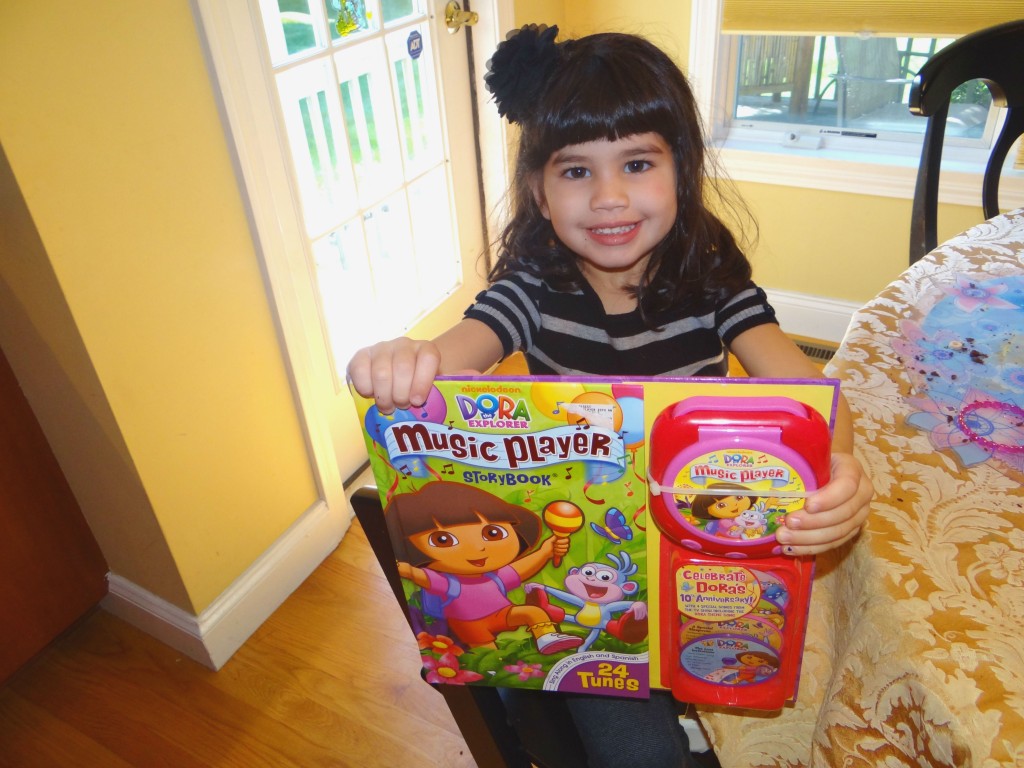 We also saw some other great Nickelodeon books such as SpongeBob and Thomas the Train which I bought to add to my box for the donation.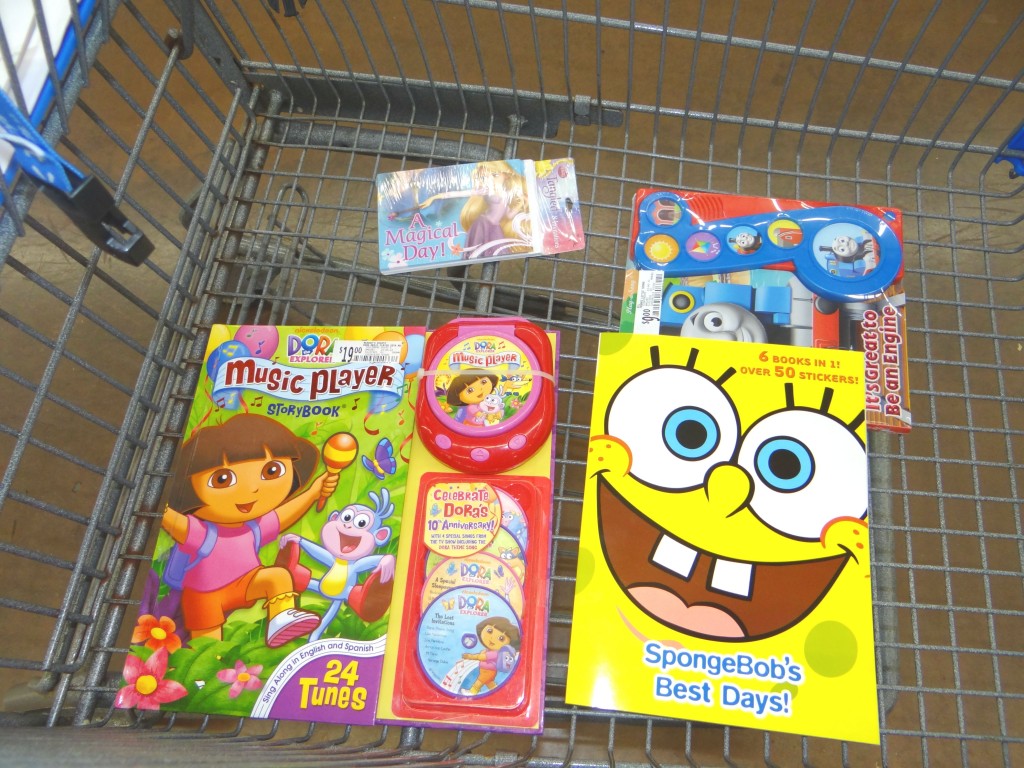 I decided when I got home, I would let Hayley help me out with this project. I told her what the SIMPLE project was and she wanted to donate books to the cause. If I tell you that we have hundreds of books, this might be an understatement. So in the next week, she will pick out a few books that she will personally let go and contribute to our Nickelodeon book drive. I feel it is important to educate my children about giving back and I thought this was one way she could do it.
Now for my actual donation, I decided that I was going to donate to my local temple which will then donate to the women's shelter that houses many children as well! Since it is a major Jewish holiday this coming Wednesday, every year they do a food and book drive to help out our local shelter. Every year they give us a box to fill up with items that we want to donate. They receive so many canned goods but truly not enough books. So this year, I thought it would be great to give them an abundance of children's books, which will then go onto our local shelter. They made a special notice about books this year and how much they definitely need them. I thought figuring September is the month of their local food/book drive, it would be very apropro to donate to this cause.
I am urging you my readers, to go out and participate too in the #NickCFK book drive to help out children in your area.  I thought to help you see how important participating in this project is, I tell you some facts about this months Simple project to help out children with the love of reading:
• Students who do more reading at home are better readers and have higher math scores. Students with more types of reading materials in the home also demonstrate greater reading proficiency.
• 67% of fourth graders in the U.S. are reading below a Proficient level, according to the most recent National Assessment of Educational Progress.
• 61% of low-income families have no books for children in their homes, and more than 80% of the preschool and after-school programs serving at-risk children have no books at all.
• Approximately 8.7 million fourth through twelfth grade students struggle with required reading and writing tasks in school. For many adolescent students, ongoing difficulties with reading and writing figure prominently in the decision to drop out of school.
Lets help out with these staggering statics and come together as a whole to do the Nickelodeon Book Drive for Champions for Kids. If each of us did it, imagine how many children would be able to get love of books in their lives.
Here is all you have to do:
GATHER your friends, family, and co-workers by hosting a Nickelodeon Big Help Book Drive! Ask each person to bring books and magazines that are appropriate for children. LEARN about the literacy needs of children in your community by asking a teacher or social worker to speak to your group. GIVE the books and magazine to the teacher or community representative for his or her students. Help children discover the joy of reading and lead happier lives!
Once you are done, you can even upload your story on The Champions for Kids site to share with others the difference people can make in other lives. Be one of the million to help Champions for Kids meet their goal of 20 million people by 2020!
You can see my full shopping story here: google plus. I also recommend checking out Champions for Kids on Facebook and Twitter, as well as Nickelodeon on Facebook and Twitter. Champions for Kids has a wonderful website to learn ever more information about these great Simple Projects.
*I am a member of the Collective Bias™ Social Fabric® Community.  This shop has been compensated as part of a social shopper insights study for Collective Bias™ and Champions for Kids. #NickCFK #CBias