This is a Sponsored post written by me on behalf of Kmart for SocialSpark. All opinions are 100% mine.
Can you be the holidays will be here in a very short time? I know I am looking to start my holiday shopping and can't wait to check out the new free layawayKmart free layaway plan for my family and friends. Our local Kmart has everything we need for my holiday shopping and it can be my one stop shopping for the whole family. They also have great prices and a vast array of products to make everyone on your holiday list happy this season!
Kmart is prepping for the season of giving by launching the "Big Layway Giveaway". There will be one Kmart Layaway giveaway per store per week from 9/9/12 to 11/17/12. Now is the chance to put those big gifts that you been eyeing for the holidays on layaway at Kmart and be entered to win some great prize. This is a huge win-win!
For the Kmart Giveaway, there is no purchase necessary and rules/regulations can be found at your local Kmart or at the Kmart's Big Layaway GiveawayKmart Big Layaway giveaway site. I know I hope to win the Big Layaway Giveaway. It would make it so much easier to save some money this holiday season.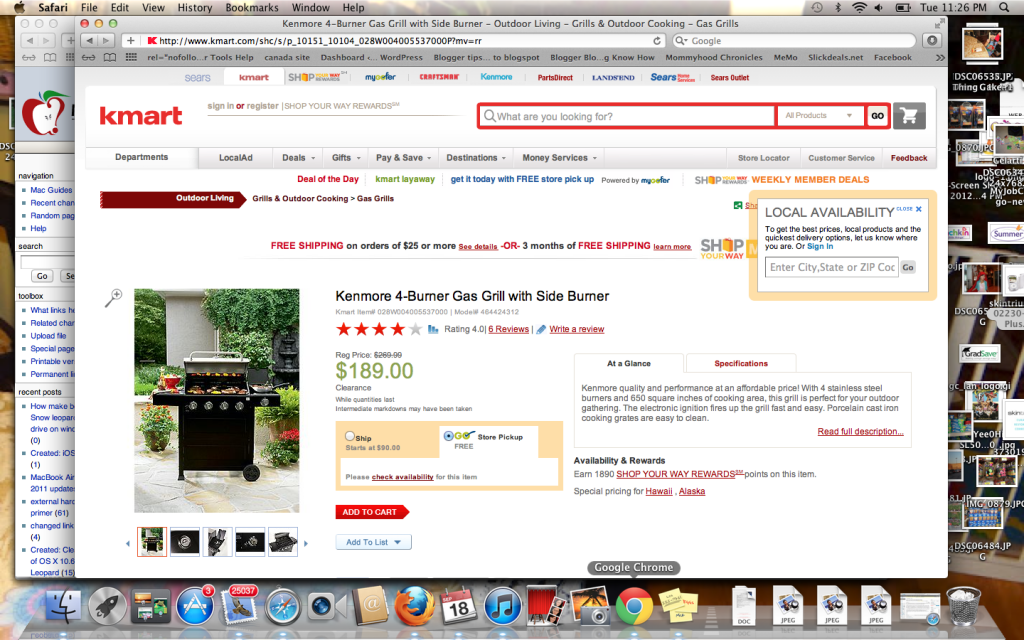 I am eyeing a gorgeous brown sofa that is now at Kmart. I think it woud make a wonderful addition and the price at Kmart is just right! Maybe if I participate in the Layaway giveaway, I can actually recieve this sofa for free. Hey you never know! I need to participate and see what happens. Now is your chance to check out the Kmart Layaway Giveaway and to start thinking abotu some amazing holiday gifts holiday gifts. Don't forget- the Big Layaway Giveaway means one layaway giveaway per store per week from 9/9/12-11/17/12!!!