It is a fact of life with two small children, I just don't spend enough time on myself. It is always the kids who get all the attention, and not much focus on me. I, however, made a vow that I am going to spend more time on my personal appearance and spend each morning working on myself. That means taking a luxurious 10 minute shower, picking out some clothes I want to wear, and putting on some makeup to start the day. Yes, I did say makeup and I will tell you that the last time I put on makeup during the day, without a special reason to do so or without getting ready for "date night", was about a year ago. I just got too wrapped up in the kids and not myself. Now that is all changing and I am beginning to make the transitional change with e.l.f. cosmetics. I found this brand at my local Walmart and I fell in love with e.l.f!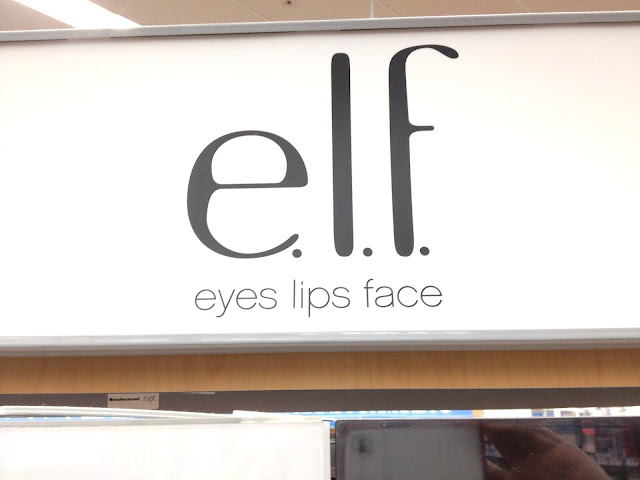 What I patricianly love about this brand, besides the fact that it is unbelievably reasonably priced, is the fact that I can buy all my makeup with the e.l.f. brand. I don't have to buy mascara from brand x, eyeliner from brand y, etc- all my makeup  can come packaged cutely and made by e.l.f. When I went to Walmart, I went to town buying an assortment of e.l.f. cosmetics. I ended up buying e.l.f. tinted moisturizer with added SPF 20, cream eyeshadow, e.l.f. liquid liner, and false eyelashes. However, if you are looking for a specific type of makeup, rest assured they will have it- eyeshadow, eyeliner, mascar, concealers, primer, nail polish, gloss, lipstick, lip liner, foundation, blush- you name it, they will have it at your local Walmart!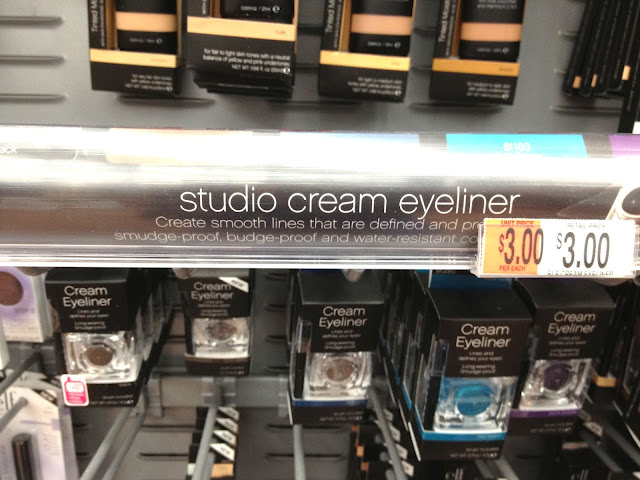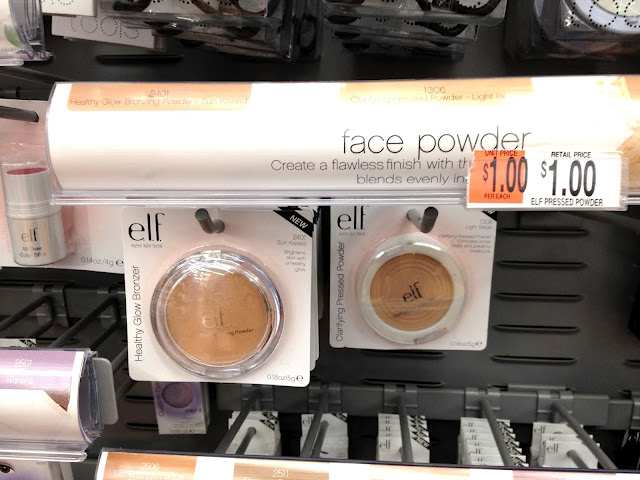 When I got home from shopping for my e.l.f. cosmetics, I told my husband that he will have to help me get the kids up in the morning so I can enjoy some "me" time. Doing my hair and putting on some makeup, just makes me feel better about myself. I am sure you can all relate. I am not saying I have to put on a "face" but rather apply some beautiful e.l.f. makeup without overdoing it. The beauty of e.l.f. is that the makeup truly looks natural. There are products from e.l.f. that you can buy to really make a night look as well if you like; I just rather stick to the natural look. Again, it is totally your preference how you want to use your e.l.f. makeup.
I thought I'd show you some of the e.l.f. products I use on a daily basis and show myself with the products on.
First, I use the e.l.f. tinted moisturizer. This moisturizer has aloe, cucumber, and vitamins A,C, & E for beautiful and healthy skin. I bought it for fair to light skin but they do have this moisturizer in various shades. I absolutely love how the e.l.f. moisturizer feels on my skin. It is smooth, lightweight, hydrating and makes my skin look flawless. I can definitely just put this on for those days, where I just want to add want to add a dab of makeup. It is radiating!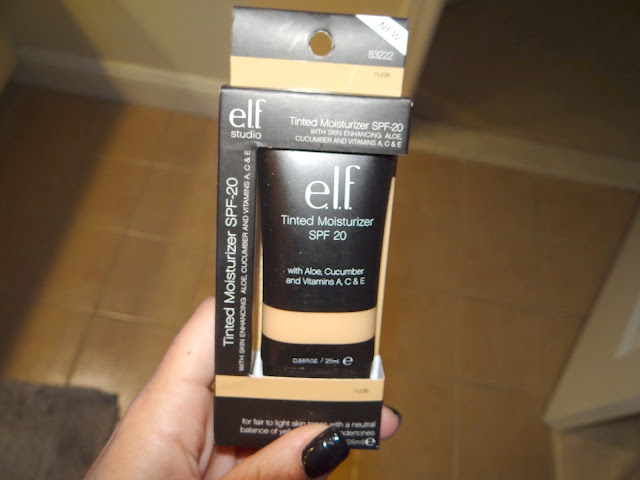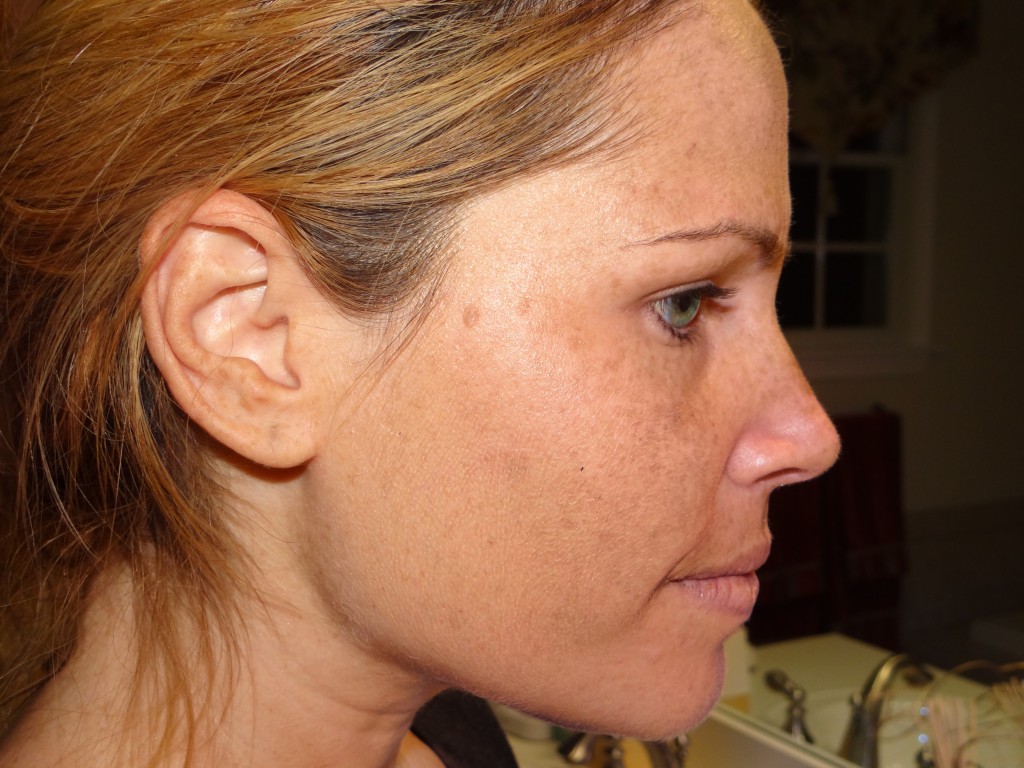 Next up, I use the e.l.f. cream eye shadow. This eye shadow allow me to line, shade, and contour my eye with the ultra pigmented cream color. It even has a brush included! I dab a small amount on my eyes and it makes my eyes pop out!
When I am done, I add on the e.l.f. liquid eyeliner. This fine tip applicator creates day, defined, and precise lines around the eyes. I will admit that I never used liquid eyeliner before but I wanted to try it. It was so easy to put on and was also completely smudge proof.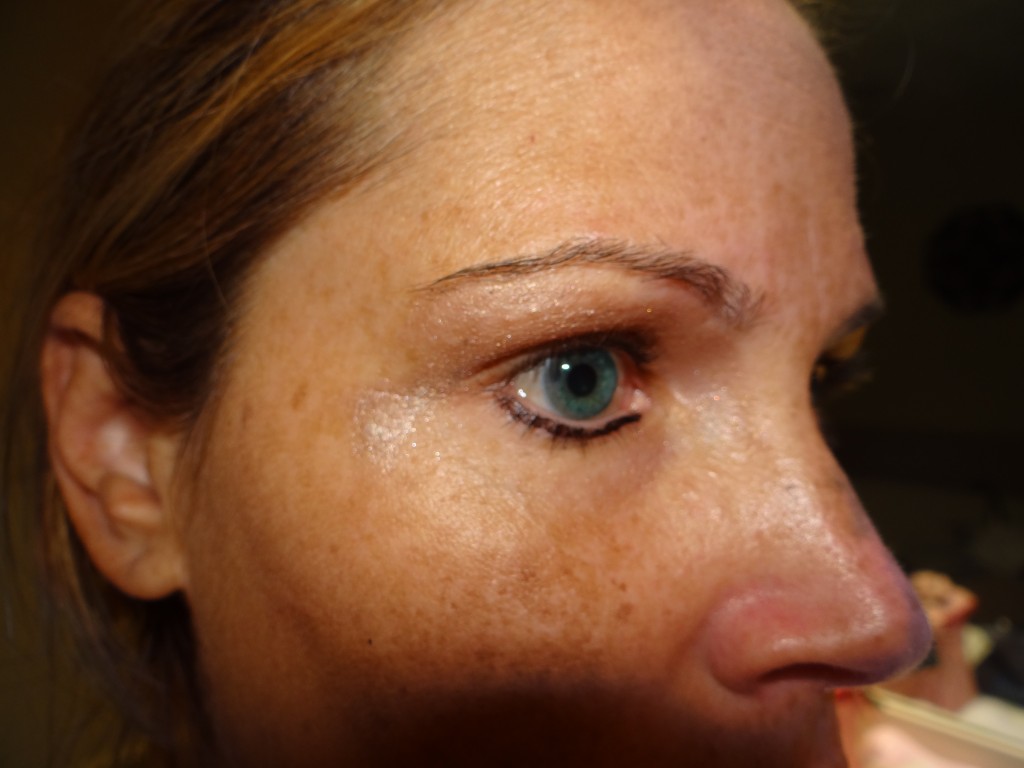 I highly recommend checking out e.l.f. cosmetics at your local Walmart. These are fantastic everyday cosmetics that will make you look and feel refreshed. To apply the makeup took me all of ten minutes and that was when I did a complete night time look! It pays to allow yourself some "you" time and make yourself feel special again!
You can see my full shopping trip here: google plus. You can also check out e.l.f. on their Website, Facebook, and Twitter Page.
I am a member of the Collective Bias™ Social Fabric® Community.  This shop has been compensated as part of a social shopper insights study for Collective Bias™ and e.l.f. #CBias #SocialFabric"