I tend to get a lot of products to review being a mom product reviewer, but one company that really stuck out to me was Alli's Everlasting Accessories. The reason being not only are the floral arrangements and accessories gorgeous but the line was created in memory of the designer's 24 year old daughter, Allison Emilie Heyden, who passed away in the summer of 2011.
Alli was an up and coming fashion designer living her dream in New York City. She has many accolades to her name including being one of the top 100 Up and Coming Fashion Designers, and being featured in design books. As her mom says, "Alli was beautiful, talented, and a loving young lady whose smile lit up every room she walked into."
Alli's mom wanted to create a line to not only memorialize Alli but to let people know her life passions that she had. Being a mom of two kids, I am more than happy to let my readers know, and hope they pass along the company, Alli's Everlasting Accessories to their friends. Alli's mom is donating a portion of every sale to the Alli Heyden Passion for Fashion Scholarship fund at SCAD, the Savannah College of Art and Design, where Alli went and graduated in 2009.
If you have never heard of Alli's Everlasting Accessories, their products are GORGEOUS!  She makes beautiful large and small flower arrangements that would make any room in your house extra beautiful, and would make for perfect gifts. Just take a look at some of her original work and think about an area of your house where these flowers would accentuate the room:
Each of these flowers are originally created and are  15 inches high. They vary in price from $65-$90 which is very reasonable, if you ask me for these beautiful flowers.
She also makes beautiful pin accessories such as the one we received below: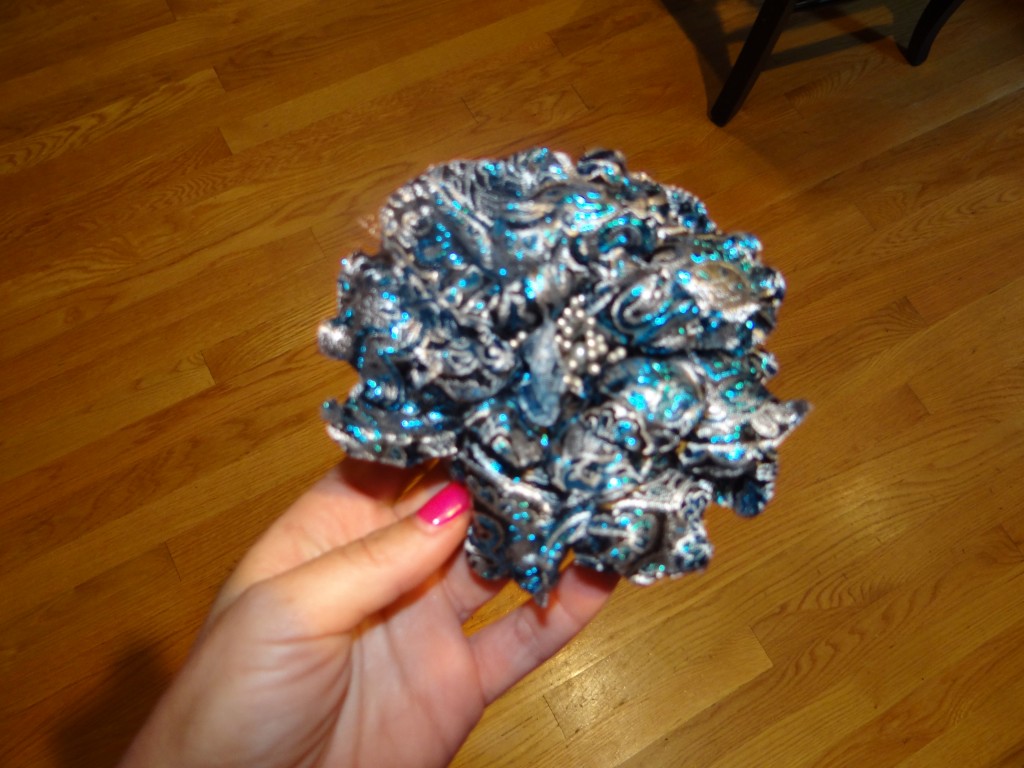 I can't wait to wear this pin for a special occasion or just to dress up a top for a night out on the town. The attention to detail that goes into her work is truly amazing! If pins and flowers are not your thing, she also makes kids headbands and hats!  She is a beautiful crafter and her work shows in her masterpieces.
Don't forget to shop at Alli's Everlasting Accessories for all your holiday gifts this year! Not only are you shopping for fantastic products but helping out a cause!
*I received the pin above for review purposes. As always, all my opinions are my own and not swayed by outside sources.