*Master your serve with TENNIZ, the portable, instant tennis match. Active game with smaller court and reduced speed. Ideal for building skills and having fun. Perfect for kids and beginners or recreational play. Lightweight and portable, TENNIZ features ultra-quick setup. Includes 2 (21-inch) rackets, 2 balls, 12-foot net, and carrying case. For ages 8+. (from the Zume website)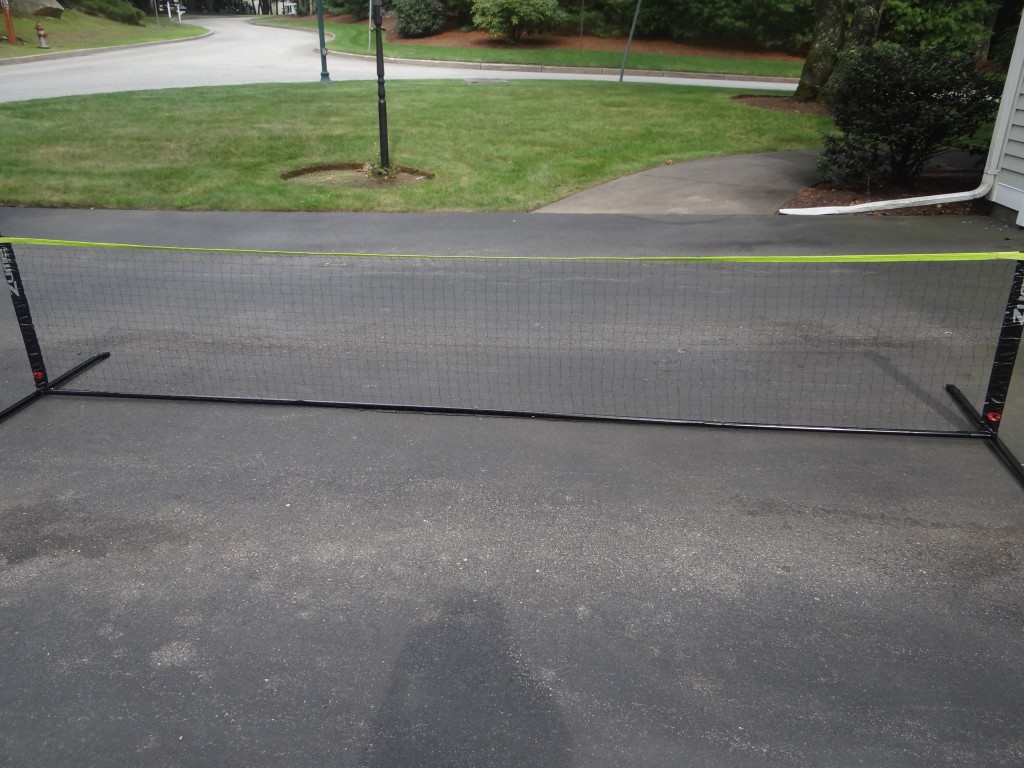 I am slightly addicted to tennis. I played tennis in high school, took about 10 years off, and then joined again when I gave birth to Hayley. Now I play three times a week all year round and I absolute love it! While we do not have the space or the money to build a tennis court, I recently found out about the Zume game called Tenniz.
Tenniz is basically a portable game of tennis to go! When we first received the Tenniz set, it came with two 21 inch rackets, 2 Tenniz balls, a 12 foot net, and a carrying case to go! It is ideal for beginners learning to play tennis. When I took at out of the box, Hayley exclaimed, "Mommy, I want to play tennis." We took out the set and within a few minutes, Hayley was getting the hang of actually hitting the ball over the net. It is perfect for building skills and having fun!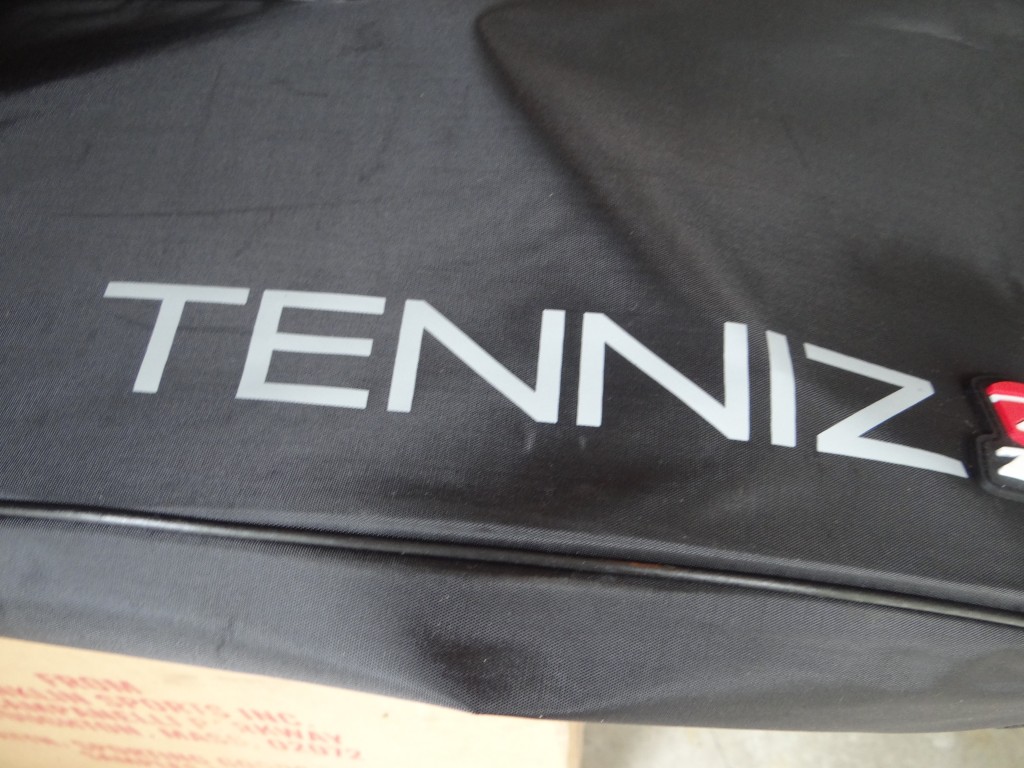 While I have been using it a lot with Hayley to learn tennis, it is even fun for the adults to play as a  family recreational fun activity. Many times, my husband and I will set up the Tenniz, which literally takes a minute, and start playing. We usually take our Tenniz set out to our driveway and set up the court horizontally. We then can have a fun tennis match without actually having a tennis court in our backyard. I love the Tenniz, as it helps me practice tennis and have fun without having to run to my nearest tennis court. I also love the fact that Hayley is learning to play tennis with the Tenniz set. I have been able to show her how to actually hit the ball with the racket, which is very awesome! It is not a real tennis ball but rather a softer, larger, high density foam ball which definitely helps beginners learn to play tennis.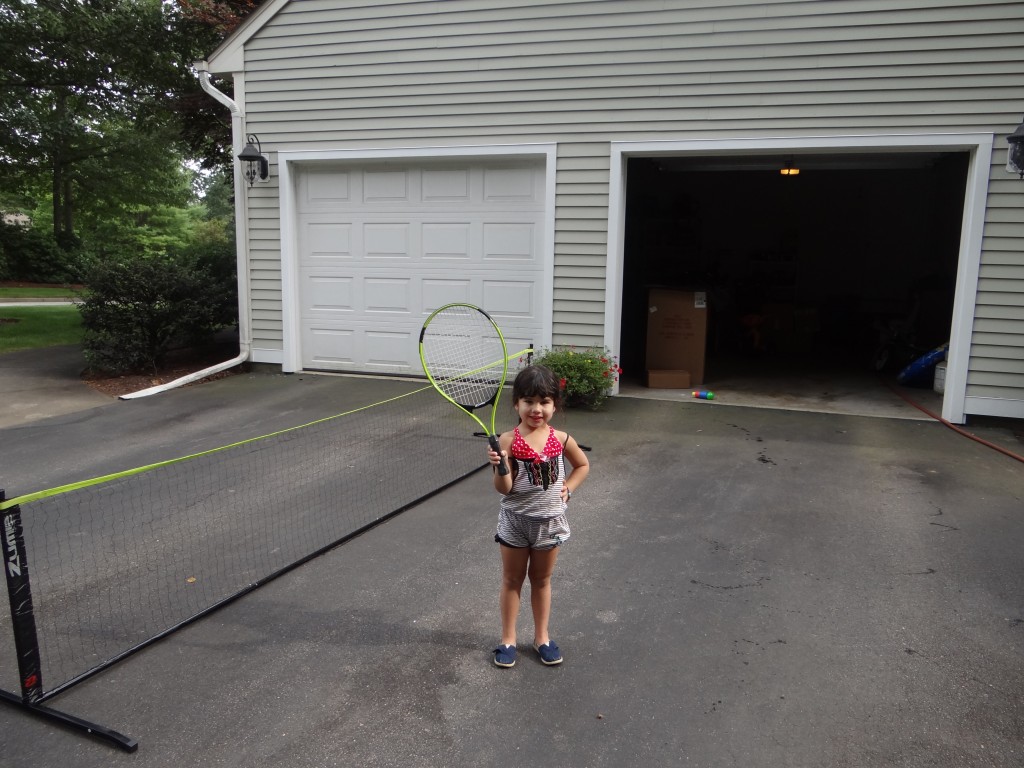 I have not ventured yet to play it on the grass but I heard it will works on the grass as well! You can set it up on any hard, flat surface readily so you can get right to playing and spend less time setting up. I am in love with the Tenniz set! It is the perfect beginner tennis set to help kids learn the beginning strokes and just have some fun! You can purchase Tenniz at Dick's Sporting Goods and independent retailers for $119.00.
*Thanks to Zume for supplying me the Tenniz to review. As always, all my opinions are my own and not swayed by outside sources.