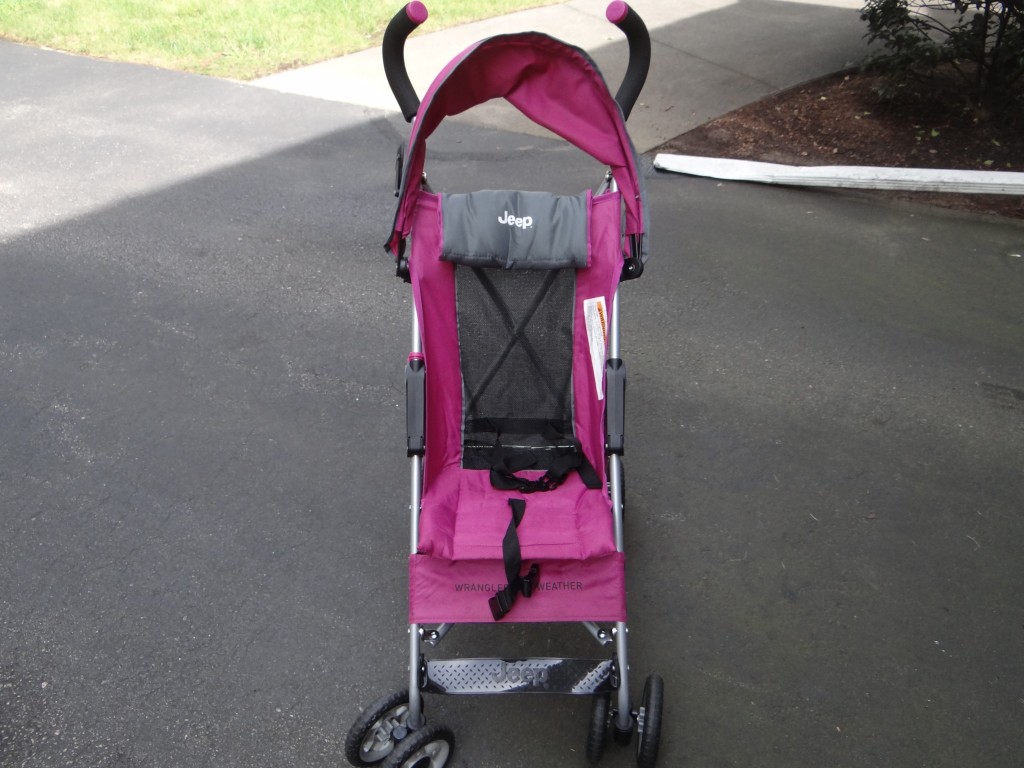 In another week or so, we will be taking a cruise. While we are excited, I knew we definitely needed an umbrella stroller for Hayley. While she doesn't use a stroller on a daily basis, when we are on vacation with two kids, I want to make sure she is safely secured in a stroller. Thankfully, I had the chance to review the Jeep Wrangler All-Weather Reclining Umbrella Stroller from Kolcraft which I  love!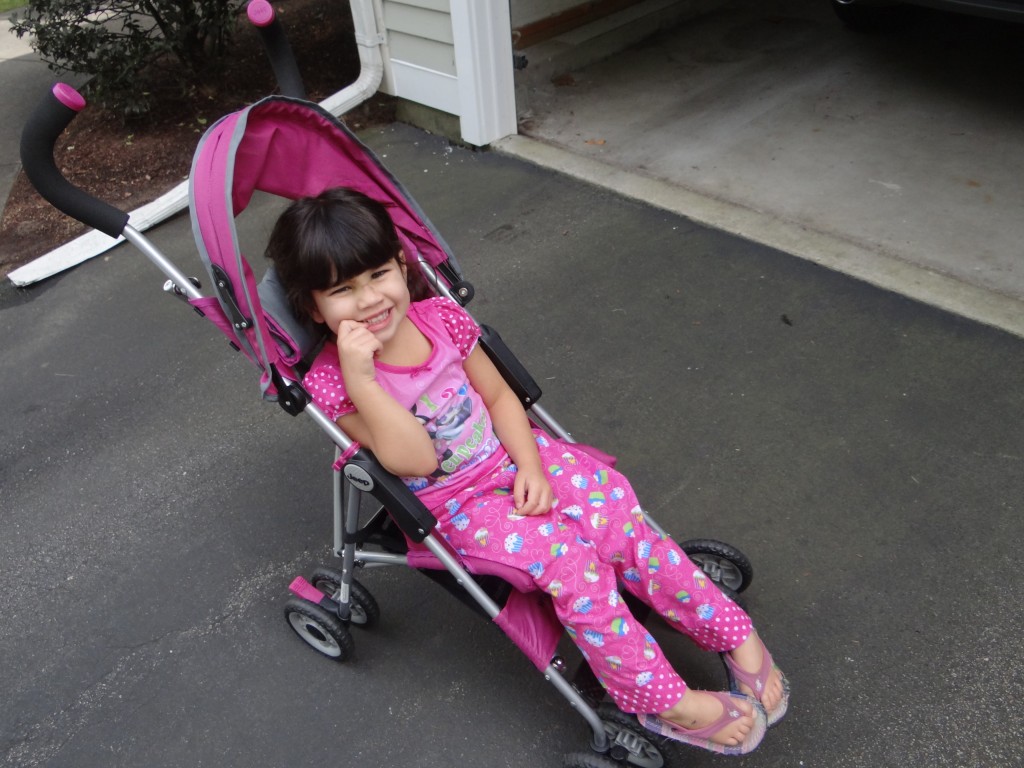 To start out why I love this Jeep Wrangler Reclining Stroller, one of the main reasons is because it is so lightweight. It comes in at only 11 lbs so it is easy for me to transfer from one place to another without any assistance from my husband. It also folds up, opens, and closes, extremely easy. I know I had some strollers in the past where I could not for the life of me get the stroller to open and close. I am sure you can all relate! Thankfully Kolcraft came up with the Jeep Stroller where I do not have any problems with this. It also fits readily in the car and does not take up too much back room. The dimensions are 14″ W, 10″ D, 4.25″ H which makes for a compact stroller!
It also has a great temperature control system. It has a cool-climate roll-up that exposes mesh seats while creating a headrest. Simply unroll the fabric to keep out the chilly air of the fall. The air circulation in this stroller is amazing! One of the features that Hayley loves is the ability to block out the sun with the sun rider canopy that she can adjust herself. She loves it as she can cover herself from the extreme heat of the sun and as she says, "She will not get blinded by the sun."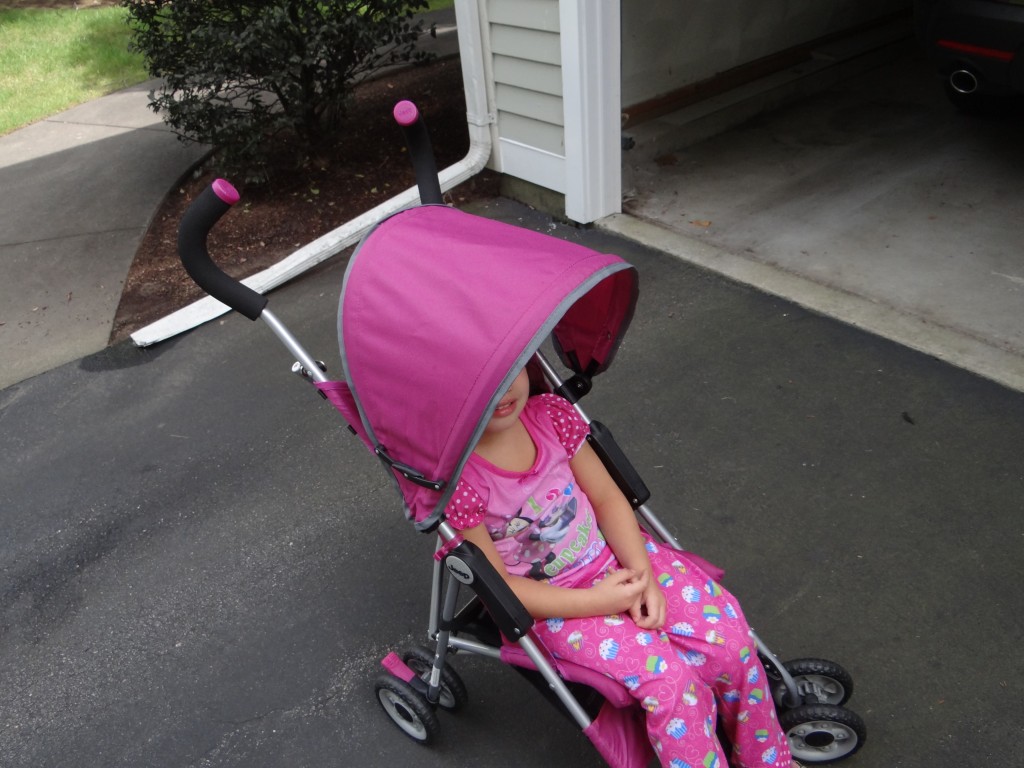 In terms of reclining, it has a two-position reclining seat. To be quite honest, we have not used this feature because Hayley is out of the napping stage. However, I did test it out on Zane, and he seemed to be quite comfortable. It also has a removable parent cup holder which is nice for me carrying the kids sippy cups or even putting a cold soda beverage for myself in there.
With the stroller, you will get two cargo bags for your gear. It is not a huge space but it is enough to carry your diaper bags or some shopping bags. If you need a lot of space, you can always add on a hook or something similar to the stroller. On our recent trip to Storyland, I was able to carry their bags underneath the stroller quite readily.
The Jeep Wrangler All-Weather Reclining Umbrella Stroller from Kolcraft has over-sized all-terrain wheels. It also comes complete with comfort-grip padded handles. This is amazing for the summer when you want nice comfortable handles to push, without your hands getting scratched up and hurt in the heat. It has a complete 3 quick point release buckle which we sometimes use and other times don't. Since Hayley is almost 4, she goes in and out of her stroller. However, we did test the stroller out with Zane and it was incredibly easy to get him in the stroller.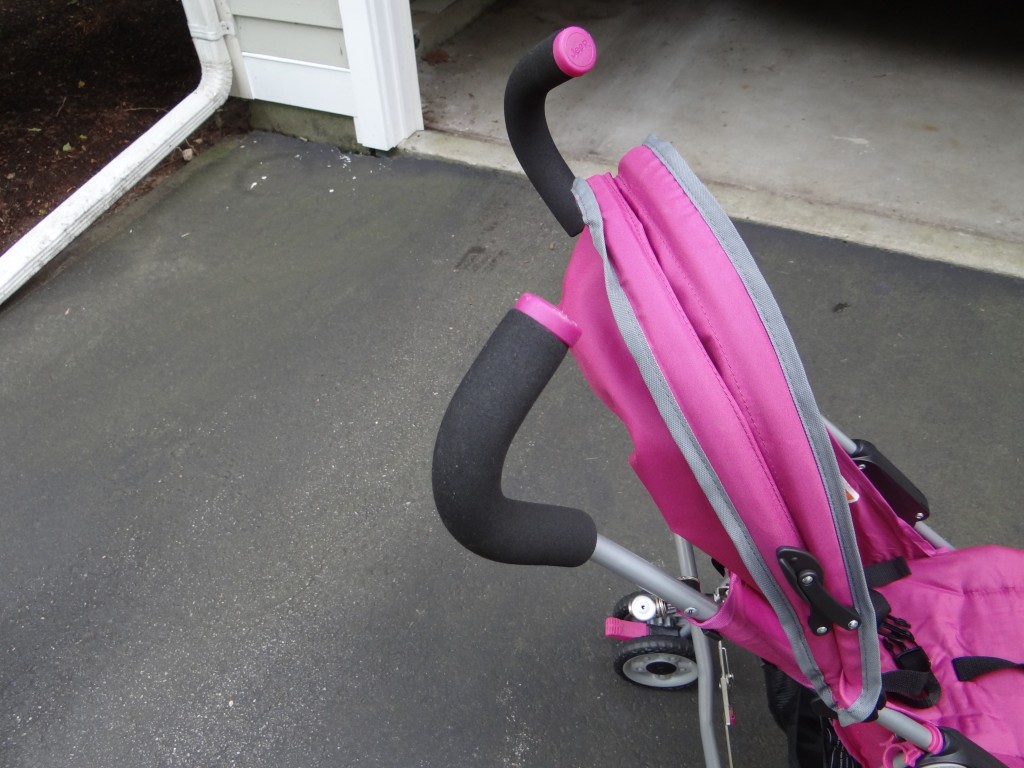 The maximum weight for this stroller is 35 pounds. Since Hayley is only 29 pounds, we will definitely get more use out of it. Then I could let Zane ride in it- hey, boys like pink too! It is JPMA certified and has a one-year manufacturer warranty.
Buy it: I LOVE the Jeep Wrangler All-Weather Reclining  Umbrella Stroller from Kolcraft. I highly suggest you checking it out for an inexpensive (costs $59.99), well-made, and all season umbrella stroller. You can buy any of their umbrella stroller here: Kolcraft.
Win it: One winner will receive a Jeep Wrangler All-Weather Reclining Umbrella Stroller. Please note colors are not guaranteed. They will try to get you what you want but it depends what they have in inventory at the time. This giveaway is run via rafflecopter. Click continue reading to see the actual  rafflecopter giveaway. The only mandatory entry is to tell me another Kolcraft product you like here: Kolcraft in the comment section proceeding this post. While the other entries are optional, I highly suggest you fill them out to increase your chances of winning. US only. Good luck!

a Rafflecopter giveaway

*I am a Kolcraft brand ambassador and received the above for review purposes. As always. all my opinions are my own and not swayed by outside sources.