Starting a business whether from the ground-up or inquiring an existing business, is something that is hard to do, especially in today's economy. One usually has to take a business loan and then go about the actual logistics of starting the business. It takes a very long time to make sure everything is done perfectly and then the costs to run a business are usually exuberant.
When my husband became an associate in his practice, they needed to completely renovate the office, set up a complex computer system, find an amazing office manager, and figure out the logistics before they could succeed. All of this requires a lot of financial backup to start!
The one thing that a lot of businesses don't think about when starting, is selecting a good phone number that would be readily available and not have to cause you additional money to buy. While I was searching for this feature, I ran across 0844 numbers. These FREE phone numbers provide ease and cost-effectiveness to business owners. With these 0844 numbers, they aim to make corporate phone service features and functionality for small businesses. The best part is when you purchase the free phone number, there is no hidden costs. I know for one, when I hear free, I  become skeptical. I think-nothing in this world, is free! With these numbers though, they are exactly that!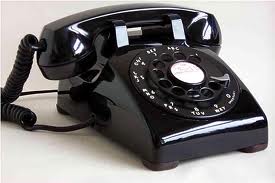 With further research, I saw by acquiring these numbers, there are no financial investment from the business needed. Along with this, there is no hidden costs, training costs, or insurance as this is already covered when you purchase the 0844 numbers.  If you need a new phone number right away, do not fear- they will have this up and ready in 24 hours. Talk about instant set up!
Having a good phone number is important because this is the usually the first step in contacting your business. I know, I have had bad lines that were very confusing to dial. Sometimes, I ended up getting the wrong number because the phone number was confusing. Why not get yourself a good number and not have to worry about this ever happening?
In today's economy, it is important to cut costs any way that is possible. Why not start off with a good and free phone number that will have your business running effectively in no time!
*This is a partnered post