Thanks to Walgreens for underwriting this post. I was paid as a member of the Clever Girls Collective, but the content is all mine. Visit http://www.discoverbeautywithin.com/
Summer is upon us…Can you feel it in the air? Whenever I feel the fresh air and warming temperatures, I have the urge to do a summer makeover. My first stop is going out and buying fabulous summer clothes and accessories. After this is done, I like to do a complete summer makeover and incorporate some of my favorite products from everyone's favorite drugstore, Walgreens. I find  that Walgreens can assist me in making my summer look fresh while being simply affordable.
The first step to make me summer ready is to get my tan on. Now, I am deathly afraid of going into tanning saloons (the UV radiation scares me immensely), so I need an alternative to get a nice glistened tan. With having blond hair, a tan always looks better on me than my ghostly appearance in the winter. My go to for getting my skin tan-ready is to purchase the Jergens Natural Glow at Walgreens. I love Jergens because you do not go from ghostly to uber-tan in 5 seconds. Rather, Jergens gradually adds a nice tan without causing you to look orange. Also, when I use Jergens, I am not streaky like other tanning products I have used in the past. It is simply the best for those looking to bronze their skin for the summer without having to expose our precious bodies to all the harmful UV rays.
Now after I get my skin looking nice and bronzed, I really don't like to apply too much makeup. I am not a huge makeup girl anyway, but in the summer with it being hot and sticky, I like to wear the bare minimum. Most of the times, I generally like to stick to a good mascara and a very simple lip gloss. For me, adding mascara is really all I need to brighten my eyes. While I am not a huge eyeliner fan, you can definitely pull off beautiful eyes with some great mascaras. My go to for a really good waterproof (it is the summer after all) mascara is Maybelline Volum' Express The Classic Mascara. For $7.99, you get a fantastic mascara that thickens up your lashes three times more than not wearing mascara.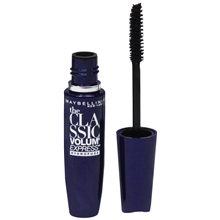 For a great lip gloss, might I recommend Maybelline Shine Sensation Lip Gloss. You might be able to tell I am a Maybelline girl at heart! This lip gloss provides a luscious shine without making your lips look overly done. I love the shine and the non-stickness of this lip gloss, as well! I actually have bought four of these lip glosses to keep them around the house and in my diaper bag for the summer months.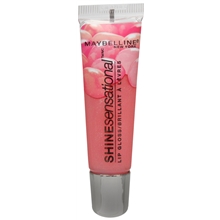 So, have you done a summer makeover yet? What is your beauty routine for the summer?