A few months back, I participated in the Champions for Kids Simple Project and I absolutely felt so unbelievably good helping out such a wonderful organization. Today, I am back, because I recently just participated in their newest June Simple Project- Post Bowls of Hope. This simple project revolves around helping fight childhood hunger and for me, this project could not be more apropro. I currently work part time as a dentist in a very poor section of Providence. My dental office is associated with a homeless shelter called Crosswords, where moms and their children are provided with meals and shelter. I, along with several other wonderful dentists, provide dental care to these children and adults year round. So, when I found out, I was going to participate in this wonderful Post Bowls of Hope campaign geared to helping children fight hunger, I naturally knew I was going to direct my efforts to helping them out.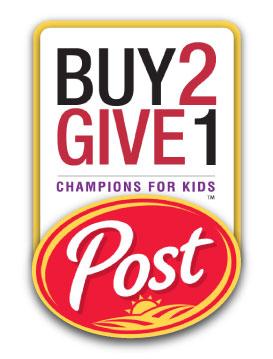 Whether you live in a city, or rural area, childhood hunger is more prevalent than you might think! While you might think of childhood hunger effecting more cities than rural areas, the national network of food banks, estimates that 48% of all clients reside in rural or suburban!
Did You Know?
When school lets out for the summer, millions of low-income children lose access to the school breakfasts, lunches and after-school snacks they receive during the regular school year.
Only 1 out of 6 children who receive free or reduced-price meals during the school year continue to receive meals during the summer months.
Low-income families with children face even more challenges during the summer when they stretch their food budget to provide additional meals for their children.
The most recent national study of food insecurity found that 5.6 million American families accessed emergency food from a food pantry at least once in 2009.
These statistics are truly devastating to me and I felt I need to do my part to help! While I am only one person, I knew that my contributions to this important cause can help children and try to make a dent in alleviating childhood hunger. For my part, I decided to have a food drive at my daughter's preschool and to have each parent bring a nutritious snack with them that I would donate to the Rhode Island homeless shelter, Crossroads. Before the drive started, I decided to purchase Post Cereal so I can make a delicious snack for the preschool kids, but also to help out in the Post Challenge for "Bowls of Hope" where you buy two boxes of your favorite post cereal and then buy one for charity, to support your local community.
Hayley and I went to Walmart one night to check out the Post Cereal selections: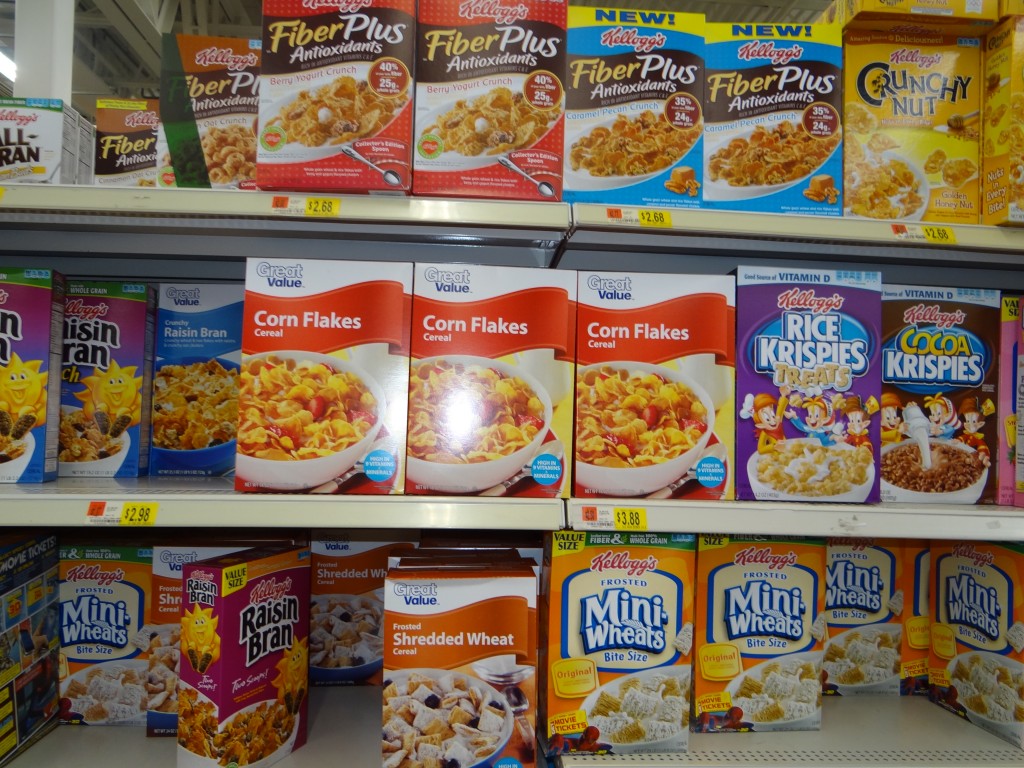 While we love all Post Cereal and ended up buying most of the various cereals they have, I knew that Hayley's favorite is Fruity Pebbles and I found a great recipe that I can use for my daughter's preschool food drive.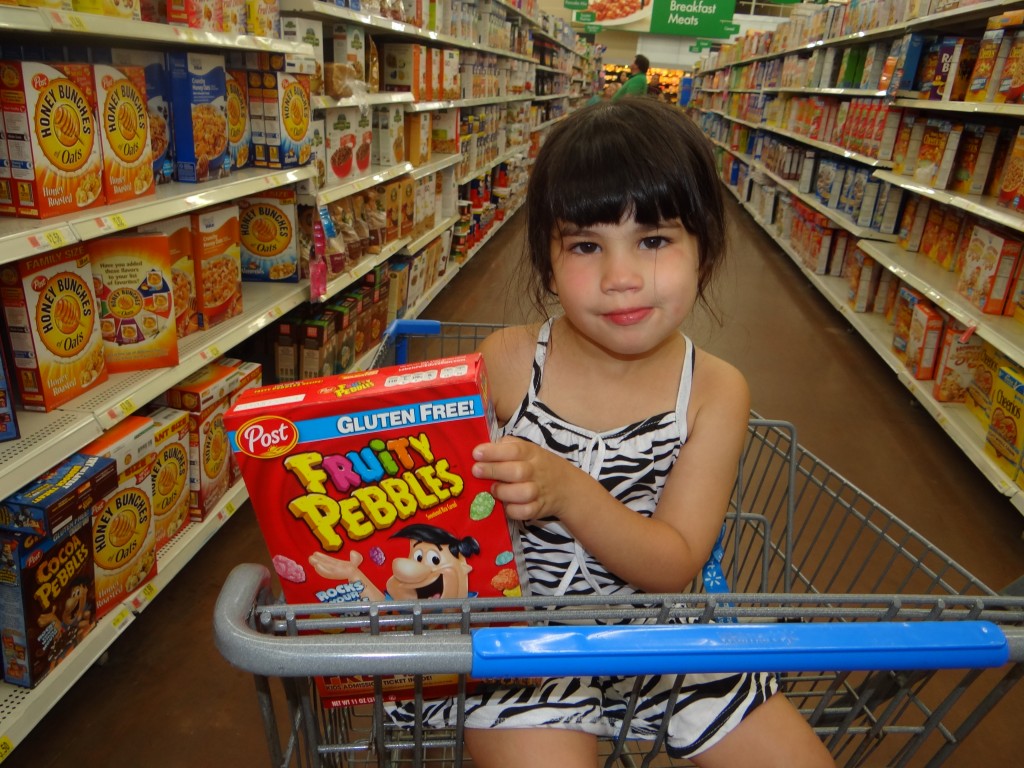 On our way home, Hayley was so excited to not only be assisting me in making special treats for her preschool class, but also excited that she was going to help the place where her Mommy works. She knows that I work with very special children in my line of work, and when I relayed to her that we would be having a food drive at her school for Mommy's work, she was so happy! I think it is very important to start children out with helping out with various charities at a young age. Even talking about it, will make a world of difference!
Hayley and I got our Fruity Pebbles recipe ready and decided to share it with you all, because it is truly delicious! I call this recipe Fruity Pebbles Treats, similar to the ever famous Rice Krispy Treats.
Ingredients: -3 Tablespoons margarine -1 package of marshmallows -8 cups of Fruity Pebbles
Directions: -Melt margarine in a large pan over low heat.- Add marshmallow and stir. Make sure marshmallows are melted completely and then add in fruity pebbles.  -Stir well -Using a spatula, put mixture into a large pan and press down- When cool, cut into squares and serve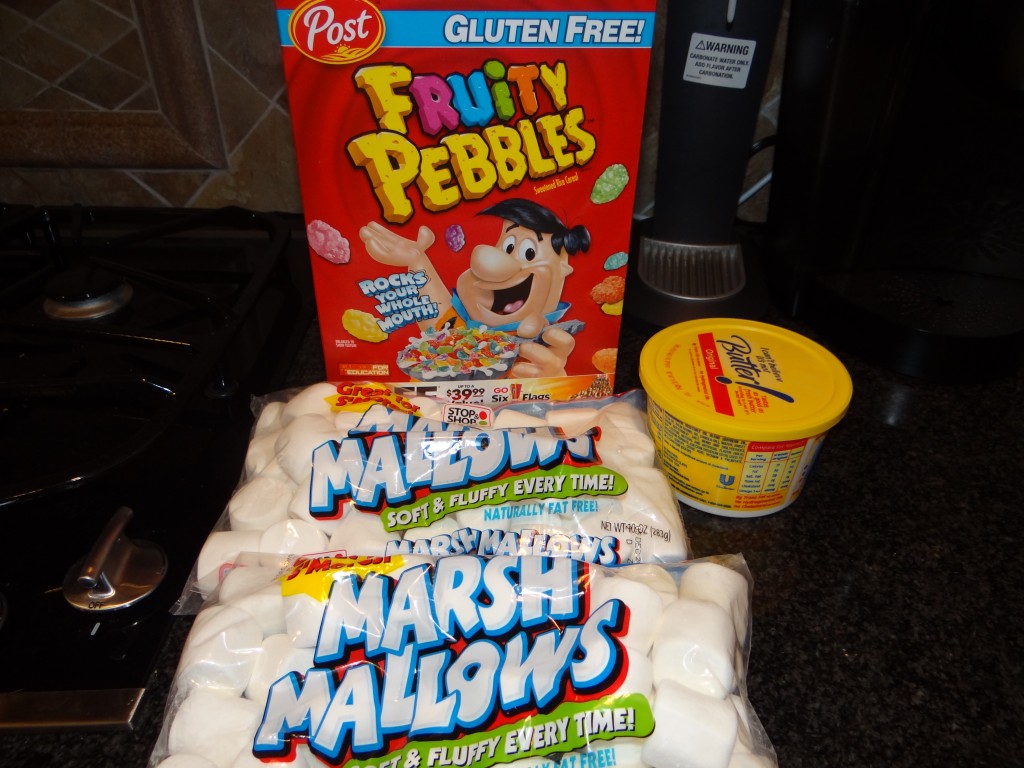 The next day, I went to drop them off at Hayley's preschool. I already in advance told the parents to make sure they bring in a canned good or Post Cereal product for our food drive.  I told them all about the project that I was participating in, and they were so excited to help not only me out, but all the children who are starving in this country!
The preschool party went so well and the kids loved my delicious Post cereal, Fruity Pebbles Treats.
We ended up getting close to 10 pounds of food and cereal that day! It was amazing what Hayley's preschool class did to help in my fight with Post to end childhood hunger.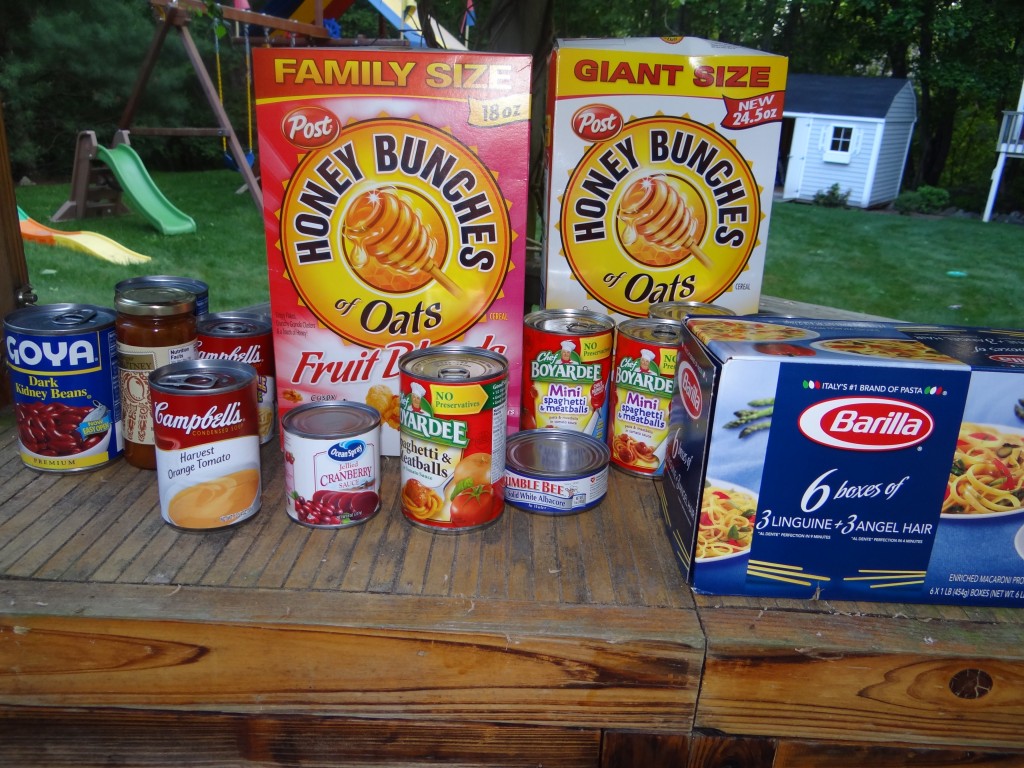 Hayley and I went the next day to Crossroads Homeless Shelter to drop off all the food donations. They were completely surprised and so appreciative. We both left Crossroads with tears in our eyes knowing that we did such a great thing to help out these kids. It also really makes me appreciate how lucky I am to be able to put food on the table. I know not everyone has this luxury.
I urge everyone to try to help with childhood hunger. If we all did something (such as doing a #PostCFK Bowls food drive), imagine what we could accomplish. To learn more about my quest in arranging my food drive, check out my google plus story. You can also check out Post on their Post Twitter and Facebook page, as well as Champion for Kids on their Champion for Kids Twitter and Facebook page.
*I am a member of the Collective Bias™ Social Fabric® Community.  This shop has been compensated as part of a social shopper insights study for Collective Bias™. #CBias #SocialFabric" As always, all my opinions are my own and not swayed by outside sources.