When I first got asked to review the Clipa, I thought to myself- this really is an ingenious idea and a product I know my readers would like to learn about. The Clipa is an instant handbag hanger that doubles as a very cute bracelet. I know for one, when I am in my car- I absolutely have no idea where to put my huge diaper bag. I bought a Coach diaper bag and I will be damned if I place it on my floor of my car. Conversaly, when I have a full house in the car, there is no where to put my bag. With the Clipa, I can attach it to my car's headrest and then place my bag right through the clip.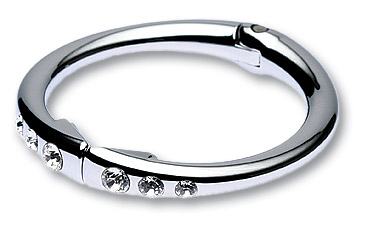 A Clipa handbag hanger is an easy way to keep your purse clean and close. Its universal round shape fits on straps, so its instantly available to hang or hook your bag off the floor. If you decide to clip it your car's headrest, it will not budge; even if you have to hit the breaks!  Imagine, as well, you are in a dirty bathroom and there is no place to put your bag. With the clipa, simply attach it the door knob and voila, you can put your bag right through that. Clipa is always ready to go. It works just about anyplace including tables, edges, ledges, rails, and openings.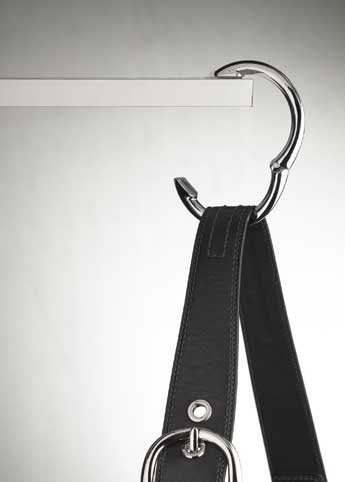 The best part is the Clipa will hold 45 lbs and is extremely durable. It will last for 10 years of daily use. It is also so easy to find wherever you go. I am not sure if the Clipa is meant to double as a bracelet, but for me, wearing the Clipa, helps me not lose it. If I threw my Clipa in my diaper bag, I fear that it will get lost in the never ending bag.
I received the Clipa in silver with Swarovski crystals, as well as, the gold Clipa. They look so cute as bracelets that my friends didn't even know what the Clipa had another purpose. When we went to playgroup and I took it off my wrist and put it around the edge of my friends table, she asked, "Why are you doing that". When I told her, I was going to use it as a a place to hold my diaper bag, she was so impressed!
The Clipa is truly a fantastic new product on the market. Each Clipa ranges from $19.99 to $39.99, which is actually quite reasonable. For more information on the Clipa products, check out their website: Clipa
*Thanks to Clipa for providing me several products for review purposes. As always, all my opinions are my own and not swayed by outside sources.