Banana Republic has been one of my favorite clothes stores since I was in High School. I can't pass a Banana Republic without going in. However, I had no idea that Banana Republic had a line of perfumes- did you? When I had the chance to review the new Banana Republic Wildbloom Vert Perfume, I jumped at the chance. Being a huge perfume addict, I never tried the Banana Republic brand, and I was eager to add this perfume to my repertoire.
The Banana Republic Wildbloom Vet is the brand new fragrance of 2012 from the Banana Republic women collection of perfumes. It is a spin-off  of the 2011 Wildbloom that is ever so popular. They made this new perfume more  fresh and lively for those woman who enjoy relaxing in the outdoors. Don't worry you don't need to be an outdoors and natural girl to truly enjoy this perfume, though. I will admit that I am not the outdoors type, but I LOVE this perfume!  The main smells of this perfume are woody, fruity,  and floral.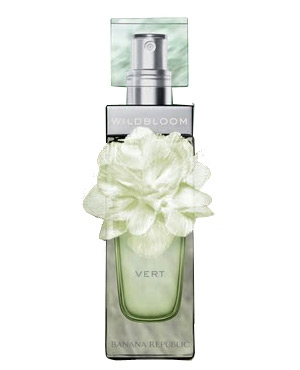 The perfume has green tones of violet leaf coupled with fruity aromas of pears and peaches.The perfume was developed by Ilias Ermenidis of Firmenich, who lived and breathed lively green fragrances. He developed this new line to excite women nationwide.
As  I said before, I am a huge fan of this Banana Republic Wildbloom Vert Perfume. The smell is fragrant, while not being too poignant, so everyone doesn't realize you are wearing perfume. It has a nice, soft and fresh smell. I give this perfume an A! To purchase the Banana Republic Wilbloom Vert Eau de Parfum, please check out the Banana Republic website here: Banana Republic.
*Thanks to the PR firm for supplying me a sample of the Banana Republic Wildbloom Vert Perfume. As always, all my opinions are my own and not swayed by outside sources.