How many times have your kids made a mess of their expensive carseats? How many times did they have that unexpected sickness all over their carseat? As parents, we are all too familiar with this happening and making a mess of their very pricey carseats.

Luckily, there is a new product on the market called the S.A.F.E.R Child Car Seat Cover. The S.A.F.E.R. Child Car Seat Cover was invented by Allen Friedland, M.D., F.A.C.P., F.A.A.P., and his wife Stacey Friedland, M.S.S.W., to create a better way to clean their children's car seat covers while keeping their kids safe. After seeing the mess that food, dirt, germs does to the car seat, they invented this perfect solution.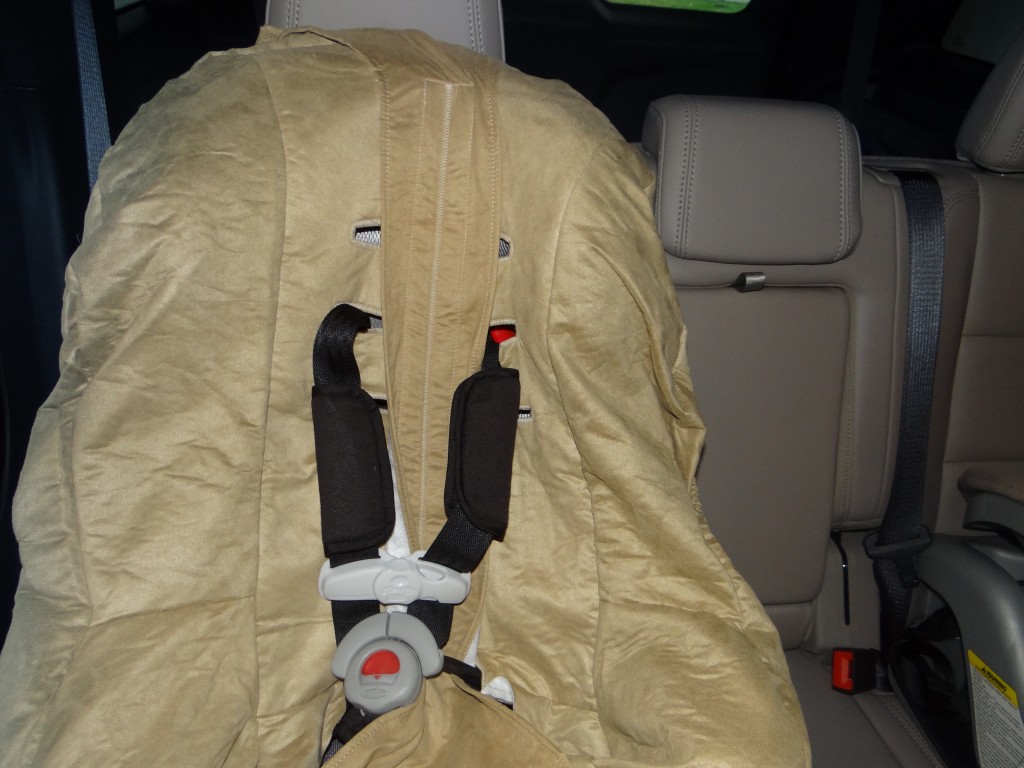 I know for me, I am guilty of not washing my car seat. The cover is just way to big and arduous to take off. In order to wash it, I have to take off the whole car seat from my vehicle.  I always feel bad when I see the car seat is filthy and I am too lazy to take out the car seat and wash it. Luckily, for me, I received the S.A.F.E.R Child Car Seat Cover and I love it. I can completely eliminate my car seat cover frustrations and wash away my worries about my child sitting in a dirty car seat.
It is so incredibly easy to use. It has a specifically designed release elements that are designed so I can simply take off the cover and wash. No need to take the whole car seat out of my car. It makes removal, cleaning, and replacing easier than ever. It is also compatible with many child car seats, including those with three pairs of shoulder slot openings. It matches up to the top three slots of a four slot seat. This S.A.F.E.R. Child Car Seat Cover is not a replacement for a properly installed child car seat.
I love supporting such a wonderful product, especially with the fact that it is invented by a mom. She knew a wonderful product would succeed and ran with the idea. I love this product. It is so easy to use. I don't feel guilty now about not having the car seat  not washed for months at a time. I simply remove the child car seat cover and voila.. everything smells and looks great again!
Buy it: You can buy the S.A.F.E.R. Child Car Seat Cover here: Safer Child Products for $49.99. You can also check out their Facebook page at Safer Child Products.
Win it: 1 winner will receive the S.A.F.E.R. Child Car Seat Cover as well as 1 Parking Pal Magnet, 1 Gripsterz, 1 Snifflebuddies, 1 Set of Kissaboo. This giveaway is run with several awesome bloggers. There is no comment section for this giveaway- only the rafflecopter. Click continue reading to see the actual giveaway and GOOD LUCK! 

a Rafflecopter giveaway
*Thank you to Mompact.com and S.A.F.E.R Child Car Seat for providing me with this product.  All opinions are my own and not swayed by outside sources.