Easter is next week! That means celebrations with Easter baskets, yummy foods, family, friends, and my ultimate favorite tradition- Easter egg dying with my kids. Do you all love dying Easter eggs as much as I do? Is it a tradition in your family to dye Easter eggs? I know as a kid, I loved using the PAAS Easter Egg kits and I am glad to be passing the tradition on to my kids.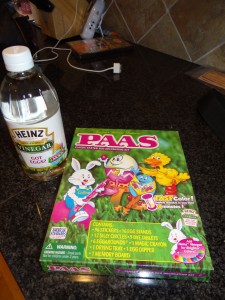 We usually end up going through a couple of kits of the PAAS Classic Easter Egg Decorating Kits. This year the PAAS Easter egg kits gotten even better with the  eight new decorating kits to help dress up those baskets, including this Go Wild kit, with trendy animal print patterns, and 3D Eggsplosion that allow you to view your designs in 3D! Hayley ends up dying her eggs one day and then has this relentless urge to keep doing it over and over. So we end up  dying eggs throughout the month leading up to Easter. You know with kids- one time is never enough!  So, we just buy a handful of PAAS Egg kits and have lots of fun for the whole month!  I then take her  finished Easter eggs and put it in her Easter basket, so she could show off all her awesome creations on Easter. Of course, since Zane is too young to dye his eggs, Hayley takes it on herself to dye eggs especially for him. What a good big sister she is!
I have been dying Easter eggs for a long time now and I usually end up boiling the eggs and mixing the egg dye with water to make all the wonderful colors. I really had no idea that using Heinz Vinegar  would make such a difference in making our eggs look brighter  and even more spectacular! Have you used Heinz Vinegar to dye your eggs? If not, this year try it out with the PAAS Easter Egg Decorating Kit! You will love it!
So, our first step was boiling the eggs and letting them cool. After this we opened up the PAAS Easter egg kit which is complete with 96 stickers, 16 egg stands, 12 silly circles, 9 dye tablets. 6 eggarounds, 1 magic crayon, 1 drying tray, 1 egg dripper, and 1 memory board. We wanted the ultra-vibrant colors so we added a tablet with 3 tablespoons of Heinz Distilled White Vinegar to the PAAS Color Cup, or bowls.  Look at the great colors we got: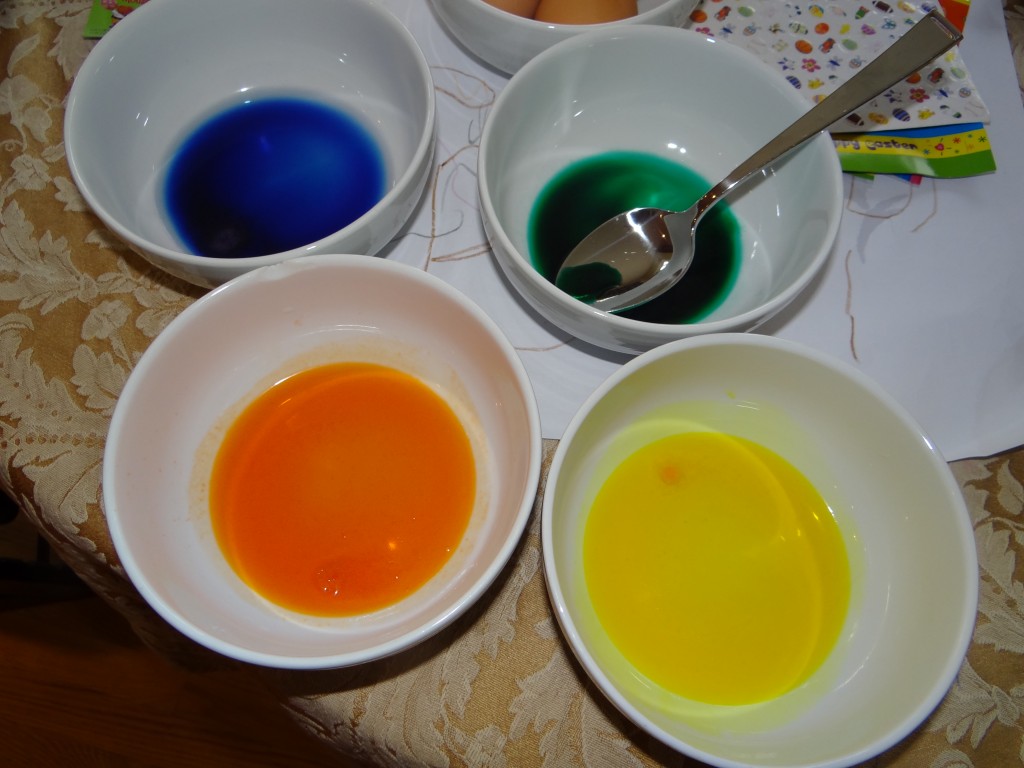 She then picked out her stickers and started decorating away. She was so excited decorating the eggs herself this year. In the past, I had to help her a lot because she was too young. This year, she got it and LOVED it! She also wanted to use the Magic Crayon included  in the kit, to create a design before we dyed one of eggs.  She loved that after she colored the egg, her design was actually on  the egg. To a three year old girl, this is magic.  The whole process of dying eggs left my kid gitty with excitement!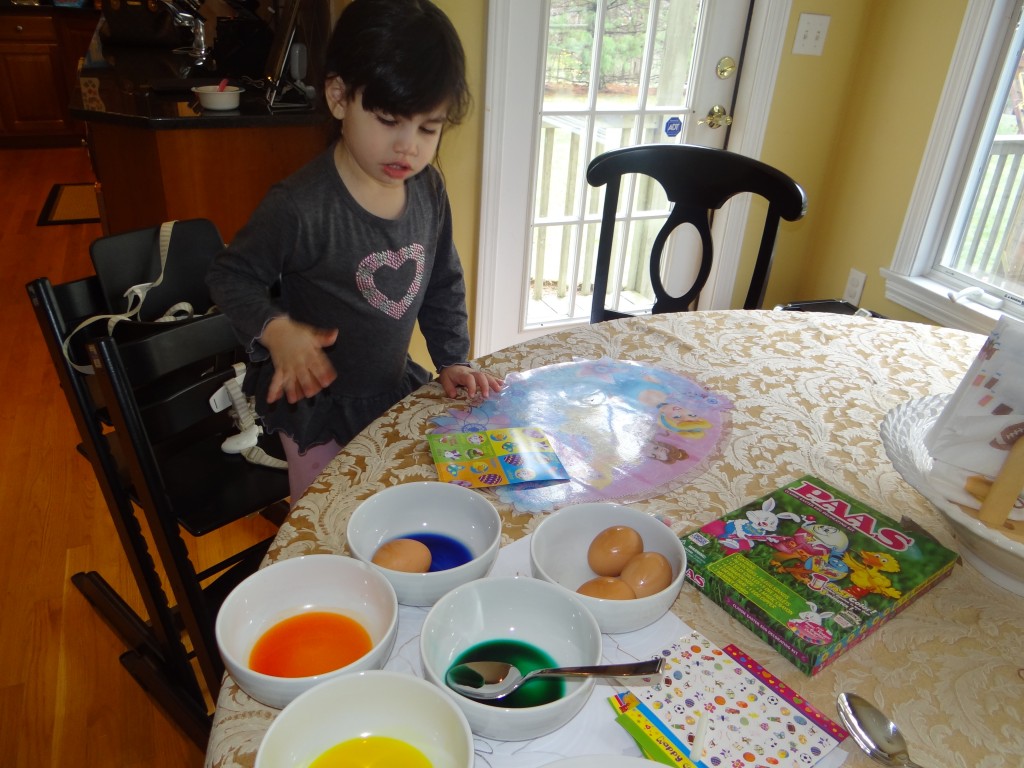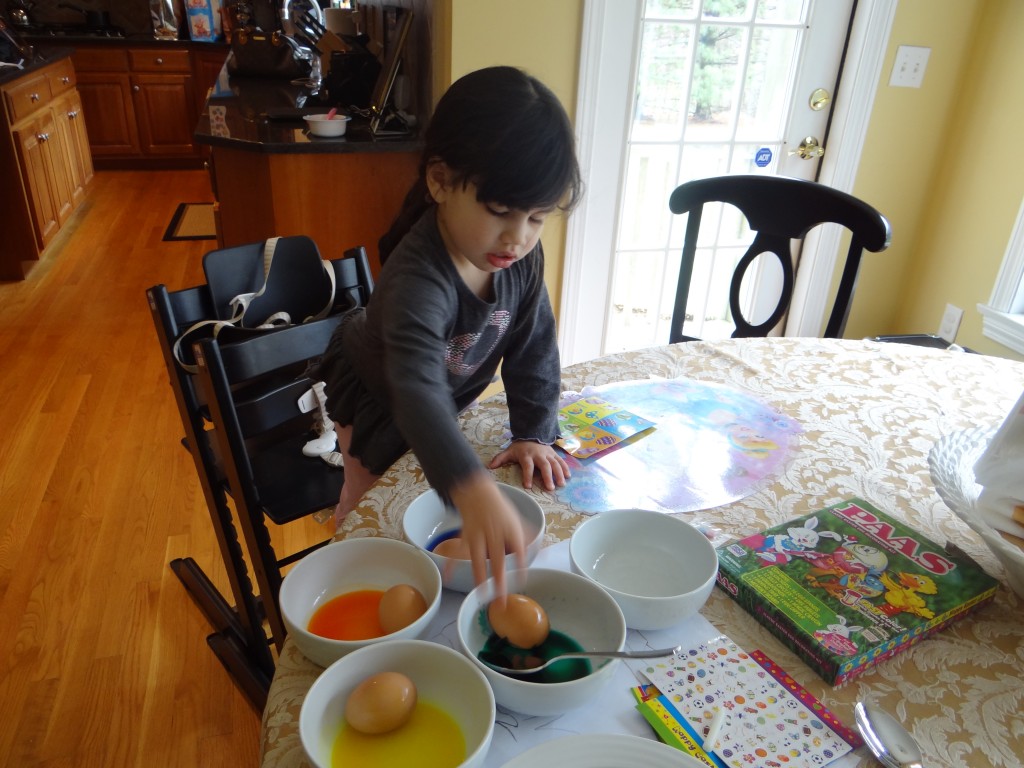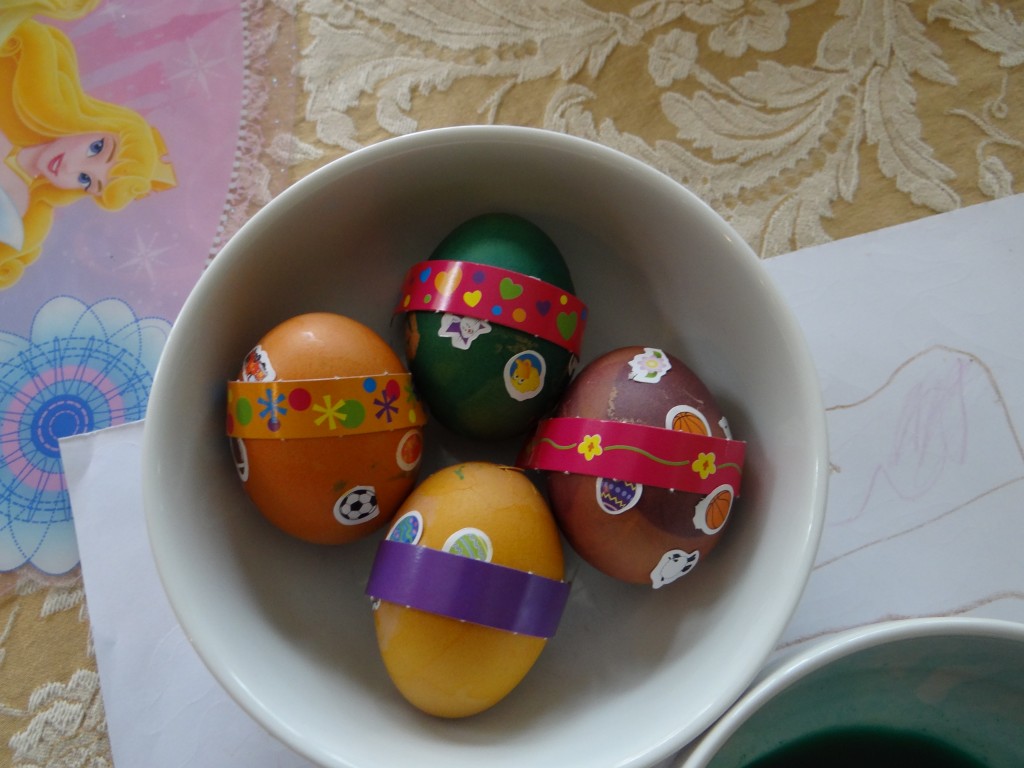 We did have a lot of fun dying our egg kits. Did you also know that you can dye eggs virtually and Heinz & PAAS will donate $1 (up to $25,000) to the Make-A-Wish Foundation for every egg virtual dyed and shared with a friend.  It is so simple and fun to do! All you have to do is download the free  PAAS/Heinz Egg Decorator .  You then pick your color of the egg you want to dye and it will virtually do it for you. You can  pick if you want the egg brighter and continue on to decorate decorate your own egg. Choose a virtual stand to display it on and voila, you are done!  Share it by email and tell your friend on Facebook. It is that simple and you will help contribute to the wonderful organization, Make-A-Wish Foundation.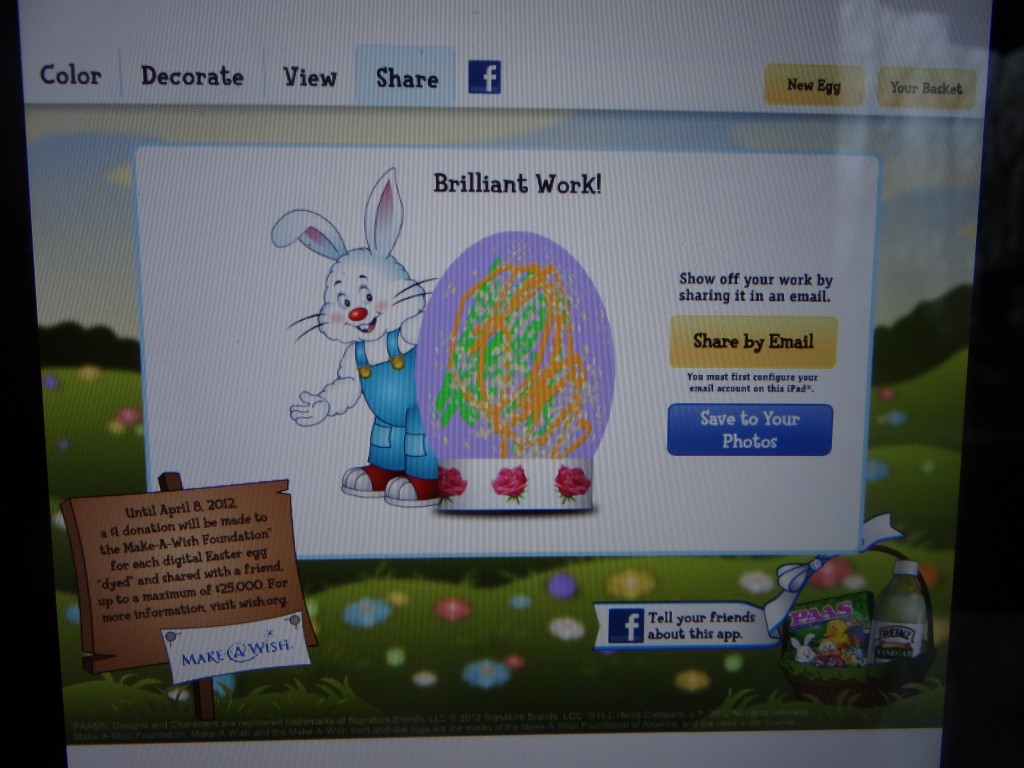 Be sure to pick up some PAAS Classic Easter Egg Decorating Kits with the added fun of using Heinz Vinegar.
PAAS egg decorating kits can be found at most major grocery, drug and mass market stores.
Heinz Vinegar can be found at retailers nationwide.
Also check out the virtual PAAS/Heinz decorator. Your kids will have fun for hours! Happy Easter!
*I wrote this review while participating in a blog tour campaign by Mom Central Consulting on behalf of Heinz and PAAS and received a Heinz Vinegar bottle, a PAAS Egg Dyeing Kit, and a promotional item to thank me for taking the time to participate.