Okay everyone.. I found the absolute cutest kids pajamas EVER! Recently I found out about Smart Dreams where you combine education, fun, and comfort all wrapped up in one bundle! Smart Dreams provides simply adorable pajamas where bedtime dreams are transformed into an innovative, educational adventure. The pajamas showcase vibrant patterns that come with their own flash cards to mimic the designs.
When we received the pajamas, I had Tay Tay try them on. She usually complains a lot about fabric but she said these are some of the most comfortable pajamas on the market and SO SOFT! Her exact words. These pajamas are made to last and are made of GOTS certified organic cotton! It is clean and safe for your child's skin! This is great for kids with eczema like my kids. They are incredible with washing and continue to hold its shape even after many, many uses. I am certain you can pass these downs to siblings as well.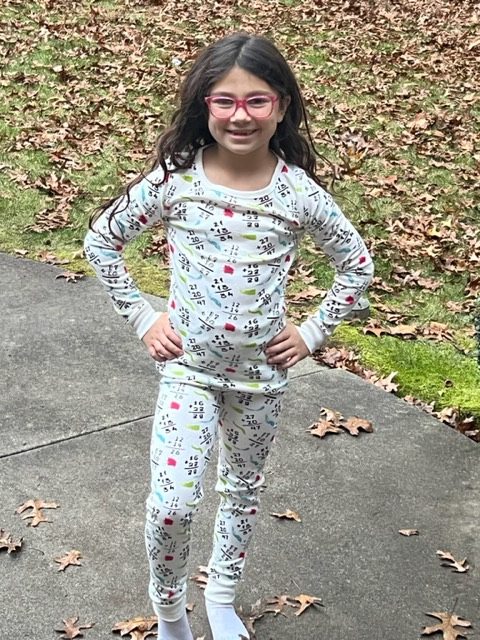 What is the best about these pajamas is they feature educational prints specifically designed for your child's age. Some of the designs include animal alphabet, fruit and math, money, stars, and so much more. Seriousy ADORABLE for the young age and they learn something too! With each purchase of the pajamas, your child will get a fun flash card set that is coordinated back to the pajamas. The flash cards include fact cards and fun cards.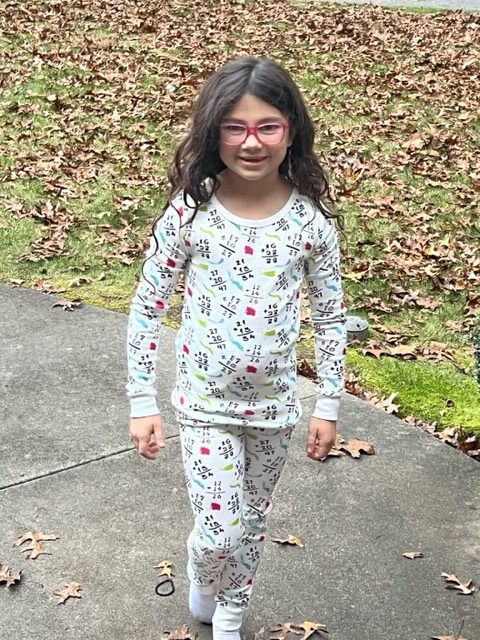 At Smart Dreams they put thought to detail of every single pajama set. They consulted with teachers while designing each and every pajama set. They also reviewed every concept with a panel of kids – for print and concept approval of course! Smart Dreams also has a mascot and best friend, Cooper – he is a cute dog that accompanies your child through the enchanting world of bedtime learning. The uplifting  "Cooper" cards are also fun to collect!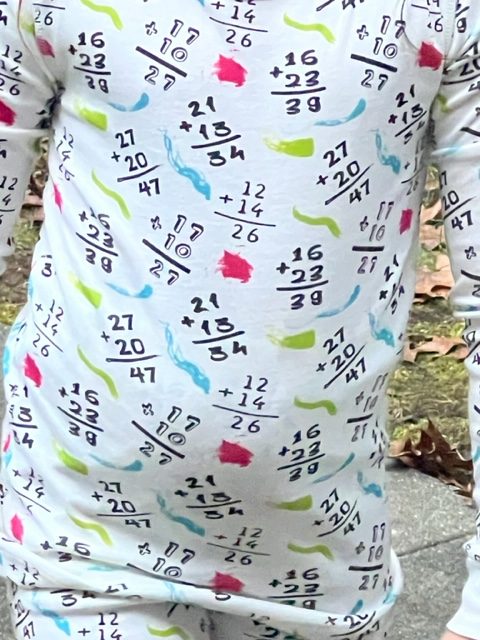 I am a HUGE fan of these pajamas for so many reasons! Of course comfort is #1 to my kids but I love that they can learn something and have the most adorable designs on each set. To learn more about Smart Dreams pajamas click here: Smart Dreams. Enjoy! They would make great holiday gifts!
GIVEAWAY:
Three winners will each receive a pair of Smart Dreams pajamas. This giveaway is run via rafflecopter so click read more to see the actual giveaway. The only mandatory entry is to visit Smart Dreams and tell me which design you like the best. While the other entries are optional, I highy suggest filling it out to increase your chances of winning. US only. Good luck!
*This is a partnered post. All opinions are my own and not swayed by outside sources.*