Shielding Little Ones: Common Child Infections, Prevention, and Treatment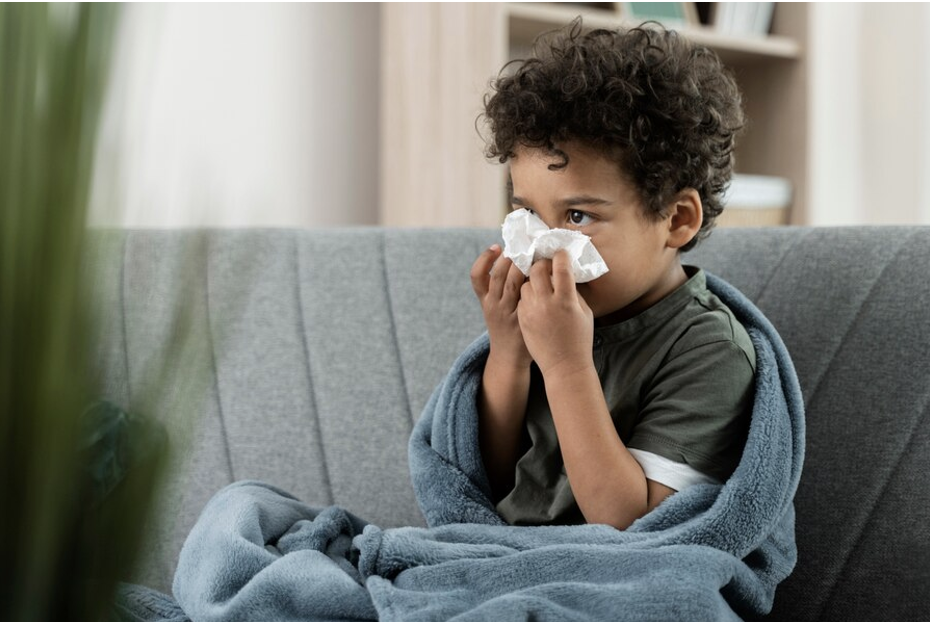 When it comes to the health and well-being of our children, it is natural for parents and caregivers to want to do everything in their power to protect them. Childhood is a crucial time for development and growth, and infections can sometimes throw a wrench in the works.
In this article, we'll take a closer look at some of the most common infections that affect children, as well as ways to prevent and treat them.
Common Childhood Infections
There are several types of infections that are commonly seen in children. These include:
Respiratory Infections: These are infections that affect the lungs and respiratory system, such as the common cold, influenza, and pneumonia. Symptoms can include coughing, sneezing, congestion, and fever. Typically, these infections are transmitted via airborne particles when a person carrying the infection sneezes or coughs.
Gastrointestinal Infections: These include infections that affect the stomach and intestines, such as gastroenteritis. Symptoms can include vomiting, diarrhea, and stomach cramps. These infections are typically spread through contaminated food or water, or by coming into contact with an infected person.
Ear Infections: These are very common in young children and can be caused by bacteria or viruses. Symptoms can include ear pain, fever, and trouble hearing. Ear infections can sometimes clear up on their own, but in some cases, antibiotics may be needed.
Eye Infections: Infections such as conjunctivitis, commonly known as pink eye, can be caused by bacteria or viruses. Symptoms can include redness, itching, and discharge from the eye. In some cases, antibiotics for eye infection may be necessary to clear up the infection.
Skin Infections: These include infections such as impetigo and cellulitis. Symptoms can include redness, swelling, and pain at the site of infection. Skin infections are typically caused by bacteria and can be spread through contact with an infected person or contaminated surface.
Prevention
Prevention is key when it comes to protecting children from infections. Here are some tips to help keep your child healthy:
Handwashing: Encourage your child to wash their hands regularly with soap and water, especially after using the bathroom, before eating, and after playing outside. Handwashing is one of the most effective ways to prevent the spread of infection.
Vaccination: Make sure your child is up to date on all of their vaccinations, as this is one of the most effective ways to prevent serious infections. Vaccines help to boost the immune system and provide protection against specific diseases.
Healthy Lifestyle: Ensure that your child is eating a balanced diet, getting regular exercise, and getting enough sleep. A healthy lifestyle can help boost their immune system and make them less susceptible to infections.
Avoiding Sick People: If someone in your household or your child's daycare is sick, try to keep your child away from them as much as possible to prevent the spread of infection. This is especially important during the cold and flu season.
Proper Hygiene: Teach your child the importance of proper hygiene, such as covering their mouth and nose when coughing or sneezing, and not sharing drinks or utensils with others. These habits can help prevent the spread of germs.
Treatment
If your child does happen to get sick, there are several things you can do to help them recover quickly:
Rest: Make sure your child is getting plenty of rest, as this is crucial for their recovery. Rest helps to boost the immune system and gives the body the energy it needs to fight off infection.
Hydration: Keep your child well-hydrated by offering them plenty of fluids, such as water, herbal teas, and soups. Proper hydration helps to flush out toxins and can help to reduce fever.
Nutrition: Provide your child with nutritious foods that will help boost their immune system and aid in their recovery. Foods rich in vitamins and minerals, such as fruits and vegetables, can help to strengthen the immune system.
Medication: If your child has a bacterial infection, their doctor may prescribe antibiotics. It is important to follow the doctor's instructions and complete the full course of antibiotics to ensure that the infection is fully cleared. Never give your child antibiotics that were not prescribed for them, as this can lead to antibiotic resistance.
Comfort Measures: If your child is in pain or has a fever, you can offer them comfort measures such as a warm bath, a cold compress, or over-the-counter pain relievers (as recommended by your doctor).
In conclusion, while infections are a common part of childhood, there are many steps that parents and caregivers can take to prevent and treat them. By teaching children the importance of handwashing, keeping up with vaccinations, and leading a healthy lifestyle, we can help protect them from many common infections. If your child does get sick, it is important to provide them with the rest, hydration, nutrition, and medication they need to recover quickly and get back to their normal, healthy selves.
Remember to always consult with your child's doctor if you have any concerns about their health, as they will be able to provide you with the most accurate and up-to-date information.
*This is a partnered post. All opinions are my own and not swayed by outside sources.*