The holidays are quickly approaching. I can't believe tomorrow is Halloween, in 3 more weeks is Thankgiving, and then a month after that is Christmas! Time really flies! To get ready for the holiday season, be sure to check out these Mini Pretzel Twists Grinch Hearts.  If you have a Grinch fan in your life, these mini prezel twists will certainly bring joy to the holiday season. They are easy to make and you can freeze them if you want them to last all holiday season!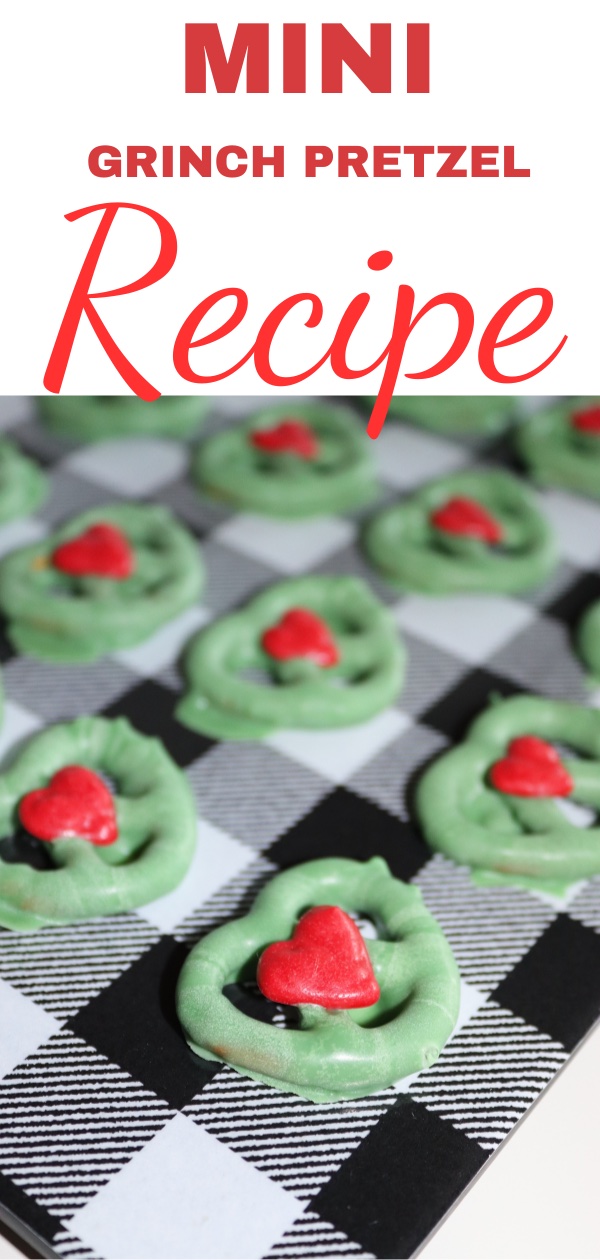 INGREDIENTS FOR MINI PRETZEL TWISTS GRINCH HEARTS:
Mini Pretzel Twists

Red Melting Chocolate

Green Melting Chocolate

Pastry Bag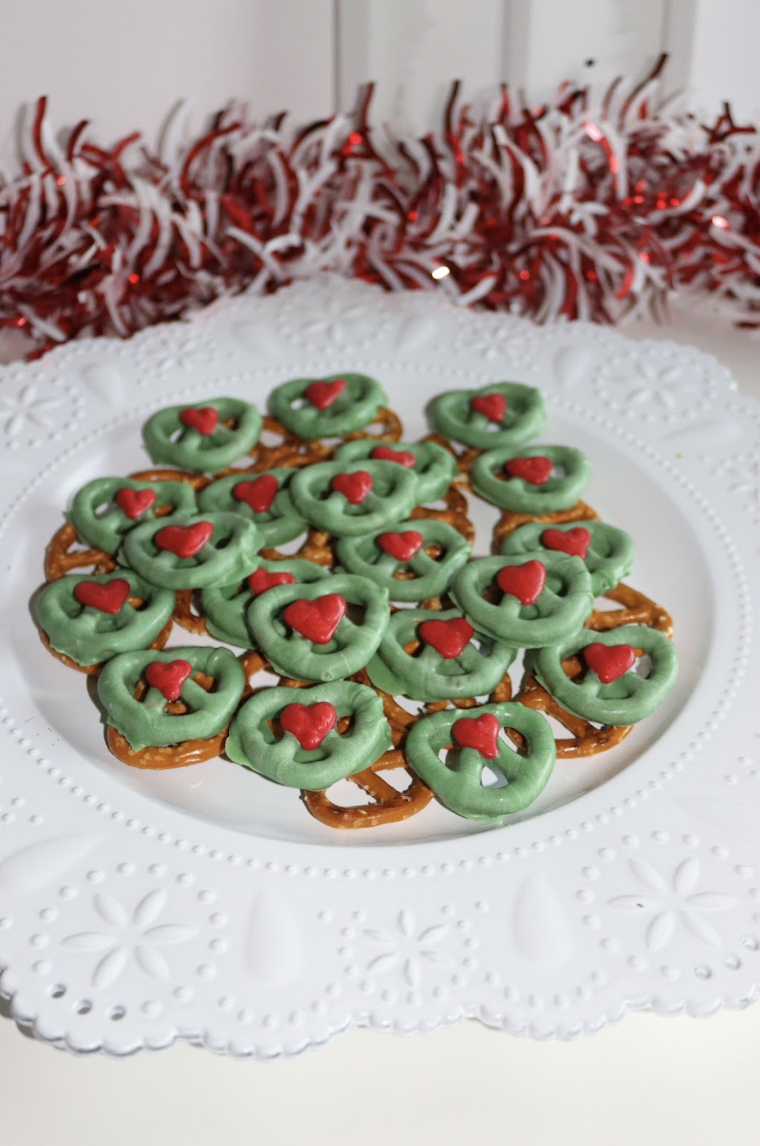 DIRECTIONS FOR MINI PRETZEL TWISTS GRINCH HEARTS:
Line baking sheet with parchment paper. In microwave safe bowl, place red melting chocolate. Melt in 30 second increments, stirring after each. Once melted, spoon into pastry bag and cut off small tip. Pipe hearts in various sizes onto lined baking sheet. Let dry. 

Next place green melting chocolate into microwave safe bowl, melting in 30 second increments, stirring after each. 

Once melted completely coat mini pretzel twists and remove from chocolate with fork shaking and scraping off any extra chocolate. Place on parchment lined baking sheet and place a chocolate heart in the center. 

Continue for however many you would like and let dry. Enjoy!
I hope you love these holiday treats. We love making the Mini Pretzel Twists with a fun Grinch theme. Put on the Grinch movie, get in the holiday spirit, and enjoy these delicious treats today!