This weekend I watched The Wedding Pact 2: The Baby Pact. This movie stars Haylie Duff ("7th Heaven", Napoleon Dynamite) as a newly widowed and pregnant Elizabeth whose path to motherhood takes unexpected and dramatic twists.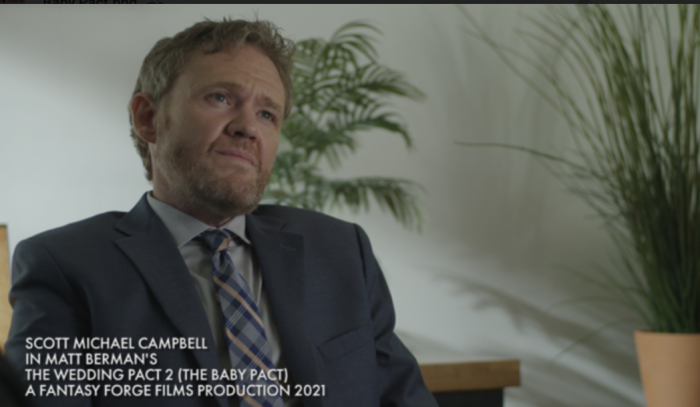 The Wedding Pact 2: The Baby Pact is now available on major streaming and cable platforms from Freestyle Digital Media, including iTunes, Amazon Prime Video, DirecTV, Dish, iNDEMAND, Vudu and FandangoNOW.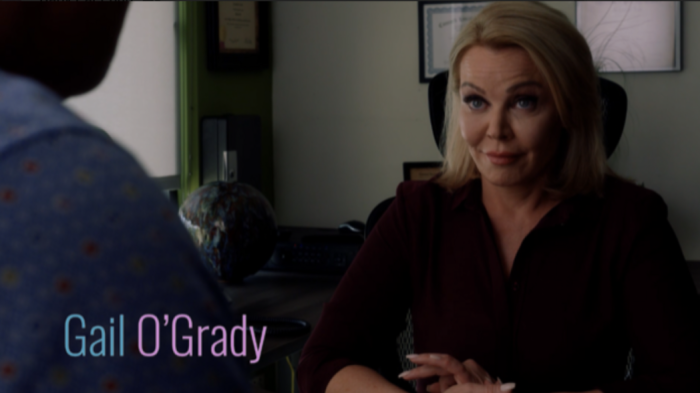 Writer/director Matt Berman (Hollywood & Wine) and Duff reunite for the second chapter in The Wedding Pact story, joined by Connor Trinneer ("Star Trek: Enterprise"), Quinton Aaron (The Blind Side), Gail O'Grady ("American Dreams"), Heather McComb ("Ray Donovan"), Chase Masterson ("Star Trek: Deep Space Nine"), Scott Michael Campbell (Brokeback Mountain) and Richard Riehle (Casino, The Man from Earth). Damian C. King, Jack Serino and Susan Duff produced. Michael Gouloff served as executive producer.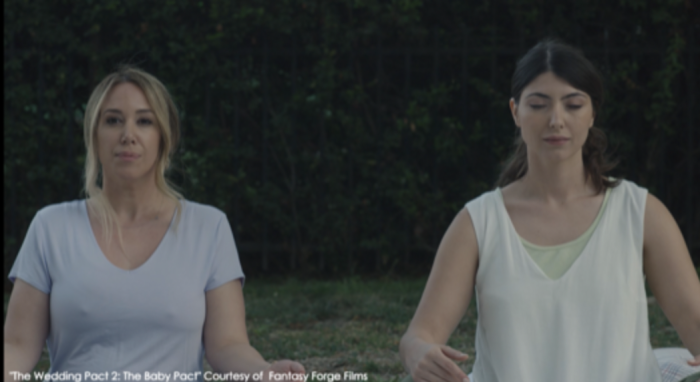 Synopsis:
Three years after Mitch and Elizabeth were married, Mitch suddenly passes away leaving a pregnant Elizabeth in need of a fresh start. She decides to move back to her hometown of Fort Wayne, Indiana. Soon after, Elizabeth runs into an old friend, Joe Morris, at a flower shop he owns. Needing a job, Joe hires her on the spot. One day at work, Jennifer Becker, Mitch's mother, arrives and informs Elizabeth of something unpleasant. Jennifer received a letter in his name, pleading that if anything ever happened to him, that she not let Elizabeth raise the child. He did not think she would be a suitable parent. So, Jennifer informs Elizabeth she is taking her to court to be granted full custody. Hearing about her legal troubles, Kevin Pyle, an attorney and brother to the plaintiff's attorney representing Jennifer, agrees to help. With tensions and tempers running high, the situation calls into question what the meaning of family is really about. So she might have to confront her past to save her future.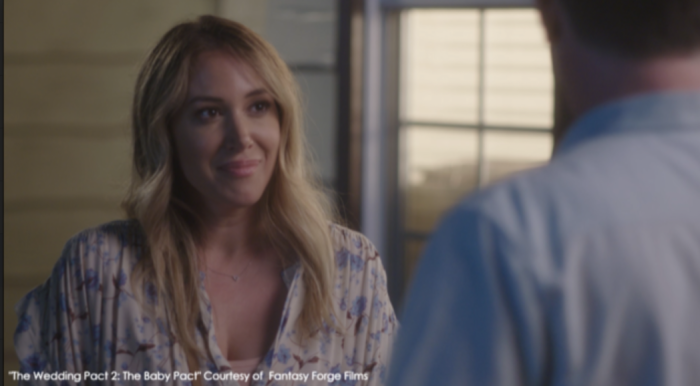 My thoughts:
This movie was a really quick watch that was very enjoyable! 8 years after the first movie came out, this sequel definitely lived up to the hype. The story line revolved around Elizabeth and Mitch who made a pact that if they did not marry, after 10 years they would get together and get married. However, soon after, Elizabeth becomes pregnant, Mitch dies, and the story takes a bit of a dark turn. Mitch's mother presents Elizabeth with a letter that when the baby is born, Mitch wanted the mother to take full custody. Kevin agrees to take on the case and it ends in a court room drama that is the main focus of the story. At the end, without giving too much away, there is joy, love, and an adorable baby.
This comedy drama movie does quite well as a standalone movie. It is very entertaining and the cast is quite superb. One of my favorites, although quite quirky, was Judge Anthony Steel and his puppet who he uses on the stand during interrogation. Haylie Duff does a superb job as Elizabeth in this complex character.
I give The Wedding Pact 2 8/10 stars as a fun, lighthearted drama/comedy that everyone will enjoy!
HOW TO WATCH The Wedding Pact 2: The Baby Pact: