A few weeks back I told you all about the Polynesian Village, Contemporary, Wilderness Lodge, Art of Animation, Old Key West, and the Riviera Resort. Our last three hotels on our fabulous resort and food tour was to Fort Wilderness, All Star Music, and Coronado Springs.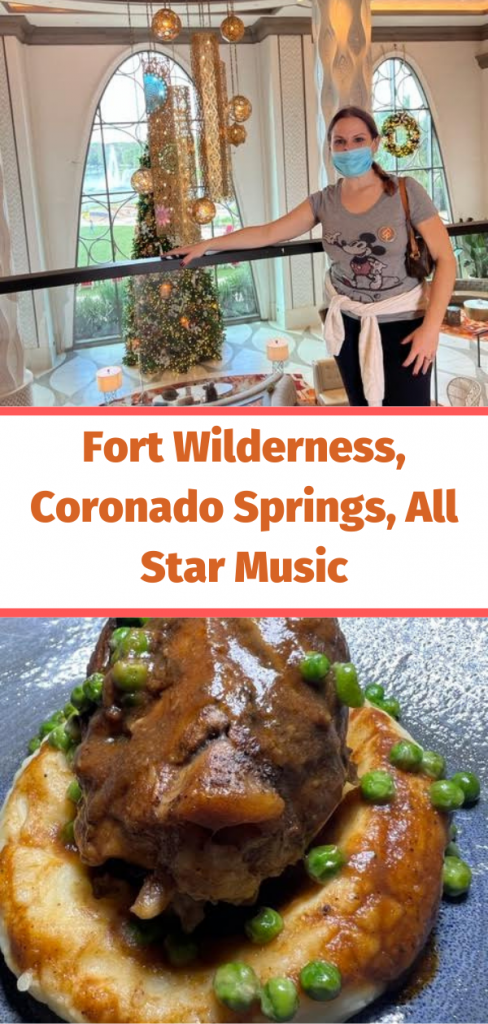 Fort Wilderness:
Our first visit of the day was to Fort Wilderness. I absolutely loved this destination resort as it is essentially one big campground with tons in between. You can rent a golf court to go around this beautiful property that opened in 1971. They mimic Frontierland in their decor and feature 800 sites with 400 cabins spanning over 750 acres. When you are at Fort Wilderness, you can rent a cabin which features a full kitchen and sleeps 6. There are 7 cabin loops on property.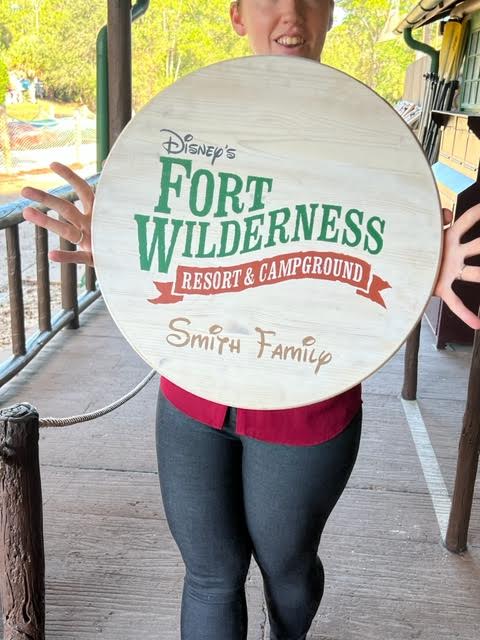 You can also bring your own tent or rent one at the 20 different campsites on property. Be sure to do this early because some guests stay a lot time and it might be hard to get a campground. They also have a huge park for RVs available but again rent early. Some of the recreational activities on site include the meadow recreation sites with the main pool. There are also tennis courts, arcade, basketball, shuffleboard, tether courts,  archery up to 5 days a week, and 4 different playgrounds. Nightly movies and campfires are a big pastime here as well as the gem mining activity where you can purchase bags of rocks and mine through them. Wine and wood carving is another fun event happening weekly. One source of entertainment that is currently closed but they hope to open soon is the Hoop-Dee-Doo Musical Review.  Also on property is the horse farm  as they have 900+ horses since Walt Disney loved horses. We went to look at the horses and they were simply gorgeous.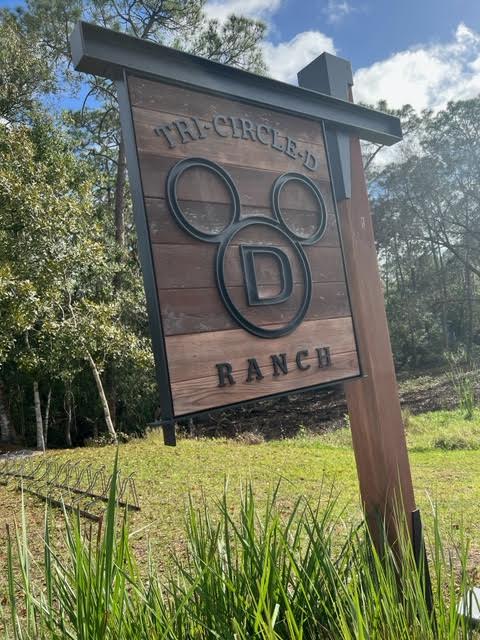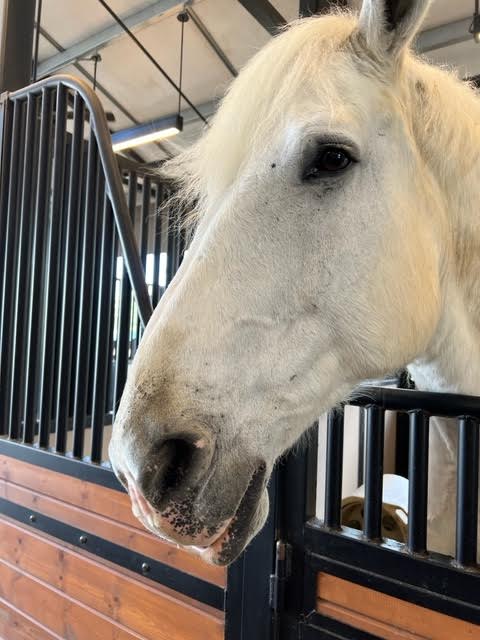 In terms of eating they have P+J Southern Takeout, Crockett's Tavern, Meadow Snack Bar, The Chuck Wagon, and Trail's End Restaurant. We ate lunch (currently not serving lunch but they opened for us) at Trail's End Restaurant and had the most amazing Southern BBQ! SO SO GOOD! Food trucks also visit property daily. On our visit, I saw the Shaved Ice truck.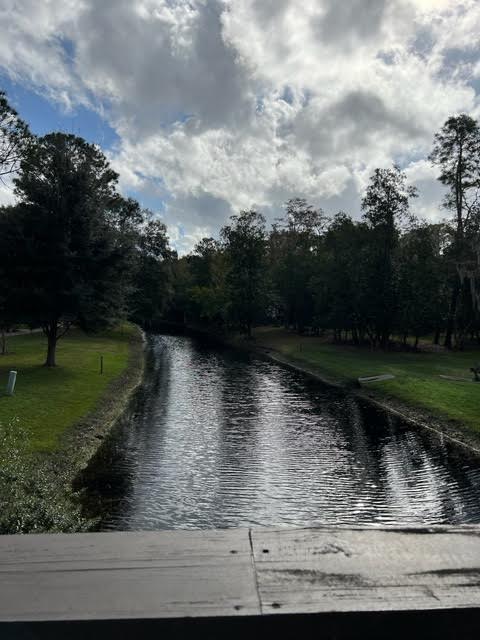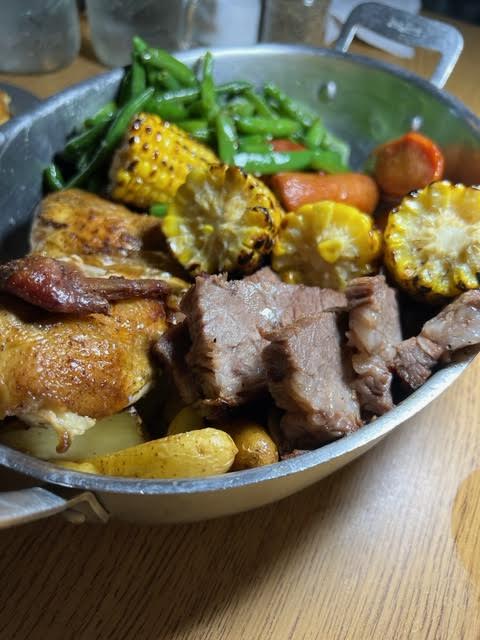 All Star Music: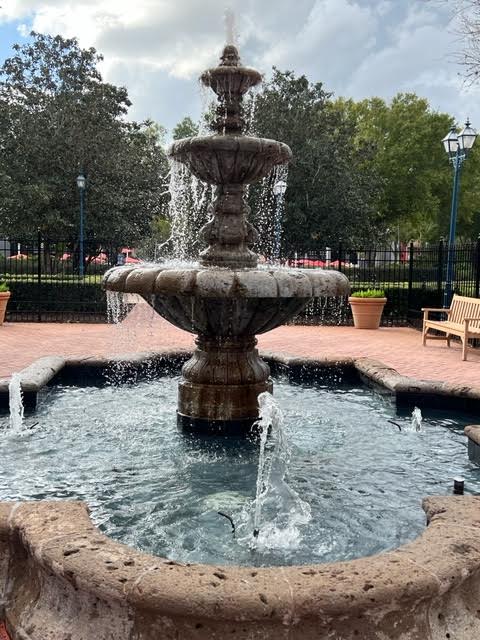 The All Star Music Resort features a melody hall which is in the lobby. The All Star Music features about 1000 rooms and it also features  family suites. The All Star Music is the only of the three All Star Resorts (Music, Movies, Sports) that can sleep more people as they have suites. The suites can accommodate 6 people. Some of the rooms we saw had beautiful Calypso designs.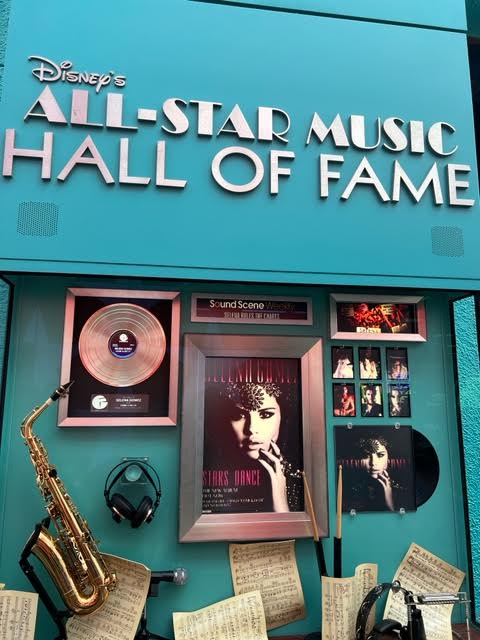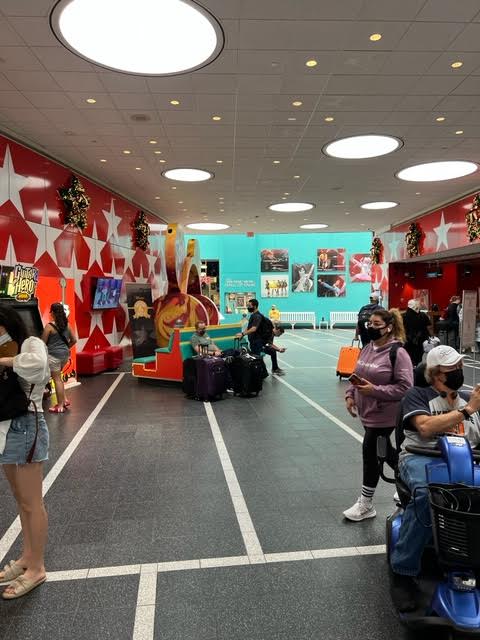 There is 10 buildings in total at this resort and the outside is shaped like a guitar, along with the guitar shaped pool. In the lobby, you can play guitar hero conveniently located near the Intermission Food Court. The All Star Pizza is some of the best pizza on the entire Walt Disney property and can be ordered by going there or using the My Disney Experience App. In my opinion one of the most quick and delicious picks is the Intermission Food Court. You can also dine poolside for a quick meal at the Singing Spirits Pool Bar.  There are lots of kids activities daily.  Recreation at this resort includes the pools, movie under the stars, jogging trails, the playground and the arcade. There is a full schedule of activities each day you visit this resort.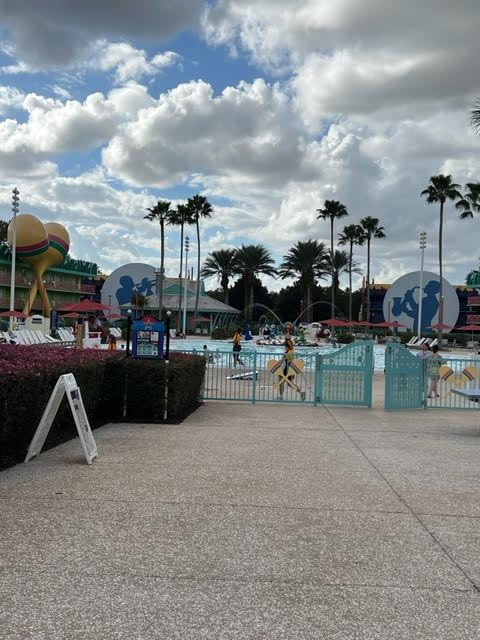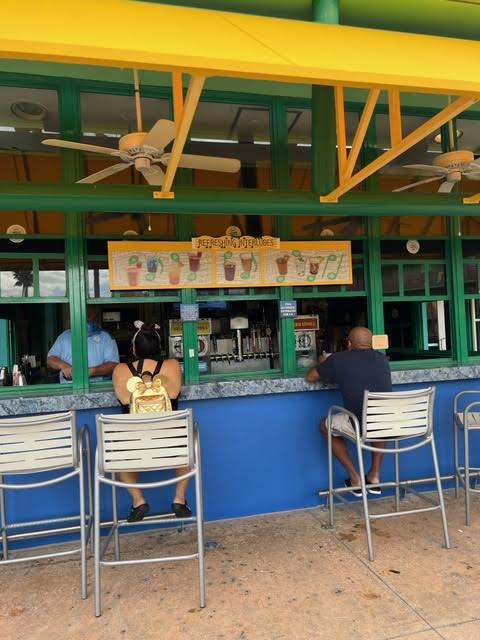 Coronado Springs:
Coronado Springs just opened a brand new section called the Gran Destino section which features a Spanish influence.  You feel like you are in Spain, and not the USA. The lobby of this section of this resort is breathtaking. It might be my favorite lobby out of all the resorts we saw.  It fatures a beautiful weaving scaffold design that crawls up the building's 15 stories above the Porte cochere entrance below and houses just under 550 rooms.  This section opened in June 2019.  Dining at the Toledo new Tapas restaurant in the Gran Destino section of Coronado Springs might have been in my top two dining experiences.  It is an unique rooftop restaurant where the tapas are plentiful and the wine superb. The charred octopus and cheese board are not to be missed. Some other dining options at the Coronado Springs include Three Bridges Bar and Grill at Villa Del Largo, Rix Sports Bar and Grill, Dahlia Lodge, Barcelona Lodge, Siestas Cantina,  Maya Grill, and more. You will not go hungry at the Coronado Springs.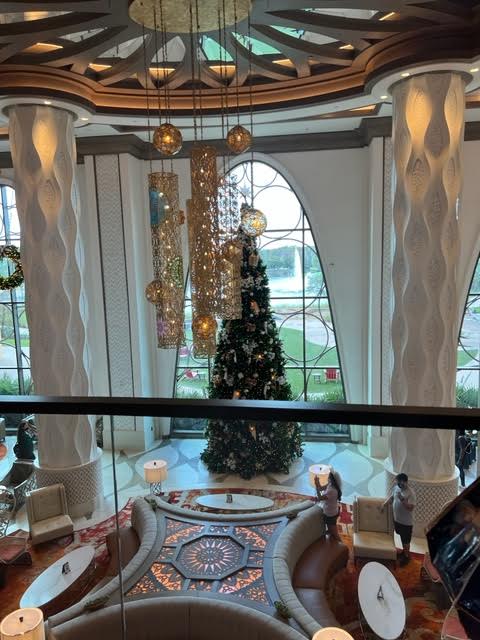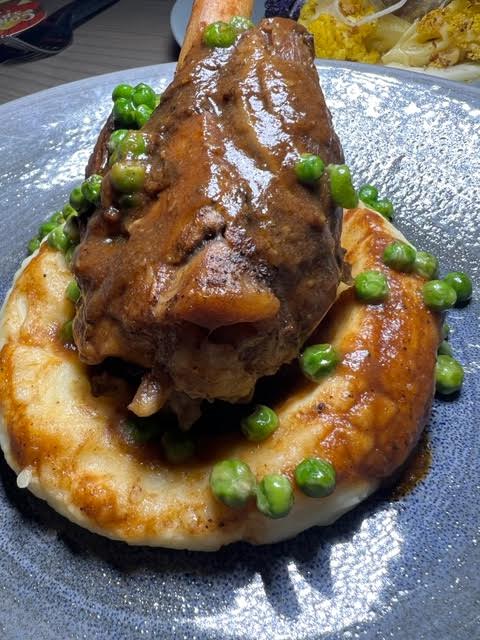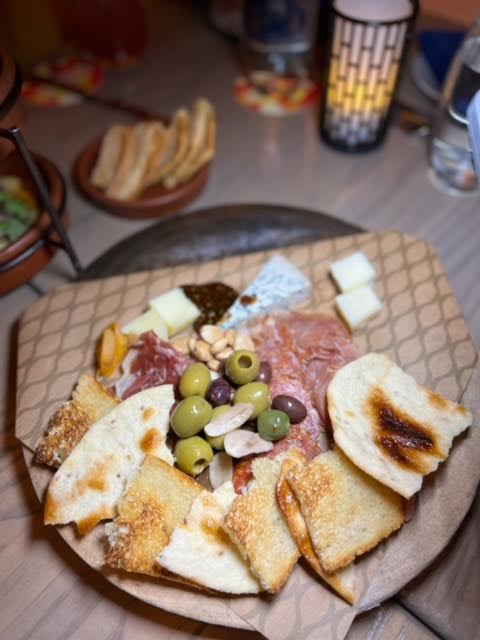 Other areas of Coronado Springs are super fun and beautiful as well. Coronado Springs also features one of the largest convention halls that features 250,000 square feet of space. They do a ton of trade shows and concerts here. The Casitas is where I stayed two years back and it has a American SouthWest feel along with a Mexican City feel. There is a fabulous pool with a dig site. The outdoor space is awesome too with full giant chess, wedding space, recreational games, and more!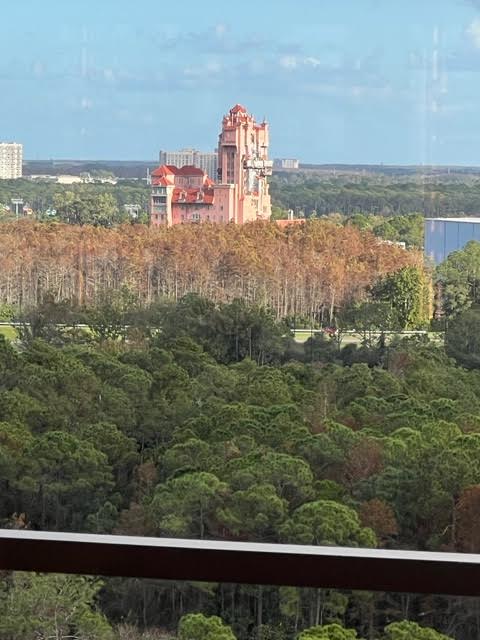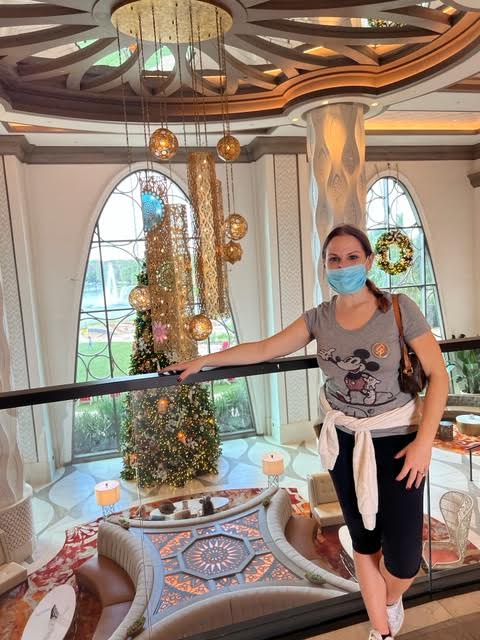 I hope you enjoyed all my resort and food tour information available at Walt Disney World. Going on this trip, I have learned so much and happy to continue to relay information. Feel free to dm me on Facebook, IG, Twitter, or email if you have any other questions. A big thank you to Disney for allowing my girlfriend and I to experience this all!
*Disney hosted me on a press trip to learn about their various hotels and food on Disney property. All opinions are my own and not swayed by outside sources.*