Last week, I told you all about my amazing hotel and food tours at Walt Disney World. If you have not checked it out, check out my review of Disney's Yacht and Beach Club. Today I am going to tell you all about the Art of Animation, Old Key West, and Riviera Hotels at Walt Disney World.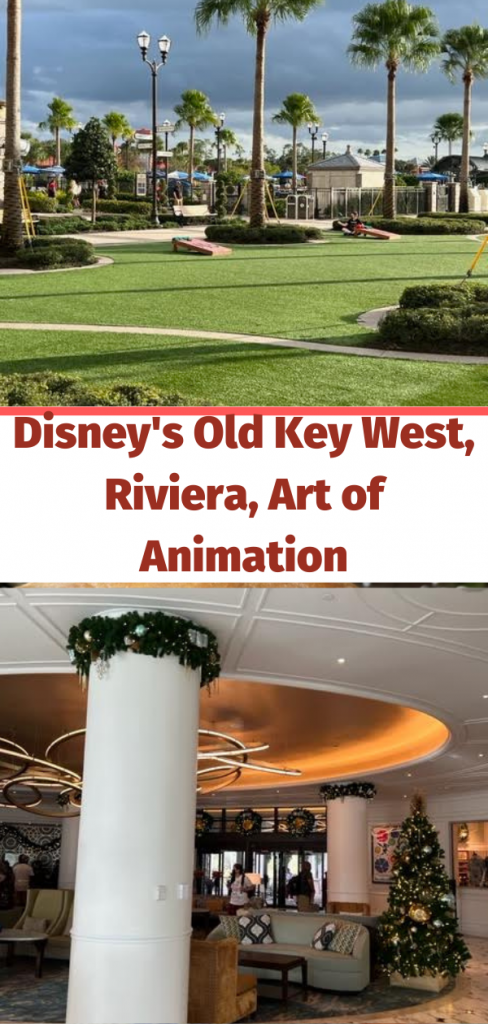 Art of Animation: Disney's Art of Animation is surrounded in the artistry, enchantment and magic of Walt Disney and Disney•Pixar movies. Art of Animation features 4 different themed rooms including Cars which are all suites (pool and laundry room), Finding Nemo (2 buildings with all suites),  Lion King (2 buildings with all suites) and The Little Mermaid (which features all standard rooms accommodating 1-4 guests). The suite rooms in Finding Nemo, Cars, and Lion King sleeps up to 6 people.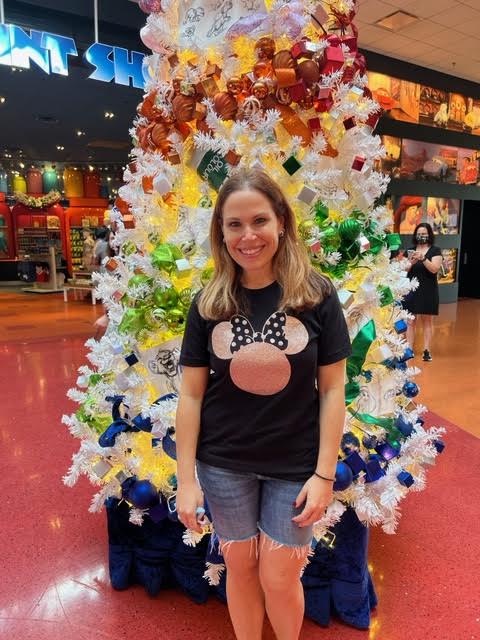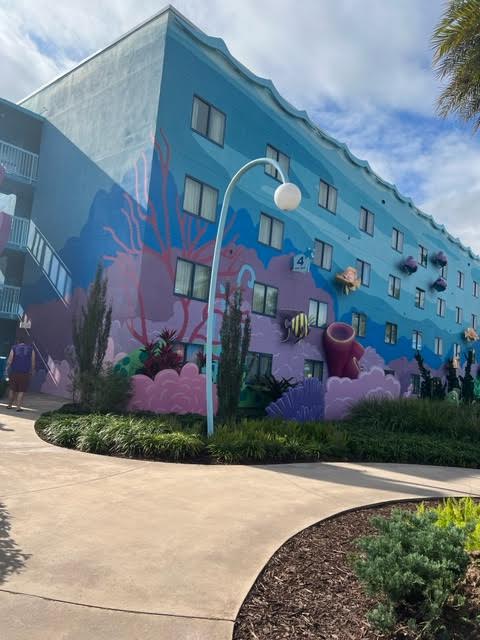 The delightfully themed family suites to the wondrously detailed courtyards, Disney's Art of Animation "draws" you and your family in to become a part of some of your animated favorites. The amenities at this hotel are superb too! They have the largest resort pool called the Big Blue Pool, inspired by Disney and Pixar, Finding Nemo. There is also an interactive water play area which is great for little ones. This resort also features two more pools including the Cozy Cone Pool inspired by the movie Cars and Flippin' Fins Pool, featuring the "Under the Sea Orchestra. Surrounding the big pool is a great drop off pool bar for great drinks.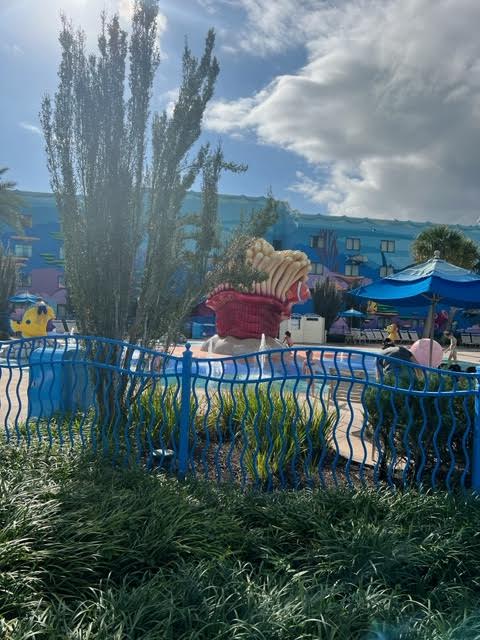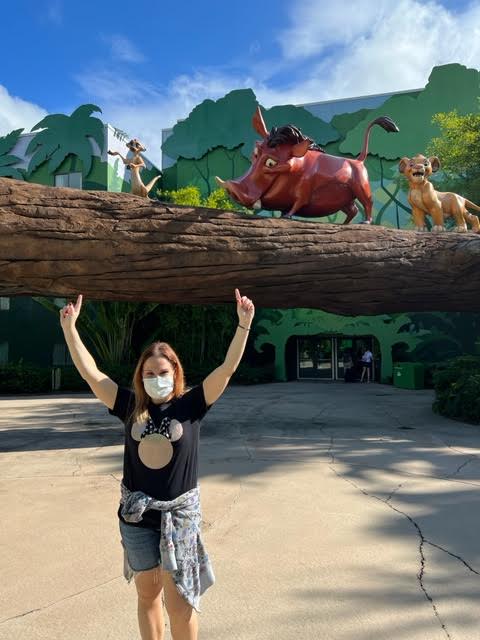 Dining Options at the Art of Animation include The Drop Off Pool Bar and Landscape of Flavors open for breakfast, lunch, and dinner. At this resort, there is also a kids arcade, movie under the stars, jogging trail, and a playground.  Resort transportation include the skyliner to Epcot and Hollywood Studios and the Disney Bus transportation.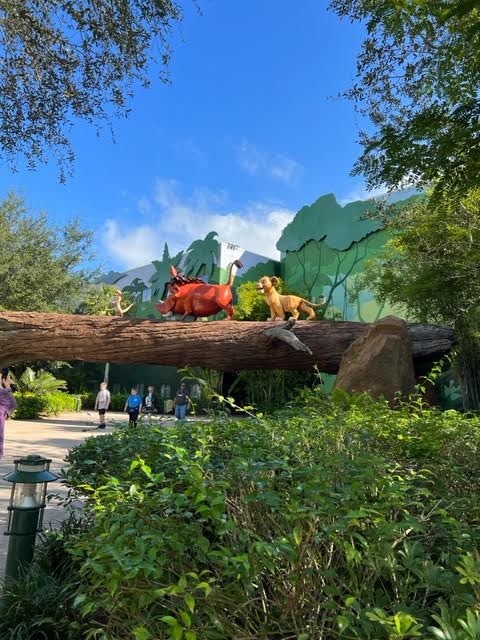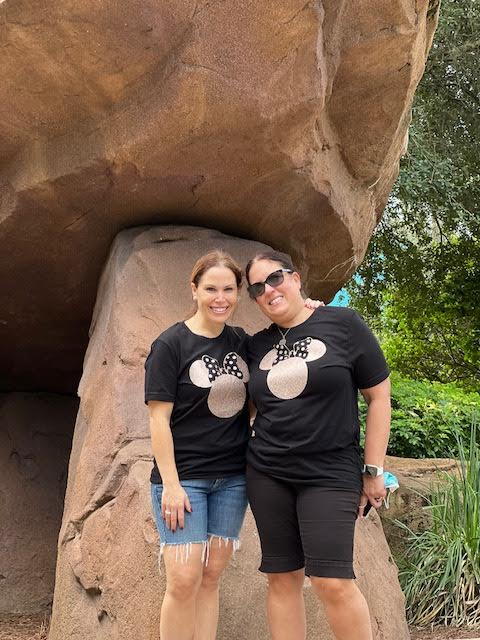 Old Key West:
Experience the romance of the Florida Keys at this tranquil community of Conch Flats—a sprawling island hamlet with shimmering waterways, swaying palm trees and manicured golf-course fairways. Delight in sun-soaked pools, casual dining and such amenities as fully equipped kitchens or kitchenettes.
Old Key West is a family welcoming resort with a Key West feel. Old Key West used to be a train station that became a beautiful resort. It is a campus island resort like a real island of keys that is spread out. It is an original vacation ownership DVC hotel. It features a gurgling suitcase bar which tells the story of how in the older ages they heard gurgling from suitcase that might hide liquor. When the gurgling was heard, they knew the liquor was being brought in.  It also features a papas den area with cat decor.
At Old Key West, we had a delicious lunch at Olivia's Cafe. This restaurant features savory home cooking with some of the nicest waiter staff. I had a delicious salad, conch fritters, and bread pudding for dessert. The Conch Flatts sandwich is one of the most famous sandwiches at this resort. On Saturdays and Sundays, they feature a delicious lunch with world famous cocktails.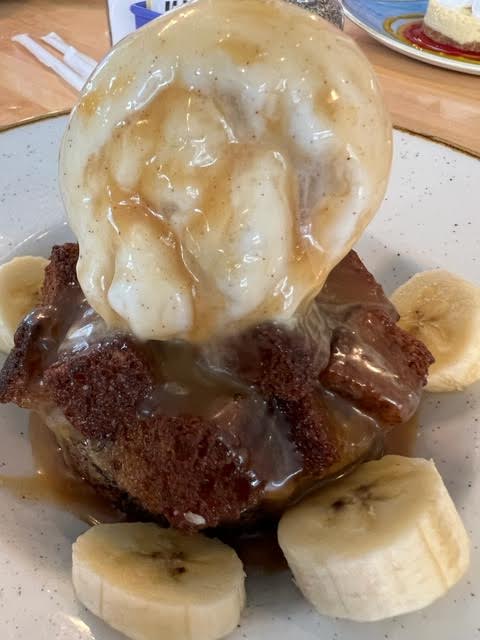 Riviera Hotel:
Disney's Riviera Hotel features pure enchantment that has flare from  Europe and imagined by Disney. Here, you can delight in exhilarating activities, delectable dining and stylish accommodations— from cozy Tower Studios to spacious villas with up to 3 bedrooms.
The Riviera Hotel had a European feel in mind when designed. It features 19 rings on the ceiling for how long the hotel has been there. There is a lot of beautiful artwork seen in this hotel . One of my favorite places in this resort was the Voyageurs lounge which is a place where people can read or do work. I also loved the cornhole outside and the beautiful landscapes.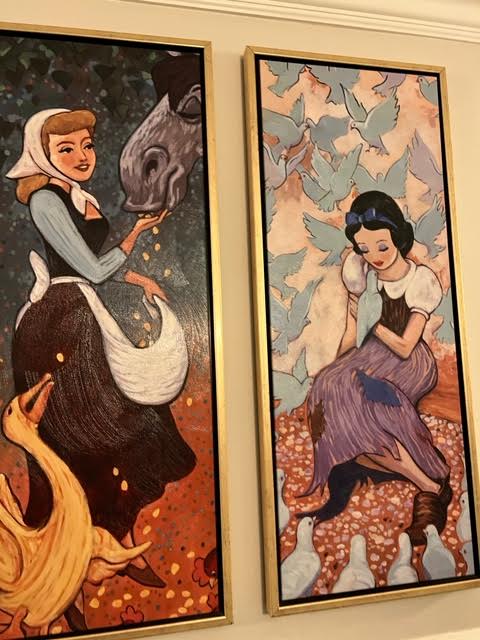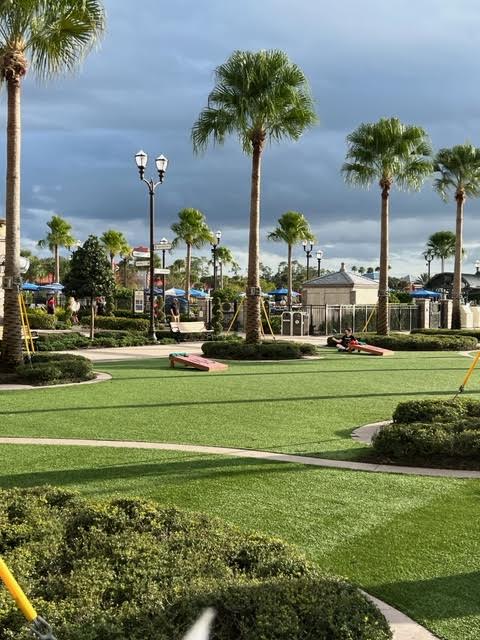 For rooms, we saw the Deluxe Studio and the one bedroom Tower Studio. There is also a fabulous 3 bedroom that sleeps 12 people. This room was marvelous and so beautifully architected. This is a DVC hotel.  At the hotel there is the Bar Riva, Topolino's Terrace, Le Petit Cafe, and Primo Piatto.  This resort also features beautiful pool areas and transportation via the Skyliner and Bus Services.
*Disney hosted me on a press trip to learn about their various hotels and food on Disney property. All opinions are my own and not swayed by outside sources.*