Tis the holiday for cookies and holiday parties! One of my favorite things to eat during the holidays is cookies! I recently tried these Chocolate Chip Pecan SnowFlake Cookies and they are simply delicious! I hope you enjoy them as much as I do!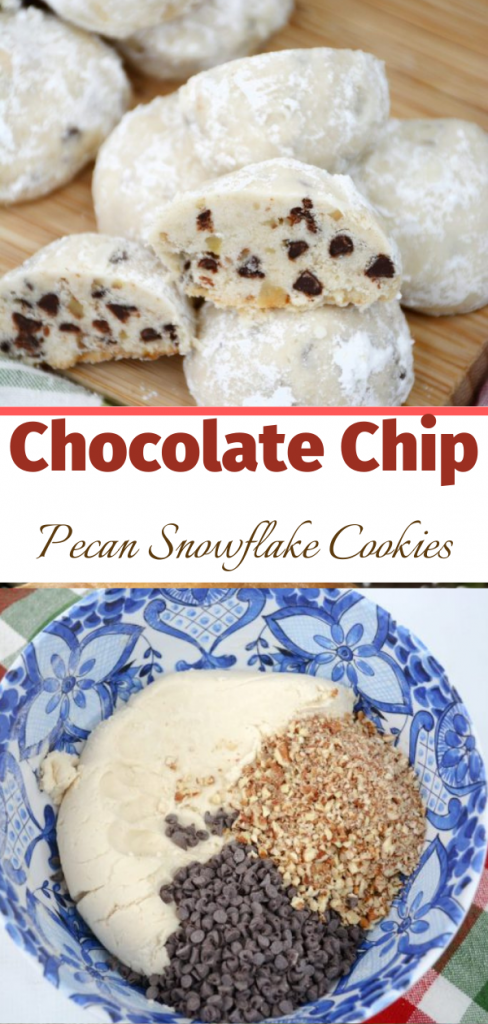 DIRECTIONS FOR CHOCOLATE CHIP PECAN COOKIES:
Prep Time: 15 minutes
Cook Time: 10 minutes
Total Time: 25 minutes
Makes: 30 snowball cookies
Ingredients for Snowflake Christmas Cookies: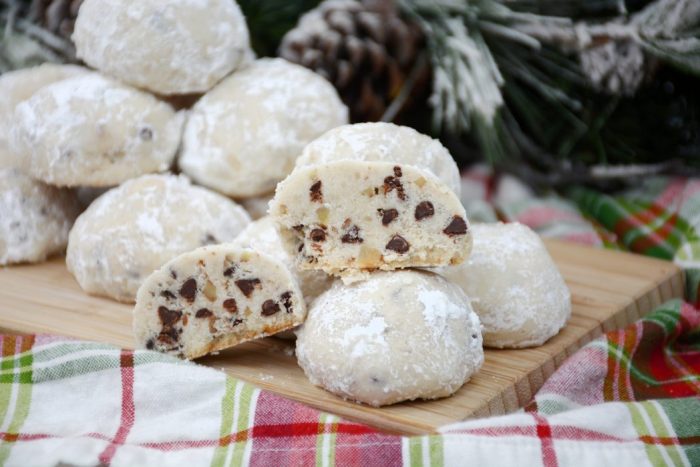 1 1⁄2 C salted butter (soft)
3⁄4 C powdered sugar
1 Tbsp pure vanilla extract
3 C all-purpose flour
3⁄4 C mini chocolate chips
1⁄2 C finely chopped pecans
Garnish: powdered sugar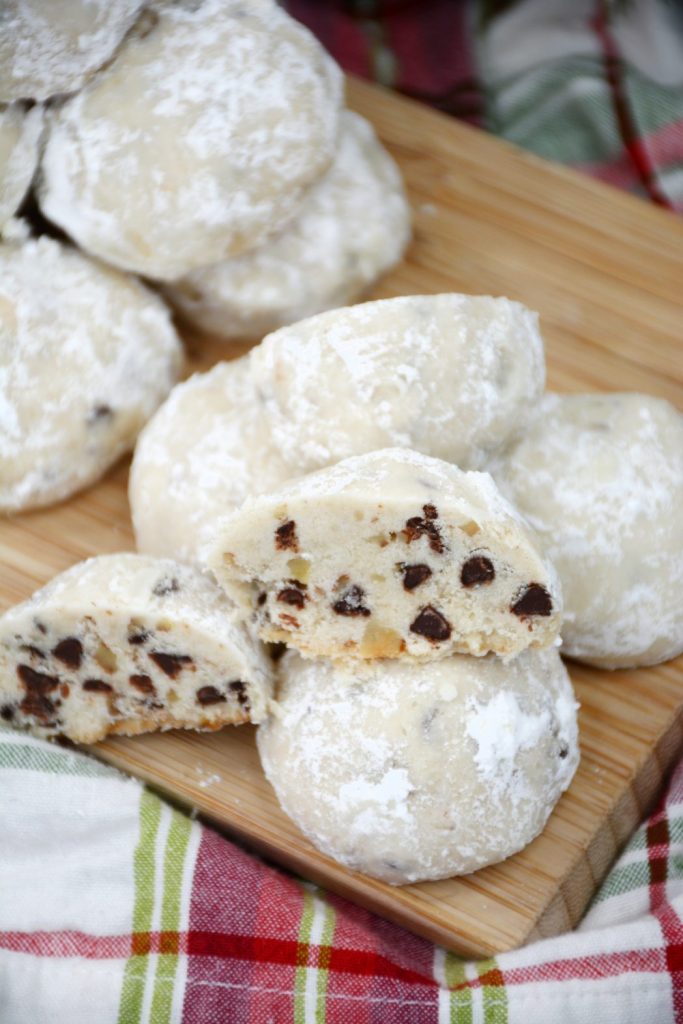 Directions FOR CHOCOLATE CHIP PECAN SNOWFLAKE COOKIE: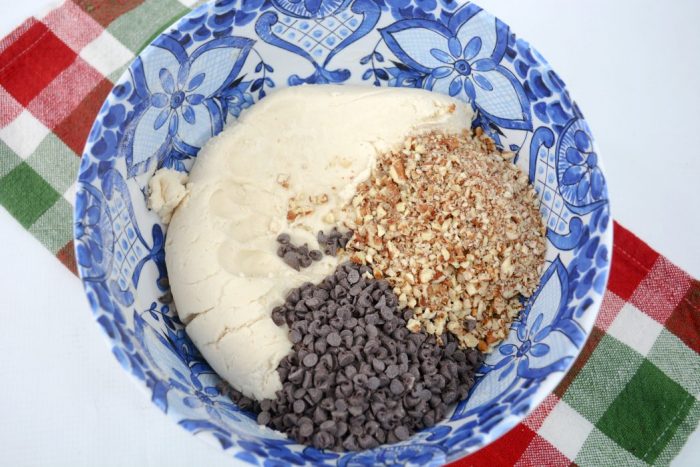 Preheat oven to 375 degrees.
Spray a light coat of nonstick baking spray on a cookie sheet.
Pour some powdered sugar in a small bowl. Set aside.
Cookies:
Combine butter, powdered sugar, and vanilla in a large mixing bowl.
Continue to beat until the mixture is creamy.
Slowly add the flour, pecans, and mini chocolate chips, beating until blended.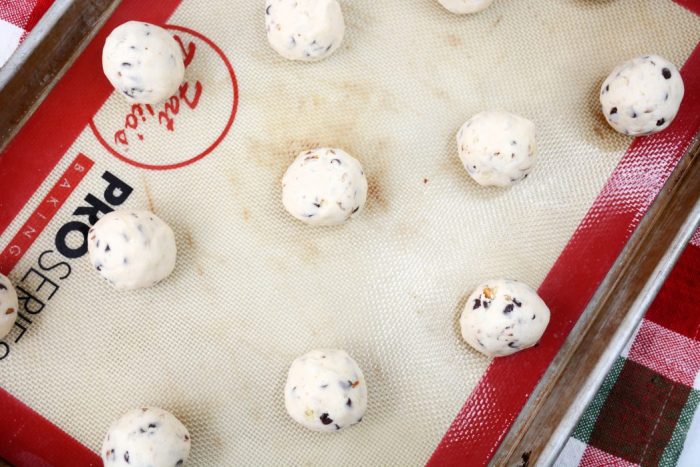 Using a mini ice cream scoop to make cookie balls.
Move the cookie balls onto the prepared cookie sheet.
Bake at 375 degrees for 10-12 minutes.
The cookies will be lightly browned and set.
Take out of the oven.
Allow the cookies to cool on the cookie sheets.
Once cooled, roll the cookies in powdered sugar.
Transfer to a serving platter.
I hope you enjoy these Chocolate Chip Pecan Snowflake Cookies!