I have heard the last few years about the French Toast brand from friends that rave about their clothes for their kids in private schools. I was excited to try out the French Toast brand as I have heard great things through the years and I know how comfortable their clothes are for my little ones.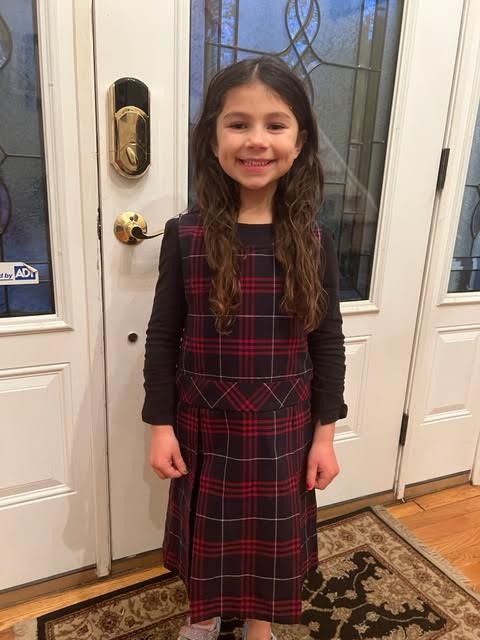 French Toast, is a leading uniform brand that's known for delivering clothes with the primary goal of comfort (they have to be worn for a full school day, afterall!). What's even better about the brand is that the clothes are expertly created for durability, minimizing the risk of wardrobe malfunctions before that family holiday photo is taken or the holiday party happens, 'tis the season right?
Below is a sampling of a few items from French Toast's Holiday Shop. Additional best sellers (select pieces under $20!), are available on Amazon and participate in affiliate programs.
French Toast sent us some adorable clothes to try on.
First Tay tried the Plaid Two-Tab Skort. This plaid skirt is a simple style with thoughtful details, like built-in knit shorts and an adjustable waist. It's made with smooth Wrinkle No More suit fabric. Tay Tay loves this skirt since she had shorts in with it. She hates wearing skirts without shorts and this has the best of both worlds. She said it was very comfortable and she can wear it for long periods of time.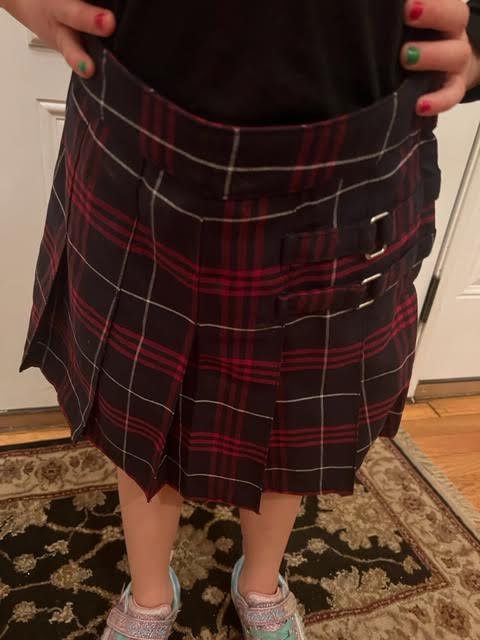 She also tried the Plaid Round Neck Jumper which is a jumper dress in timeless plaid with front pleats. She wore this with a black top to style it up. She also loved the new pull-on performance skort which is made of moisture-wicking fabric. It also features built in shorts.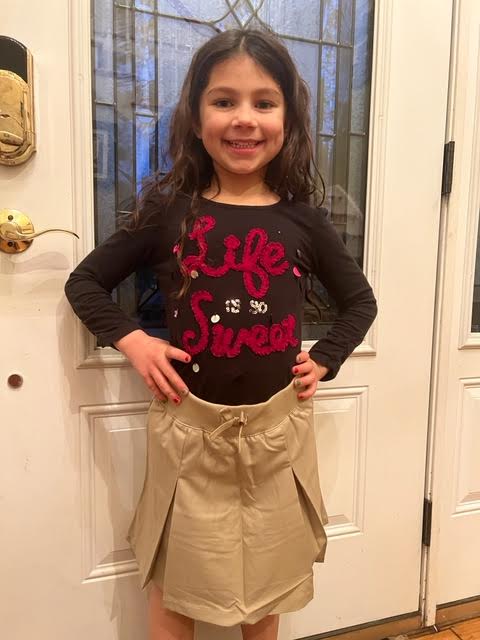 If you are looking for some good school uniform clothes, give French Toast a try today!
*I worked with French Toast. All opinions are my own and not swayed by outside sources.*