There are a lot of families out there right now who have children going back to school with this Pandemic. With the latest COVID spike and many kids back to social distancing after school (if they can even go to school!) there is this great app called Active Arcade that can get kids moving in a fun way!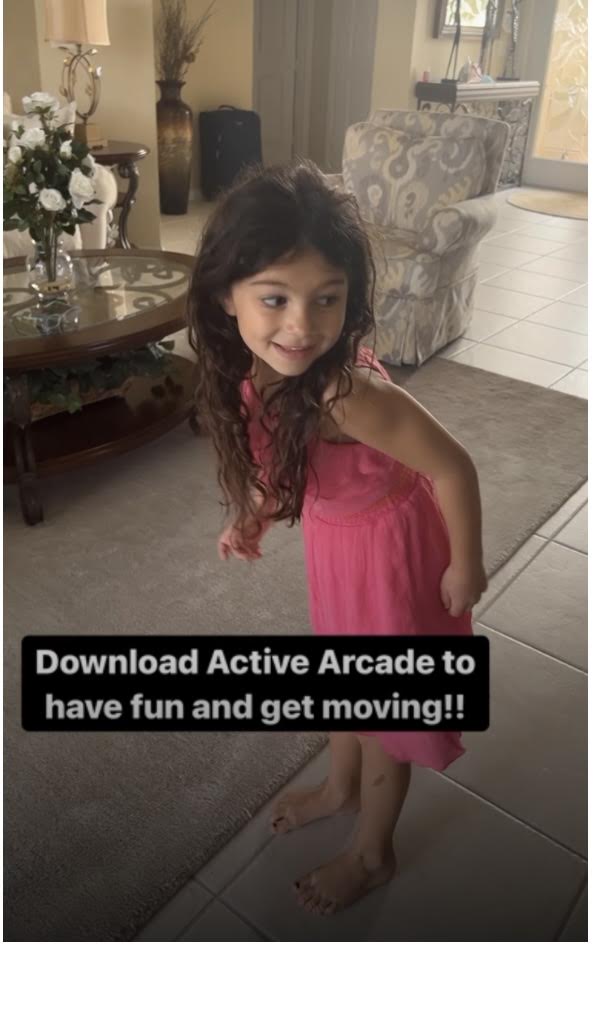 If you're working outside of the home (also like me!) this season, your little ones are most likely clamoring for something to do as soon as you walk in the door. Not always, but sometimes I'm completely worn out after a day of work at the office and I'm more than happy to put off errands in place of spending time at home with the kiddos. We've baked goodies together, decorated for Christmas, etc and now is the time to start January with a bang.

This January we have shared screen time by utilizing Active Arcade. For my readers who have yet to hear about this awesome app, I'm excited to share it with you. Now, before you huff about "great, another video game to keep the kids indoors with" just hear me out. Although Active Arcade is an app based game, it doesn't limit play time to being indoors. With this app ANYWHERE is a playground and your kids can be active, whether it's inside on a rainy day, outside in the front yard, or at the sitters. Active Arcade is a fresh take on getting active while having fun at the same time, at home or on the go!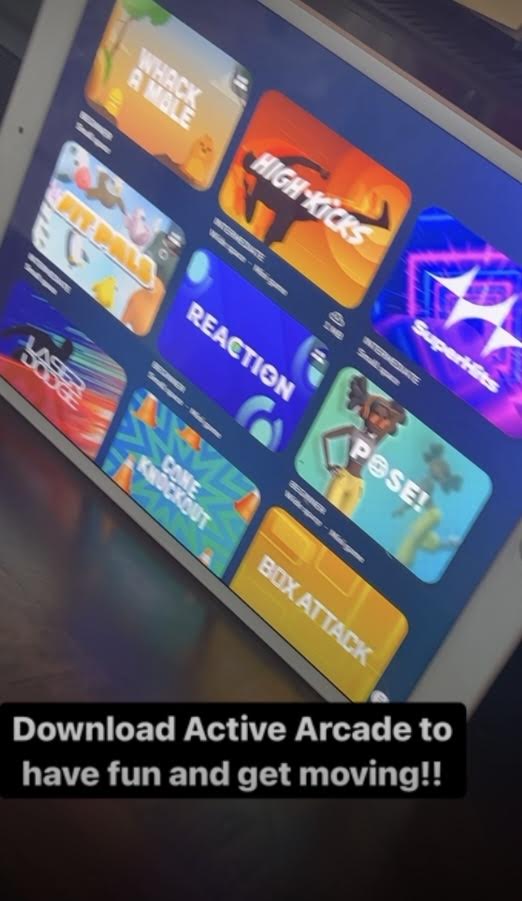 Multi-player, interactive, and 100% portable Active Arcade is available for download on iOS and Android so everyone can get in on the fun. Thanks to the advanced body motion detection software you are the star of the show while using your body as a natural controller, no batteries or cords required. Active Arcade brings the term full-body workout to a whole new meaning while ensuring your family has no limits on fun.
No matter your age or skill, Active Arcade has games for everyone to play. Some games available are Galaxy Jumpers, Cone Knockout, Space Pong, High Kicks and more. Each game has a different level of play, style, depth and activity levels. Some of quick and reactive, intention action types, while others are family-style party games.
If you've been looking for the latest and greatest in terms of video games but haven't wanted to sacrifice outside time, or activity level, then I would highly recommend looking into Active Arcade. To learn more about the app and see if it might be a great fit for your family this holiday season, you can visit them online.
*This is a partnered post. All opinions are my own and not swayed by outside sources.*