As most of you know, I love Dunkin' and stop there just about every single morning! Maybe even twice a day because America really does run on Dunkin'. In the past month, they released two all new coffee flavors and I can tell you that they are equally as delicious! The two flavors I am talking about are the Dunkin' Midnight and the Explorer Batch!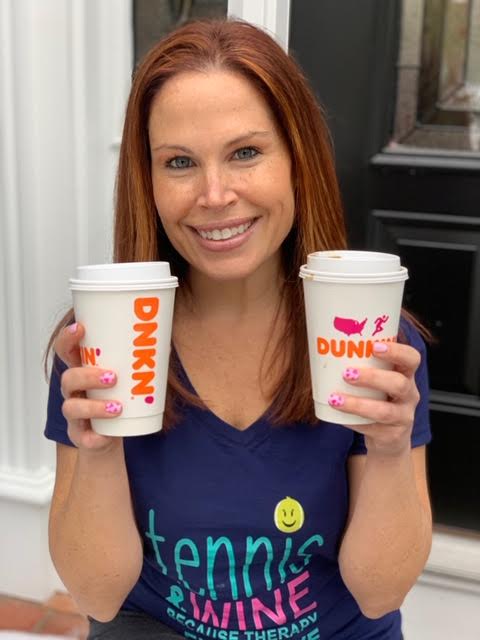 Dunkin' Midnight

New Dunkin' Midnight is the brand's darkest roast ever, featuring a rich, smooth, full-bodied flavor, rounded out with notes of decadent cocoa and an intensely dark finish. Dunkin' Midnight joins the brand's core menu of coffee offerings alongside the beloved Original Blend and Dunkin' Decaf.
This coffee was definitely bold for me. If you like dark coffee, this is the coffee for you! I definitely noticed cocoa flavors when I was sipping it. I did take it with some oat milk in it because dark tends to be a bit strong for me. However, my husband, who loves dark coffee told me it was one of his favorites, which is saying a lot!
Explorer Batch

The first coffee blend to be introduced as part of Dunkin's new Limited Batch Series, Explorer Batch is a medium roast featuring dark berry notes, rounded out with a smoky finish. To craft its unique Explorer Batch, Dunkin' sourced beans from four highly regarded coffee regions, including Colombia, Ethiopia, Guatemala, and Sumatra. Explorer Batch will be available for a limited time, with new Limited Batch Series coffees to be introduced throughout the year.
Of the two, the Explorer Batch was my favorite. It was not super dark, but had a hint of darkness. I thought it was such a smooth coffee and was able to pick up on the fruit notes in this coffee.
Be sure to check out the Dunkin' Explorer Batch and Midnight Batch at Dunkin' today!
*I work with Dunkin'. All opinions are my own and not swayed by outside sources.*