I am so excited to tell you guys that Go, Dog. Go! is available for streaming now on Netflix!  This show is so wicked cute and is perfect for all the young kid ages!

Executive produced by Adam Peltzman (Odd Squad, Wallykazam!), Go, Dog. Go!, from DreamWorks Animation and WildBrain, makes its way to Netflix today. Based on PD Eastman's beloved, classic children's book (over 8 million copies sold!), Go, Dog. Go! follows 6-year-old Tag Barker on her adventures in the city of Pawston, a fun-loving community of dogs on the go. Tag is a skilled mechanic and loves anything that goes. With her ingenuity and creativity, Tag can go as far as any plan will take her with her best friend Scooch Pooch by her side. Check out two paw-fect clips below from the season premiere of the ulti-mutt extravaganza of, you guessed it, dogs, dogs and more dogs in Go, Dog. Go!.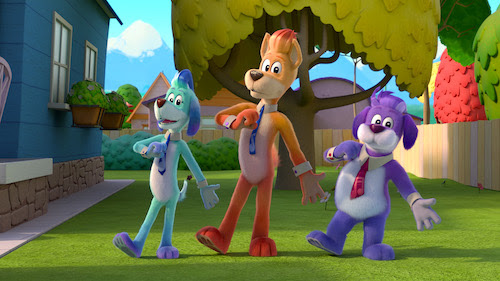 Episodes: 9 episodes (22 minutes)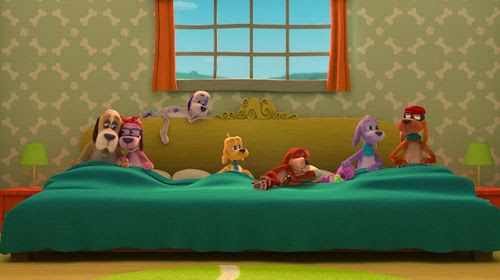 Cast: Michaela Luci as Tag Barker, Callum Shoniker as Scooch Pooch, Katie Griffin as Ma Barker, Martin Roach as Paw Barker, Lyon Smith as Spike Barker and Gilber Barker, Tajja Isen  as Cheddar Biscuit, Judy Marshank as Grandma Barker, Patrick McKenna as Grandpaw Barker
Executive Producer: Adam Peltzman (Odd Squad, Blue's Clues, Wallykazam!)
Thank you so much to Adam Peltzman for such a great interview. I really enjoyed learning about this show!
I