Finding 'Ohana is now available for streaming on Netflix and it is one movie you do not want to miss out on watching as a family.

Finding 'Ohana tells the story of a family whose grandfather is about to lose his home in Hawaii and the family is trying to save the home. Pili and E, along with their mom, go to Hawaii, from NY, to take care of their grandfather and find out how to save his house. Pili in searching her grandad's house, discovers a very special notebook that will take them to a treasure of gold and they join forces to find this treasure.  Hana (E's love interest), Pili (sister), E (brother), and Casper (friend) set out on this journey that is filled with adventure, laughs, and lots of scary moments in between. It is one adventure that will change the course of their life.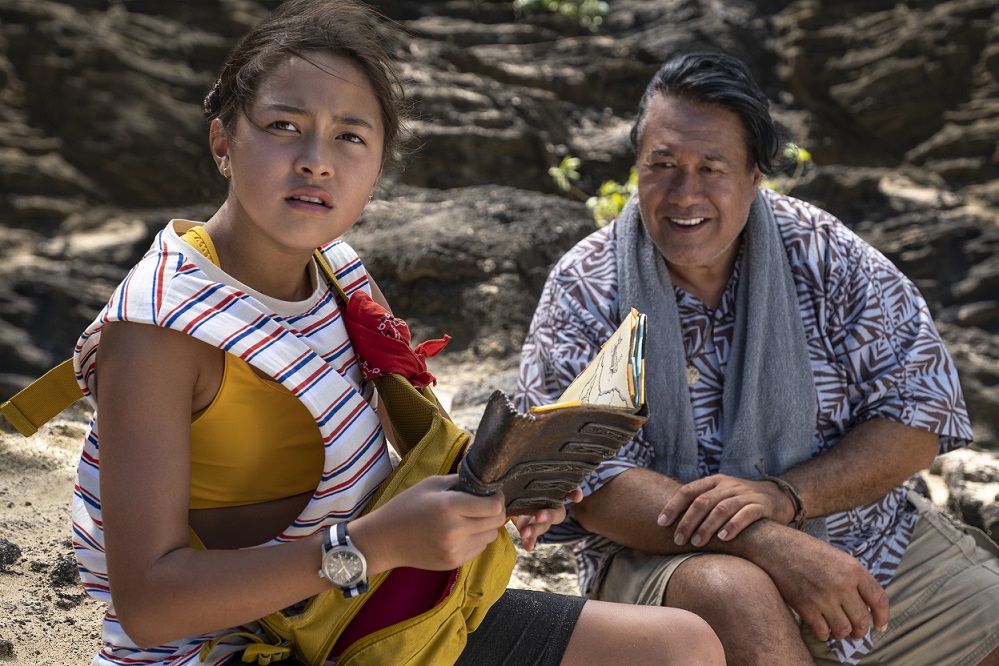 This movie is filled of heart and love from start to finish. Brother and sister, Pili and E, act as a normal brother and sister pair with lots of fighting between them. This adventure bonds them and it showcases what can happen when things can take an unexpected turn and they need to bond together to solve many puzzles that are presented their way.  The movie is filled with twists and turns especially when their travel to find the gold starts.
Being a huge fan of Hawaii, I love seeing all the Hawaiian culture in this movie and the beautiful landscapes they used. I actually visited Oahu several times and been in the exact location where a lot of this movie was filmed and they did a beautiful job showcasing it in this film. It was also interesting to learn that a lot of cave scenes were filmed in Thailand, which also didn't surprise me having visited Thailand and seeing these caves throughout. In Hawaii, filming in caves is usually prohibited as they are sometimes used as burial grounds.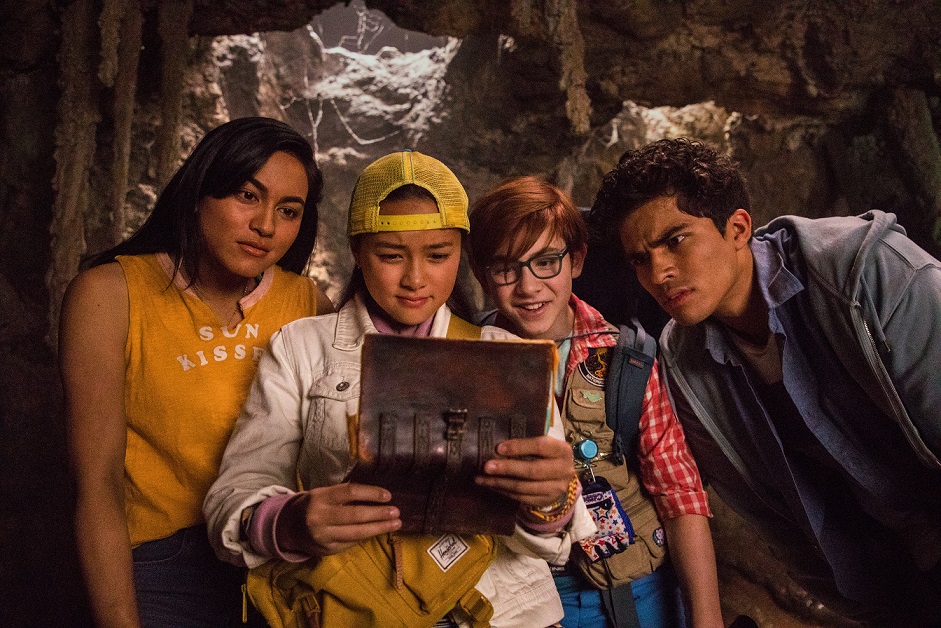 The cast in this film were amazing and I also really enjoyed the depth of each character role.  My whole family enjoyed it but I would probably put a rating of ages 9+ for the movie as there is some nipple talk, some scary scenes, and some crude language that probably will go over a younger kids age, but nonetheless this is the rating I would give.
The dual action filled with lighthearted, tender moments makes Finding 'Ohana one that I would recommend to watch. It is a nice reprieve to some of the traditional family movies out there. It builds on character development and the charisma seen between the various characters.  It is easy to see the chemistry of these young explorers and that ultimately enables them to tackle an adventure filled of life-affirming moments.
I would give Finding 'Ohana 4/5 stars.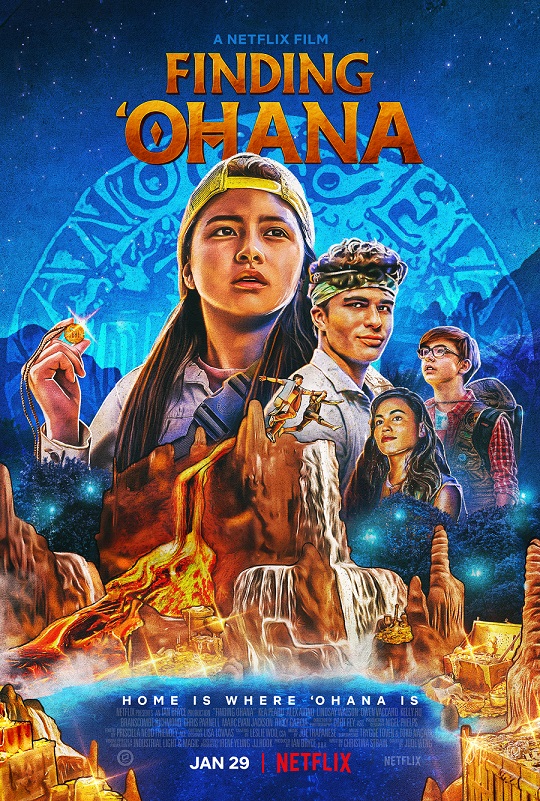 A summer in rural O'ahu takes an exciting turn for two Brooklyn-raised siblings when a journal pointing to long-lost treasure sets them on an epic adventure with new friends, and leads them to reconnect with their Hawaiian heritage.
FINDING 'OHANA IS STREAMING NOW ON NETFLIX!