I have a menstrual cycle. More than likely the person that is reading this has a menstrual cycle. Years ago, the mere mention of a period was enough to embarrass the recipient and everyone around them. We didn't talk about them. We got them every month and tried to hide our feminine products, hoping to time the unwrapping of a tampon or menstrual pad with the well timed flush of a toilet the next stall over. Heaven forbid our fathers or brothers ever learned we had periods, instant shame. Husbands buried them under grocery store items, avoiding eye contact with the grocery clerk at check-out.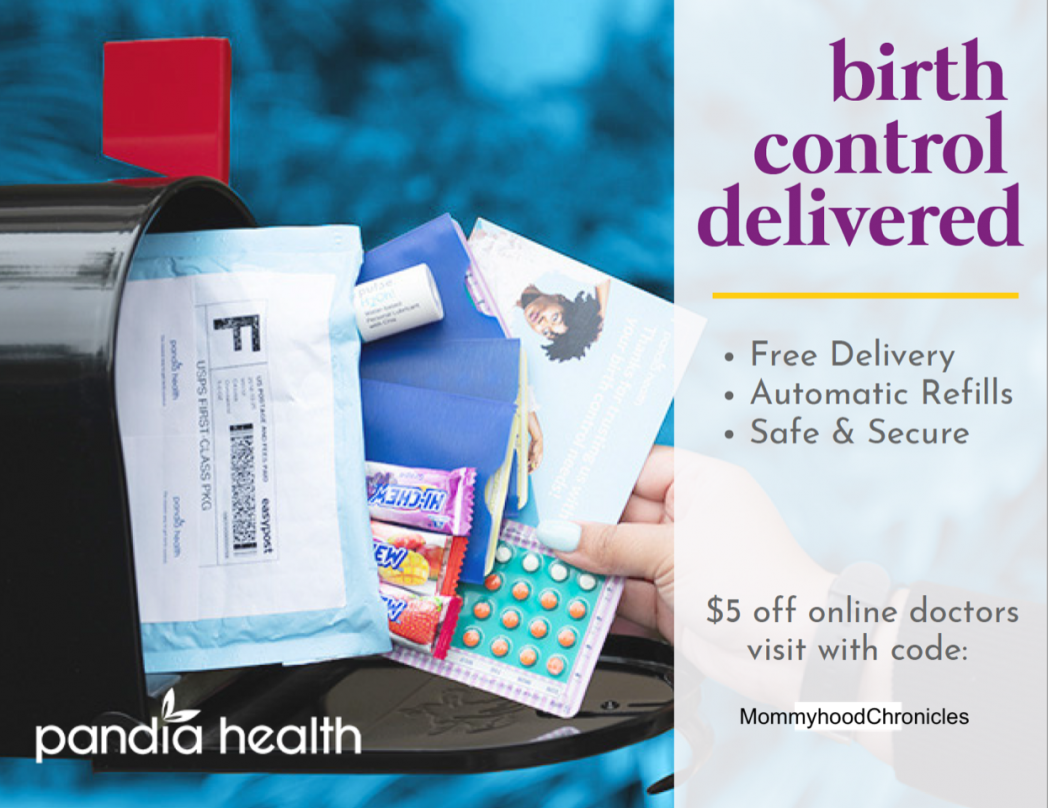 These days we can talk about periods freely, without feeling like we're committing some sort of taboo. Women's health isn't something we have to hide from, or feel ashamed of. It's every bit as important as anything else related to our health. This means that we can also talk about birth control.
For the same reason women felt too ashamed to talk about their monthly cycles, we didn't feel comfortable enough to talk about forms of contraceptives either. For too long access was restricted, taking birth control was considered sinful and in many places, it was illegal. Now, the script has been flipped. Pandia Health has made it their mission to make the lives of women easier by bringing birth control to women, wherever they have access to the internet and a mailbox.
Which, as we all know, is just about everywhere these days.
Founded by Dr. Sophia Yen, Perla Ni, and Elliot Blatt, Pandia was born with the intention of making women's lives easier. The Drs. know that we have enough on our plates without having to worry about remembering to run to the pharmacy, or worrying over an almost empty back of birth control. They know that we just don't have the time to call out of work, skip out on PTA meetings, shuffle around schedules, etc. just to get a prescription renewed. We're too dang busy for all of that.
As the only birth control company that was created and actively led by a doctor, Pandia Health provides a one stop shopping process for women from all walks of life. Whether you're at home binging on netflix, in the grocery store, at soccer practice or waiting to clock in at your job, getting a birth control prescription has never been easier.
The Pandia Health team has partnered with pharmacies and doctors specializing in women's health to make it possible to provide affordable, convenient and confidential access to telehealth and pharmacy services. For those who have insurance, with the exception of Kaiser, the prescriptions for birth control are free: there are no co-pays, no fees, no deductibles. For those who don't currently carry insurance, most Pandia Health birth controls are $15 per pack and if you have a prescription already in place by your doctor or waiting at the pharmacy, the delivery service is entirely free too!
When prescribing a new medication to a patient, Dr. Yen and her team are skilled at choosing what is best for the patient. They pay attention to ethnicity, weight, and many other factors that most doctors tend to overlook or look the other way on. Pandia Health doctors make the patient their priority, and take the time to learn of their individual story before making a decision on which prescription to assign.
If you've been looking for an alternative method of getting your birth control every month but have found yourself unsure of the best choice, then I urge you look into Pandia Health. While partnering with them I learned many new things that I didn't know prior to working with the company and that would make me feel at ease with recommending them to even those closest to me.
Whether you're wanting to prevent pregnancy, lighten or skip your periods due to health reasons, switch birth controls, etc. Pandia Health can help you determine the best course of action for your individual health needs. To make the temptation to try out Pandia even sweeter, they've even agreed to give my readers a discount of $5 off of their next telemedicine visit, just by using code Mommyhoodchronicles. If that isn't a great incentive to look deeper at your health, I don't know what it!
If you have an active prescription (at a pharmacy or have your doctor send it in), the delivery service is FREE. 
If you need a prescription, For AZ/CA/CO/FL/GA/TX/WY peeps, they can provide a doctor consult for just $20 ONCE a year, for access to their expert doctors for 364 days. Enter code MommyhoodChronicles for $5 off your telemedicine visit.
If you have insurance, the medications are "Free" = no copay, no deductible.
If you do not have insurance, most pills are $15/pack.
*This is a partnered post. All opinions are my own and not swayed by outside sources.*