Last week I told you all about my interview with Vivien Lyra Blair and Yaya Gosselin. Well today is the day that We Can Be Heroes is finally out on Netflix and I can honestly say it is a truly wonderful movie from start to finish.
Missy Moreno (played by Yaya Gosselin) is the leader of the Superhero pack and she is tasked with the job of making sure their missions come to fruition and they succeed. A very big task for a just aged teenager but she takes on the task beautifully.  While Missy does not have any superhero powers (unlike her fellow friends) it is she who is leading the way for the kids to fight hard to overcome the unwanted aliens and save the land.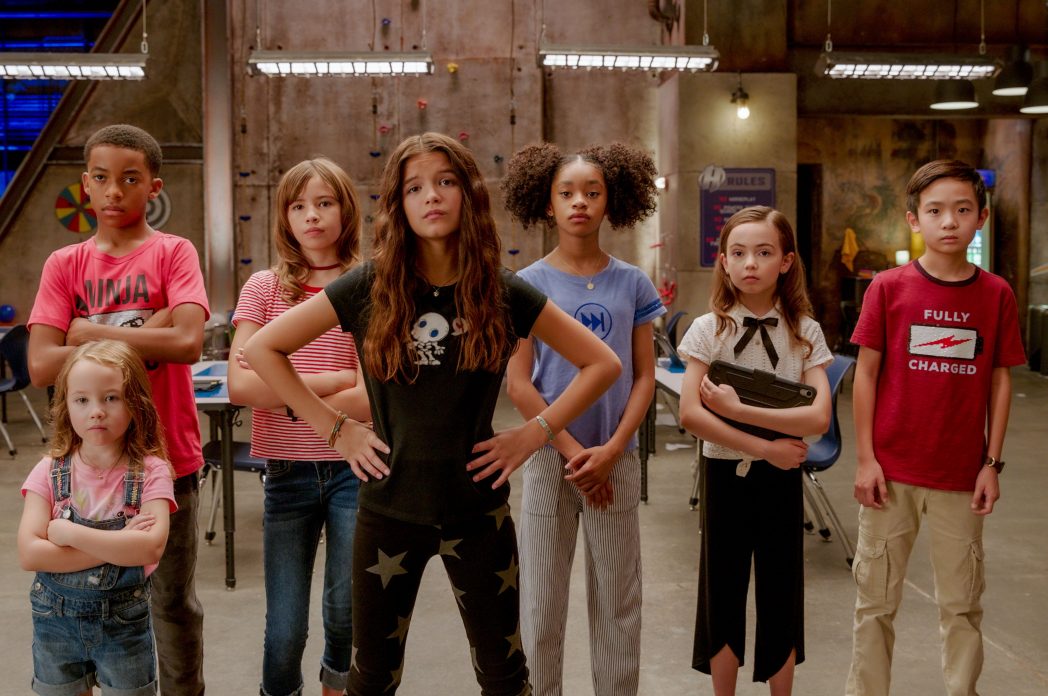 After watching this movie, you can see that there are very important life lessons which I loved showcasing to my kids. Watching Missy not have powers but still a leader, shows that anyone can be a hero, whether big or small. This lends to the name We Can Be Heroes.  They all worked together as a team which I loved. It takes everyone to solve problems and it is important to never give up. Watching the kids being the heroes is really something I want my kids to emulate.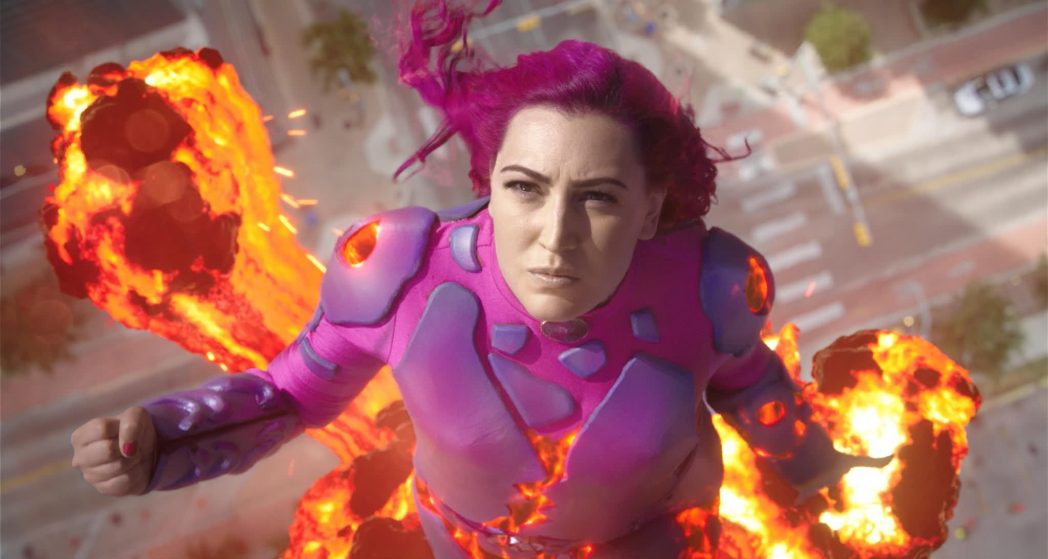 The acting in this movie is fantastic and I am truly in awe of these little superheroes. Vivien Lyra Blair was a standout for me as her small action scenes made huge impacts on the whole team. All the kids did a fantastic job. The adult actors are some big star names but it is truly the kids who led this movie.
The movie packs it with power and action from start to finish. It is really fun to see all the powers of these kids and how the teamwork was at the fore front of it all. If you are looking for a wonderful family friendly movie that all ages will love, We Can Be Heroes is it! I give We Can Be Heroes 4/5 stars.
Written and Directed by: Robert Rodriguez
Cast:
YaYa Gosselin, Pedro Pascal, Priyanka Chopra Jonas, Christian Slater, Boyd Holbrook, Christopher McDonald and Adriana Barraza.
Also starring: Vivien Lyra Blair, Isaiah Russell-Bailey, Akira Akbar, Lyon Daniels, Nathan Blair, Lotus Blossom, Hala Finley, Andy Walken, Dylan Henry Lau, Andrew Diaz, Taylor Dooley, Sung Kang, Haley Reinhart, J. Quinton Johnson, Brittany Perry-Russell, Brently Heilbron and JJ Dashnaw.
Synopsis:
When alien invaders kidnap Earth's superheroes, their children must team up and learn to work together if they want to save their parents and the world.
WE CAN BE HEROES – PREMIERING ON NETFLIX TODAY! See this awesome movie here: WE CAN BE HEROES