Did you know that the average bath towel is home to 456 times more bacteria than a toilet seat? It's something that you never wanted to know… but now that you do, you'll never be able to un-know!
To make things worse, nearly 1 in 7 towels contain especially harmful bacteria like e.coli.
How do all those germs get there?
Towels are often damp and warm, which makes them a perfect place for bacteria to grow. And every time you dry off with one, you are putting all of that bacteria on your body.
This can lead to illness, acne flare-ups, allergies, and a lot more bad stuff.
To fight these germs and stay healthy this year, we've switched to a new type of towel that won't allow bacteria to grow. It's called Soji, and it's woven with real antimicrobial silver. Now, our towels are guaranteed to feel and smell fresh every day. Soji towels are also super soft, which is another perk!
How can a towel fight bacteria?
Soji towel fights bacteria and other microbes with the power of silver. Silver is beautiful and valuable, but it has a bunch of other attributes too. One of the most interesting is that it is naturally antimicrobial.
That means germs cannot survive if they contact silver. This includes bacteria, allergens, mold, fungus, and even viruses like the flu and COVID-19. None of them can survive or replicate on silver.
So, to make a bacteria-fighting towel, the minds at Soji fused every cotton thread with real silver. Don't worry, it's integrated into each thread so you can't feel any metal—only royally soft cotton. But there's enough silver to maintain a totally sterile towel.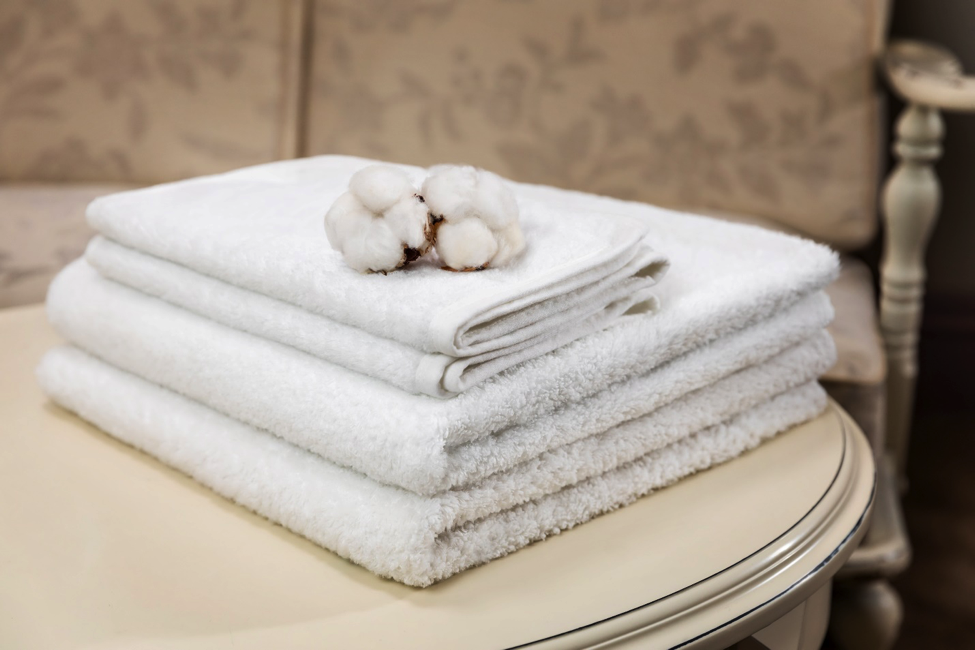 It's more important than ever before to keep a clean house and bathroom. With little ones back in school and COVID-19 lurking, bacteria and virus-infested towels are a risk you can no longer take.
Goodbye to odors
Don't you hate that musty towel smell? Well, you're about to hate it even more once we tell you where it comes from.
Those dank towel odors are caused by bacteria and fungus growth on your towels. It's not just sweat and dirt from your skin causing those smells. Your sweat and dirt are being consumed by microbes that are giving off that musty odor.
If you can smell your towels, you know that the bacterial infestation has reached critical levels. And each time you touch your towel, you're getting millions of bacteria cells all over your hands and body.
Soji can rid your bathroom of these odors in seconds. It doesn't matter if you use Soji to clean your kids, the dog, or the bathroom floor. It's impossible for bacteria and fungus to grow on the towel, so it will never have those musty odors.
Wouldn't it be nice to have a towel that smelled fresh and clean forever?
Clear skin and allergy-free
Bacteria, mold, and viruses from your towels won't just make you sick. They can also affect your skin and allergies.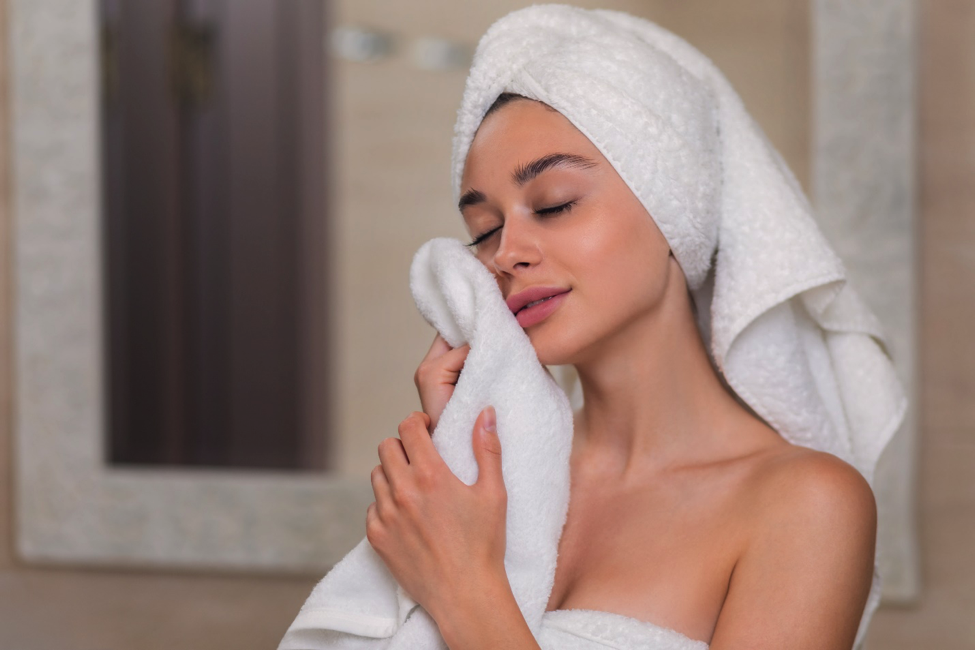 Many people who suffer from daytime allergies might be breathing in a big dose of spores every time they step out of the shower. With an antimicrobial towel, you might be able to get rid of those allergies for good.
This goes the same for acne. Acne breakouts can be caused by bacteria getting into your pores and infecting your skin. There's no easier time for bacteria to do this than when your face is totally clean after showering.
When you dry your face with a used bath towel (even you've only used it for a couple of days), you're loading your skin with bacteria, and you have zero defenses to fight it off. Essentially, your skin becomes a petri dish!
Drying off with Soji ensures that your skin will stay cleaner for longer and that your body will have enough time to release skin oils and build its natural defenses.
No more bacteria? No more breakouts!
Super snuggly
Having antimicrobial towels is amazing for peace of mind. But it's only worth it if they're comfortable. Nobody likes a scratchy towel!
Soji is made with a special type of material called Bamboo cotton. It's a rare cotton variety known as the softest cotton on Earth. It's usually used in towels at five-star hotels.
And we can tell you, these towels are soft. Like, unreal soft.
They're softer than most of the blankets in our house! And because Soji is much bigger than other towels, it even looks like a blanket.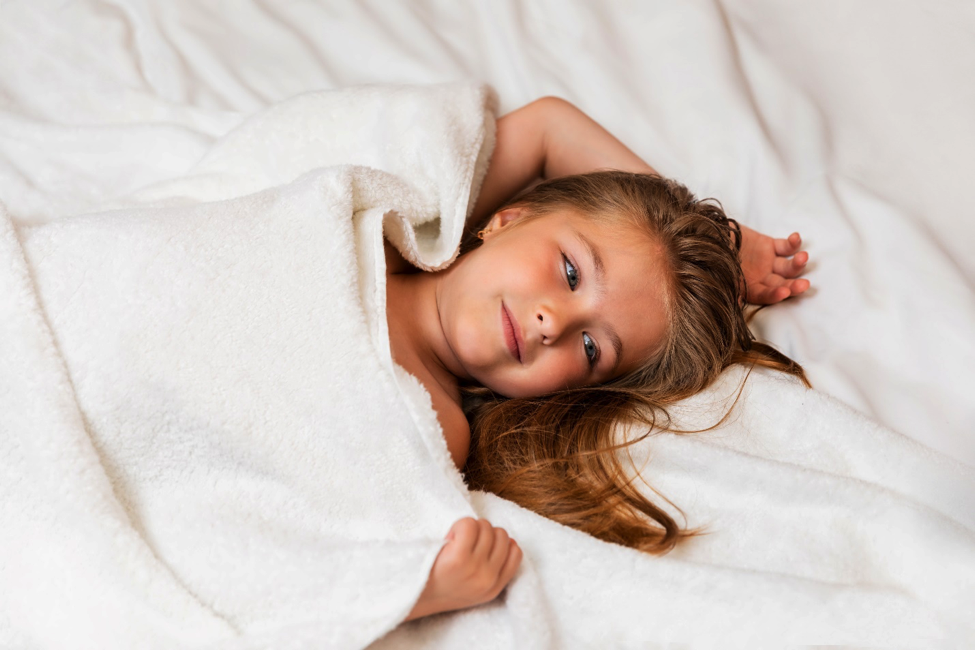 Kids love to snuggle with Soji because it's also super fluffy, like a stuffed bear. And because it's antimicrobial, kids can drag it around the house and drool all over it. It will never pick up germs!
Thanks to Soji's unique open-air weave, it will get softer with each wash and dry. Every wash fluffs the towel up and makes it a bit cushier.
A towel that lasts
Soji is reinforced with real silver and woven with a super-strong twisted-yarn weave. You can expect it to last a very long time. Its weave is resistant to pilling, fraying, and tearing, so you can run it through most wash cycles and take it to the park for picnics too.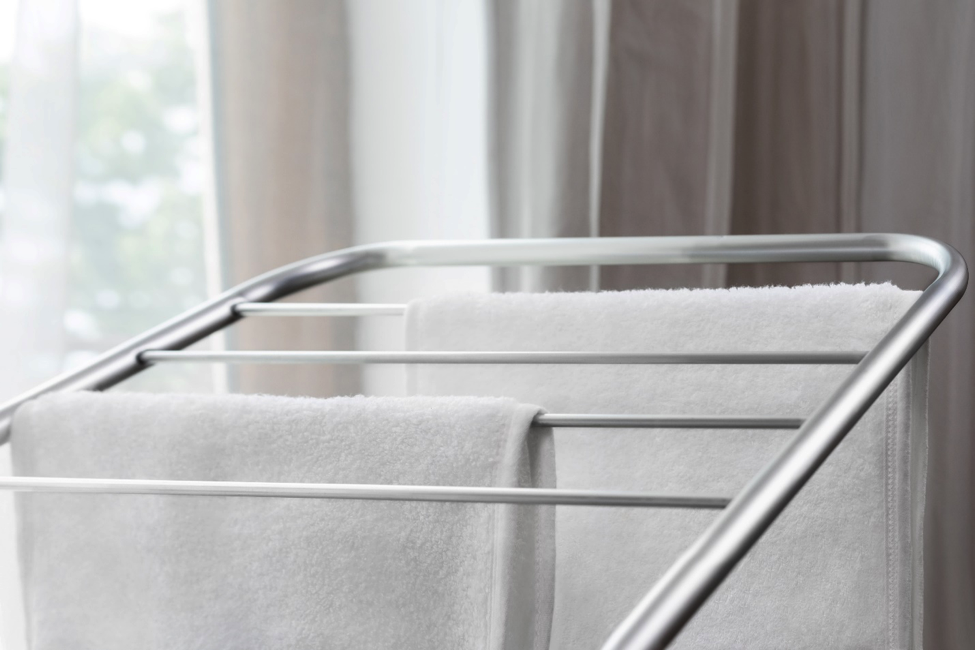 Regardless of what happens to Soji over the years, the power of antimicrobial silver will never fade away. Silver is antibacterial by nature, and it's in every thread of Soji.
We were thrilled to find Soji, and we're looking forward to using it for the long haul.
Get Soji for 50% Off
Soji isn't the cheapest towel on the market. But what do you expect from an antimicrobial towel that lasts forever and feels like something from a 5-star hotel spa? Oh, and it's full of real silver!
Luckily, you don't have to pay the big bucks to get yours. Soji is accepting pre-orders at a huge discount on Kickstarter, so you can get a whole set, including antimicrobial bath towels and hand towels, for up to 50% off. Learn more on Kickstarter and place your pre-order before stock runs out. They can't give away silver-infused towels forever!
There's nothing like wrapping up in a totally clean and ridiculously snuggly towel after every shower. You have to feel it to believe it!
*This is a partnered post. All opinions are my own and not swayed by outside sources.*