I talk about my love of Winning Moves a lot on my blog.  This is because I find they have a fantastic selection of kids games and toys for kids of all ages.
ABOUT WINNING MOVES:
Winning Moves USA (WMUSA) is a leading maker of board games, card games, and puzzles. Since WMUSA's first year of operation in 1995, the company has forged a close relationship with one of the world's largest game companies, Hasbro, Inc., owner of Parker Brothers and Milton Bradley.  WMUSA also has a great relationship with Seven Towns, Ltd. (the owners of the Rubik's brand). As a result, many long-lived Parker Brothers and Milton Bradley games & Rubik's puzzles are now marketed by WMUSA!
WMUSA proudly markets best-selling titles like Pass The Pigs®, Rubik's® Cube, Pretty, Pretty, Princess®, Rack-O®, No Stress Chess®, and more!
Some holiday products that I love include:
1.Scrabble Slam:
Scrabble Slam is the best-selling, fast-paced and easy to play card game version of Scrabble. Start with any 4-letter word on the table like "CAKE" and yell out "Ready, Set, Slam!" and the race is on. Quickly change the existing word, 1 letter card at a time, to create a new word like "BAKE" then change it to "BIKE" and so on. The first player to play out all their cards wins!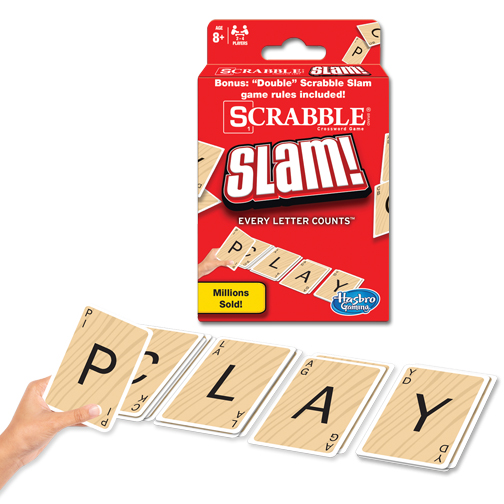 2. Large Print Tile Lock Scrabble:
Your Scrabble words won't be slip-slidin' away thanks to this boards clever "tile-lock" design. Every word counts when you are playing this specially designed large print version of the world's leading word game. The integrated turntable function makes rotating and moving the board simple, and that large print board, tiles, and rules booklet are clear and easy to read.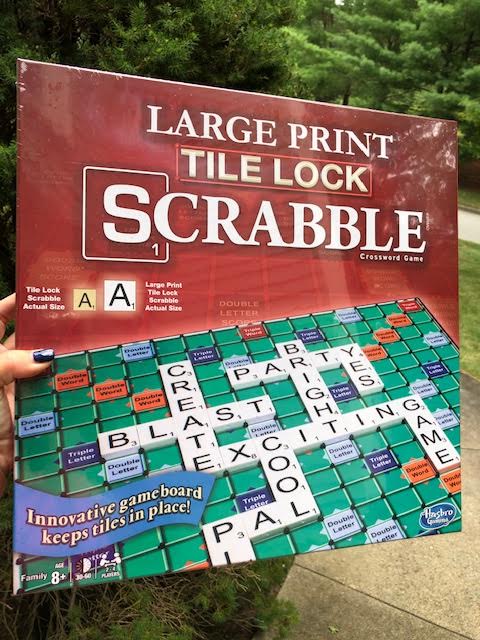 3. Tile Up:
Tile Up is a fiendishly clever strategy game. Players try to score points by creating shapes out of their tiles that match goal cards. Easy enough, right? Not so fast! You can only place tiles on top of other tiles if the two tiles are different colors and the tile on top has a lower number than the tiles it is covering. The player with the most points at the end of the game, when the four corners of the gameboard have been covered with tiles, wins!

4. Rubik's Christmas Tree:
The classic Rubik's cube with a twist!
Be sure to checking out Winning Moves Games this holiday season.
Giveaway: One winner will receive one of the Winning Moves games above. This giveaway is run via rafflecopter so click read more to see the actual giveaway. The only mandatory entry is to visit Winning Moves and tell me your favorite game in the comment section proceeding this post. US only. Good luck!
*I work with Winning Moves. All opinions are my own and not swayed by outside sources.*