One of my favorite (and I mean absolutely favorite foods) is mashed potatoes. I honestly can have it everyday of the week. So I am always on the hunt to find some great buttered recipes and this one listed below did not fail to disappoint. It is simply delicious! The best part of this Instant Pot Buttered Potatoes recipe is it is quite easy to make too.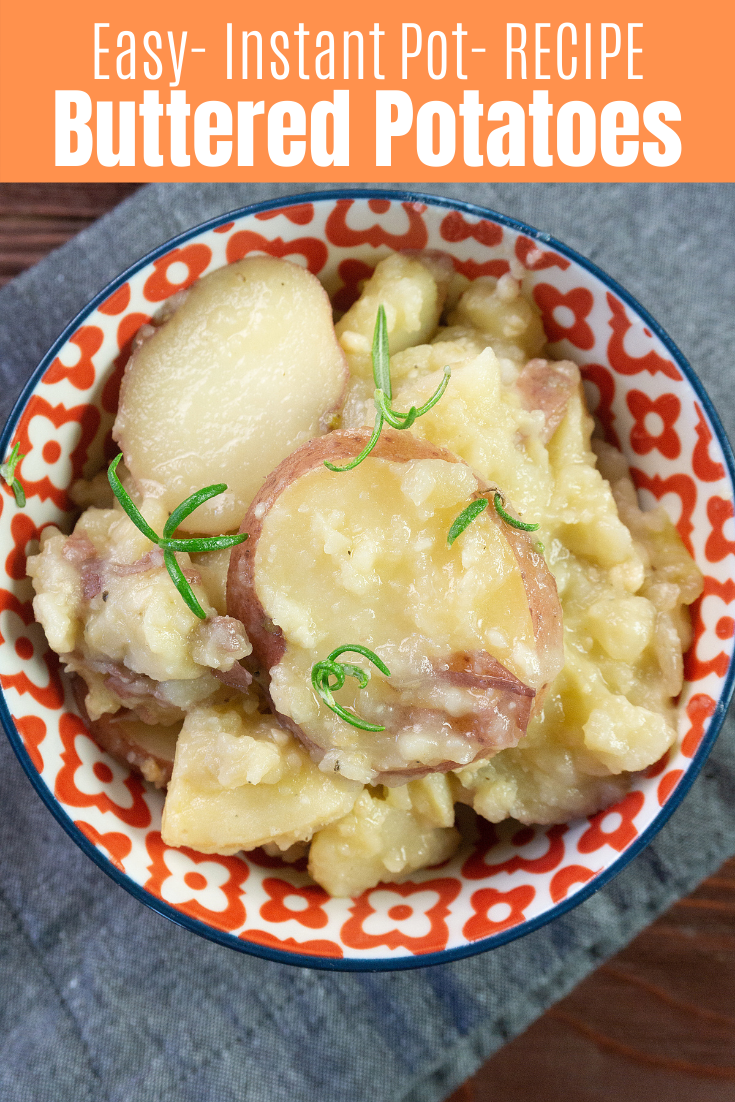 Recipe for Instant Pot Buttered Potatoes:
Serves: 6
Prep: 20 Minutes Cook: 8 Minutes (10 Minutes as it comes to pressure) to cook Buttered Potatoes
Ingredients:
10 to 12 red skinned potatoes
1 cup margarine or unsalted butter (add more salt if using unsalted butter)
1 white onion; halved and sliced into rounds
2 tablespoons garlic
1/4 teaspoon salt
1/4 teaspoon pepper
1 cup vegetable broth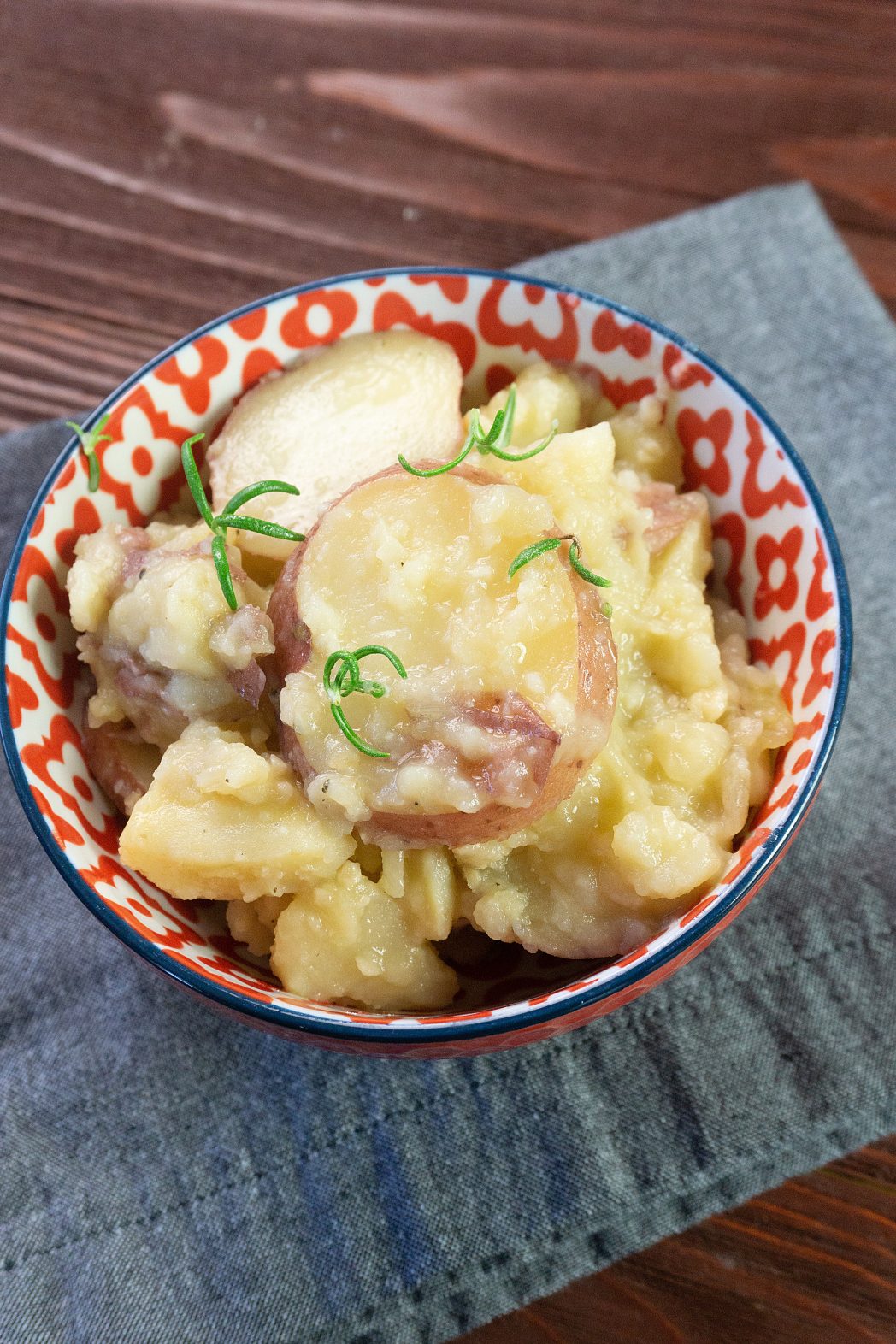 Instructions:
Place insert into the instant pot. Slice potatoes into rounds. Place potatoes into the instant pot.
Add in halved onions, butter, garlic, salt, and pepper. Pour in one cup of vegetable broth. Place lid on the instant pot. Turn valve to sealed position. Press pressure cook or manual button and set timer to 8 minutes.
Once the instant pot stops counting and beeps release pressure from the valve by turning it to open. Stir potatoes well and serve.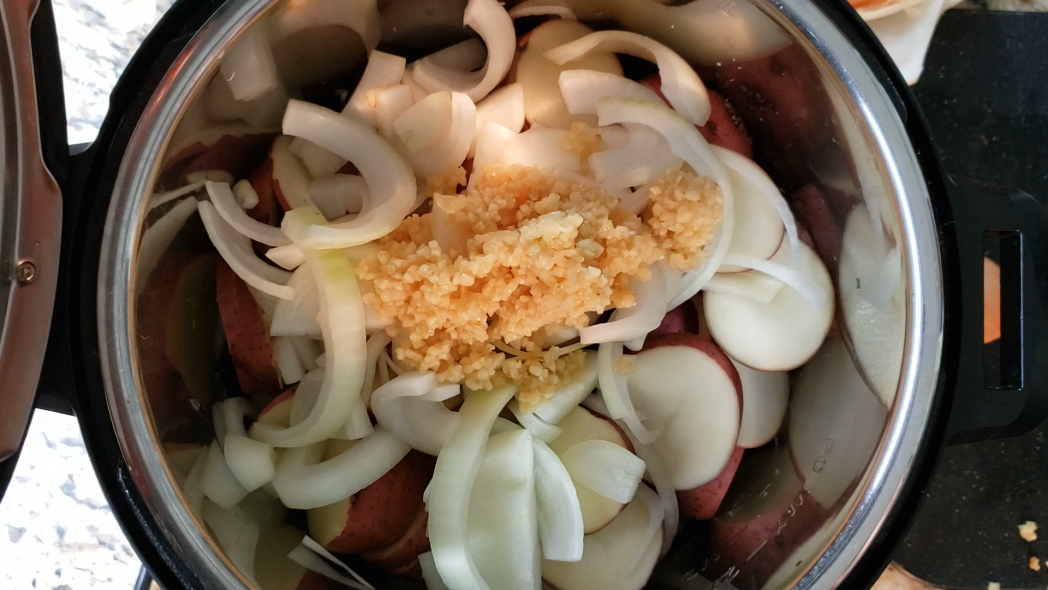 I tend to make this recipe a few times a week because in the Instapot because it is just so easy to do. I tend to buy the potatoes in bulk and that way I can store them in the fridge for up to a month. The other ingredients like garlic, pepper, salt, broth I usually have in the pantry at all times.
My oldest, who is one of the pickiest eaters, even loves this recipe. Using the Instapot makes it so much better to make these butter potatoes recipe. If you are looking for an easy, convenient, quick, yet delicious food, be sure to check out these InstaPot Buttered Potatoes today! You can also make butter roasted potatoes in a similar fashion too!