My favorite time of year is coming up- HALLOWEEN! Sure this year will look much different with the dreaded COVID but it is still time to celebrate. One way you can celebrate Halloween this year is with Dunkin'.
Dunkin' is making Halloween special this year by offering a selection of limited and delicious donuts to get you in the ghosts and goblins spirit. The following selections you can either order online or simply go through the drive through, which is seamless. Do not forget they also have their awesome fall flavored drinks including my favorite Pumpkin coffee.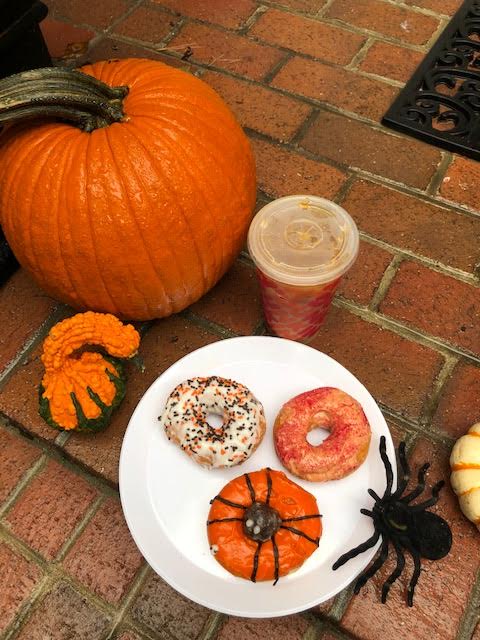 DUNKIN' HALLOWEEN SELECTIONS:
Spicy Ghost Pepper Donut: This "deliciously daring donut" is a classic yeast donut ring, topped with a strawberry-flavored icing that features a bold blend of cayenne and ghost pepper, finished with a red sanding sugar. It's only available at participating Dunkin' locations through the end of November.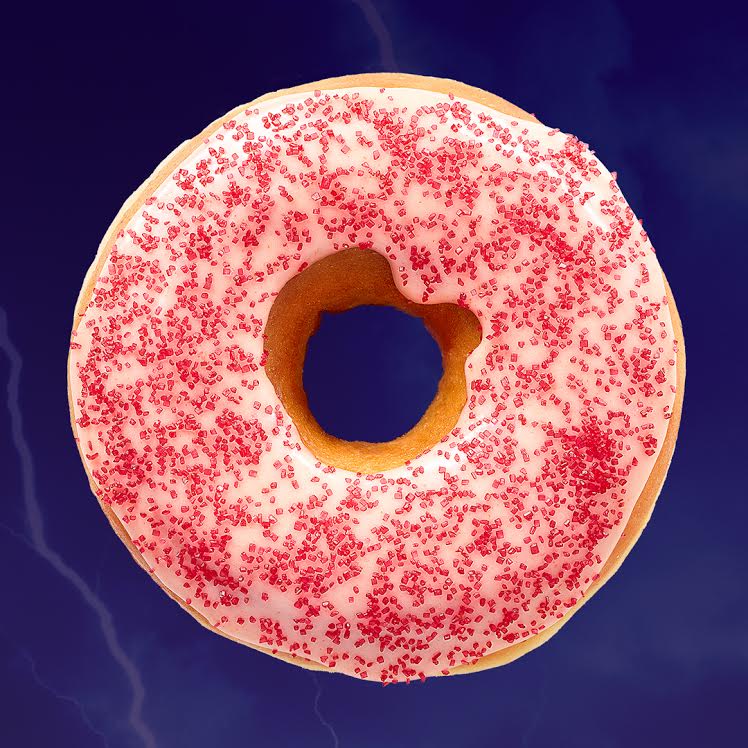 DIY Donut Kits: Halloween Donut Decorating Kits are available for purchase at participating locations. They include plain yeast donuts, along with pre-packaged icing in orange, white and black varieties and three sprinkle blends. The Halloween DIY Dunkin' Donut Decorating Kits are available for purchase in two sizes, small (4-count donuts) and large (9-count donuts).
Spider Donut: The Halloween-themed Spider Donut has returned to Dunkin's menus.
My kids, their friends, and I all tried out the Spider Donut and Spicy Ghost Pepper Donut so far. I am absolutely ADDICTED to the Spicy Ghost Pepper. It has the perfect flavor of spicy and sweet. I honestly went three times this week because I just fell in love with this donut. Meanwhile my kids loved the orange frosted Spider Donut. They said it was sweet and delicious! This weekend we plan to try out the DIY Donut Kits.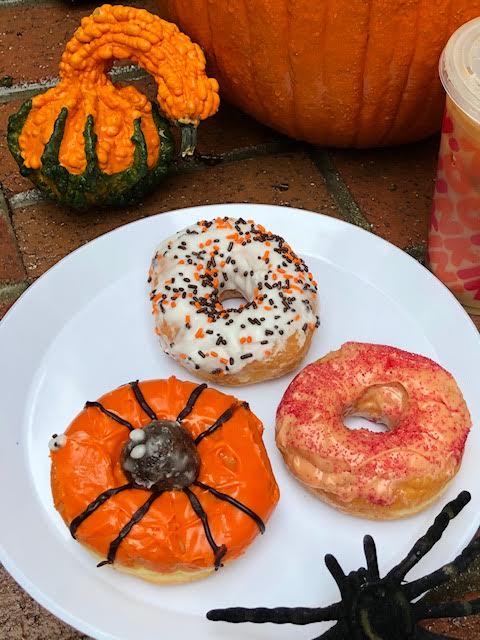 Halloween looks a little different this year, and so do their donuts. While their classic bakery offering has plenty of crave-worthy treats, they are excited to show their spicy side with a donut that packs a touch of heat with something sweet and can be enjoyed any time of day," according to Jill Nelson, Vice President, Marketing Strategy at Dunkin'. "With our scary-good lineup of the Spicy Ghost Pepper Donut, Halloween DIY Dunkin' Donut Decorating Kits and fan-favorite Spider Donut, Dunkin' is here to help our guests keep their Halloween spirit alive this season.
GET IN THE HOLIDAY SPIRIT BY CHECKING OUT THE HALLOWEEN OFFERINGS AT DUNKIN' TODAY!
*I am working with Dunkin' to promote this. All opinions are my own and not swayed by outside sources.*