These days we need all the fun we can get! Last month, we received a really fun game that the whole family loved called Crown War from Advance Games. This is a premium token toys game that the whole family will enjoy playing over and over again.
Crown War is a twist on the classic war card game in a cool new way to play. This game features 60 premium quality token (jokers, ace, king, queen, prince, and more) which you play by piling up the tokens on top of each other. Once you are done with play, you can pack up your tokens in the container which also includes the cloth carrying bag for travel.  It comes with a secret bankruptcy token to change the game during play.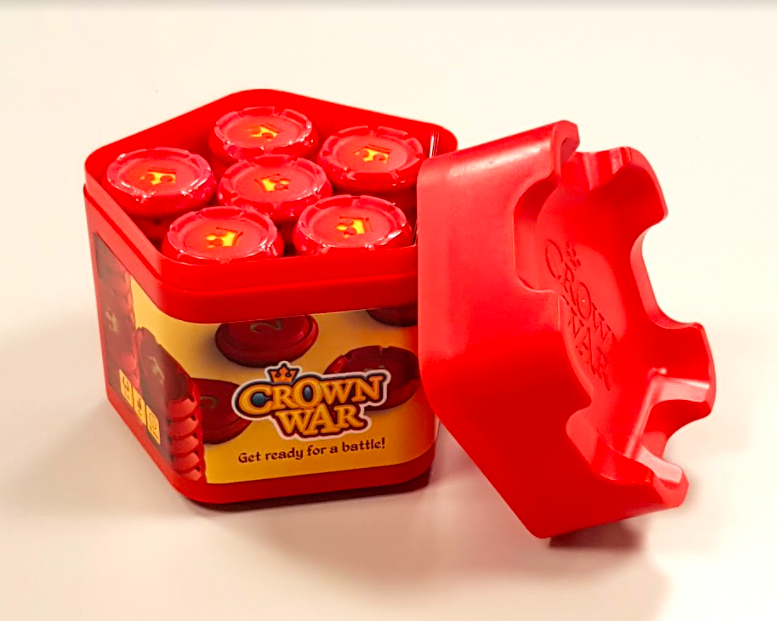 THE WAY IT WORKS:
1. Mix the coins and place them on the table facing down.
2. All players pick 1 coin simultaneously. The player with the highest value coin wins the round and collects his friend's coins.
3. When all the coins in the center are gone, or when there are less coins than the numbers of players, compare players piles.
The player with the highest pile wins the game. It is recommended to play 5 games in a row and the winner in the majority of the games is the winner.
Hayley and her friends love to play this game. They do it on break from school and they find it both fun and challenging. They love to get competitive to see who wins each round.  This game is a simple game for everyone in the family to enjoy. The coins are made for the youngest hands, so even Tay Tay loves to join in on the excitement.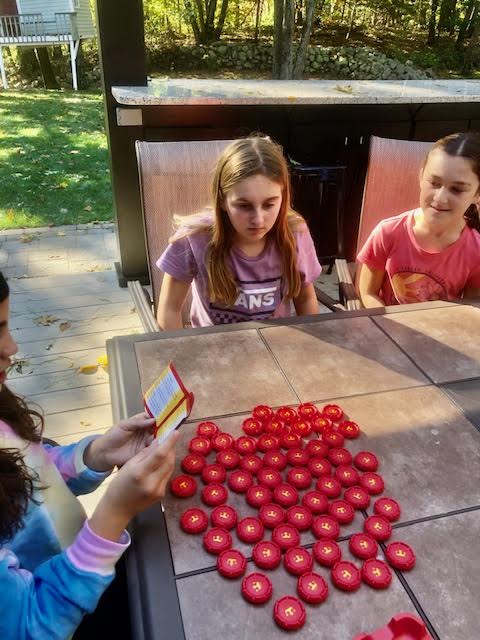 It is very easy to set up and very simple rules to play. They also can take it house to house for play with other friends.  We love the bankruptcy guy too, although who likes to get this one LOL!  If you get that you lose the round but also have to put back half your earnings. I also love that is great for young ones and early math.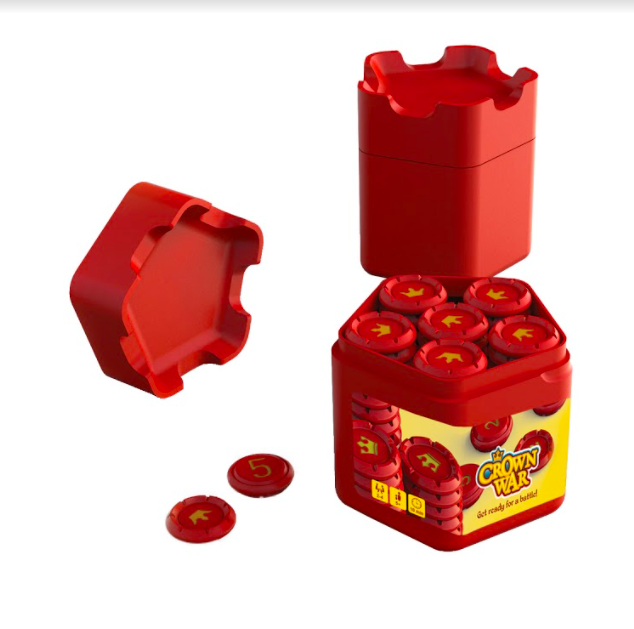 It was a hit in the Pezza family and I know it will be in yours too!
Giveaway: One winner will receive Crown War. This giveaway is run via rafflecopter so click read more to see the actual giveaway. The only mandatory entry is to visit Crown War and tell me your favorite feature in the comment section proceeding this post. While the other entries are optional, I highly suggest filling them out to increase your chances of winning. US only. Good luck!
a Rafflecopter giveaway

*This is a partnered post. All opinions are my own and not swayed by outside sources.*