*I received compensation and/or product from Best Buy in exchange for posting about the Bosch Counter-Depth Refrigerators *
I am a tech fan for life and I love my appliances to have that special tech touch! As I am preparing to get new appliances, I am definitely scouting out Best Buy and their new technological appliances! One of the most important appliances is your fridge! A good refrigerator is an absolute essential in a kitchen. Enter the All-New Bosch Counter-Depth Refrigerators available now at Best Buy!
Some of the features I love about the new Bosch Counter-Depth Refrigerators include the gorgeous Stainless-Steel finishes. I used to be a white top fan but I certainly changed my ways and now I love the look of all stainless steel. These sets of fridges have this gorgeous gleam. They also feature simple touch sensitive controls, which makes it so easy to operate.
Organization is a cinch with this fridge. It includes  5 tempered glass shelves, 4 of which are adjustable and half-width, 3 gallon door bins and 2 humidity controlled compartments to provide ample space for storing items. Also included is an internal water dispenser with replacement filters! Now I can get filtered water with a simple touch.
One thing I hate about my fridge now is how I can leave it open and not even realize it. With this fridge there is a door alarm that alerts you when the fridge door is accidentally left open to save energy! Yah for saving on your energy bill too!
Another thing I dislike about my current fridge is I still have to use ice trays to get ice made. With the Bosch Counter-Depth Refrigerators, it includes an automatic ice maker to supply a steady supply of ice without the mess of having to refill ice trays.
I also loved the FarmFresh System™ that combines four innovative freshness technologies to keep your food fresh longer for less food wasted. (As compared to a Bosch refrigerator without FarmFresh System™. Results may vary among different foods.)
The new FarmFresh System™ uses four innovative freshness technologies to keep your food fresher, longer:
VitaFreshPro™ offers preset settings that automatically balance BOTH temperature and humidity
FreshProtect™absorbs naturally occurring ethylene to slow ripening, so produce stays fresher, longer.
MultiAirFlow™ evenly circulates cool, fresh air to maintain consistent temperatures throughout the entire fridge cavity, from the door bins to back corners.
AirFresh® Filter absorbs even the toughest food odors, keeping your refrigerator and freezer air fresh.
One thing I love about this, is it works via Home Connect™.  The Home Connect™ app allows you to remotely monitor and control your Bosch refrigerator from your smartphone or tablet. You can readily control the temperature, adjust lighting, run diagnostics (Connectivity and speed varies based on network and Wi-Fi levels.) for ultimate convenience.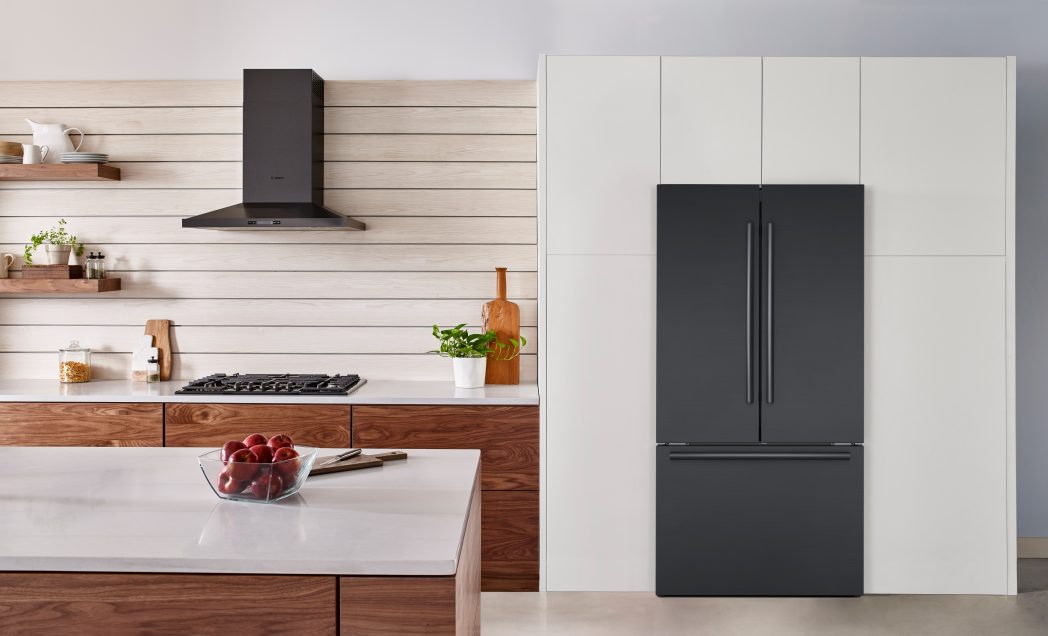 Connected refrigerators from Bosch are designed to give you peace of mind, customization, accessibility, beauty, and simplification. I can't wait to look into these fridges for the holidays! Sleek, customizable, convenient, beautiful, functional, tech-advanced and amazing are some of the words I would use to describe the All-New Bosch Counter-Depth Refrigerators! It is time now to upgrade your appliances!