*I received compensation and/or product from Best Buy in exchange for posting. All opinions are my own and not swayed by outside sources.*
We are a huge tech family! The Pezza family is always on the hunt for the best and greatest appliances and of course, we always turn to Best Buy for this!  One area of the kitchen where I need to upgrade is  my dishwasher. While I love my dishwasher, it is at least 20 years old and it is about time to upgrade. For this we are looking at the new Bosch 800 Series dishwasher available now at Best Buy. Design, reliability, functionality, and engineering are important to me and this new dishwasher has that and so much more!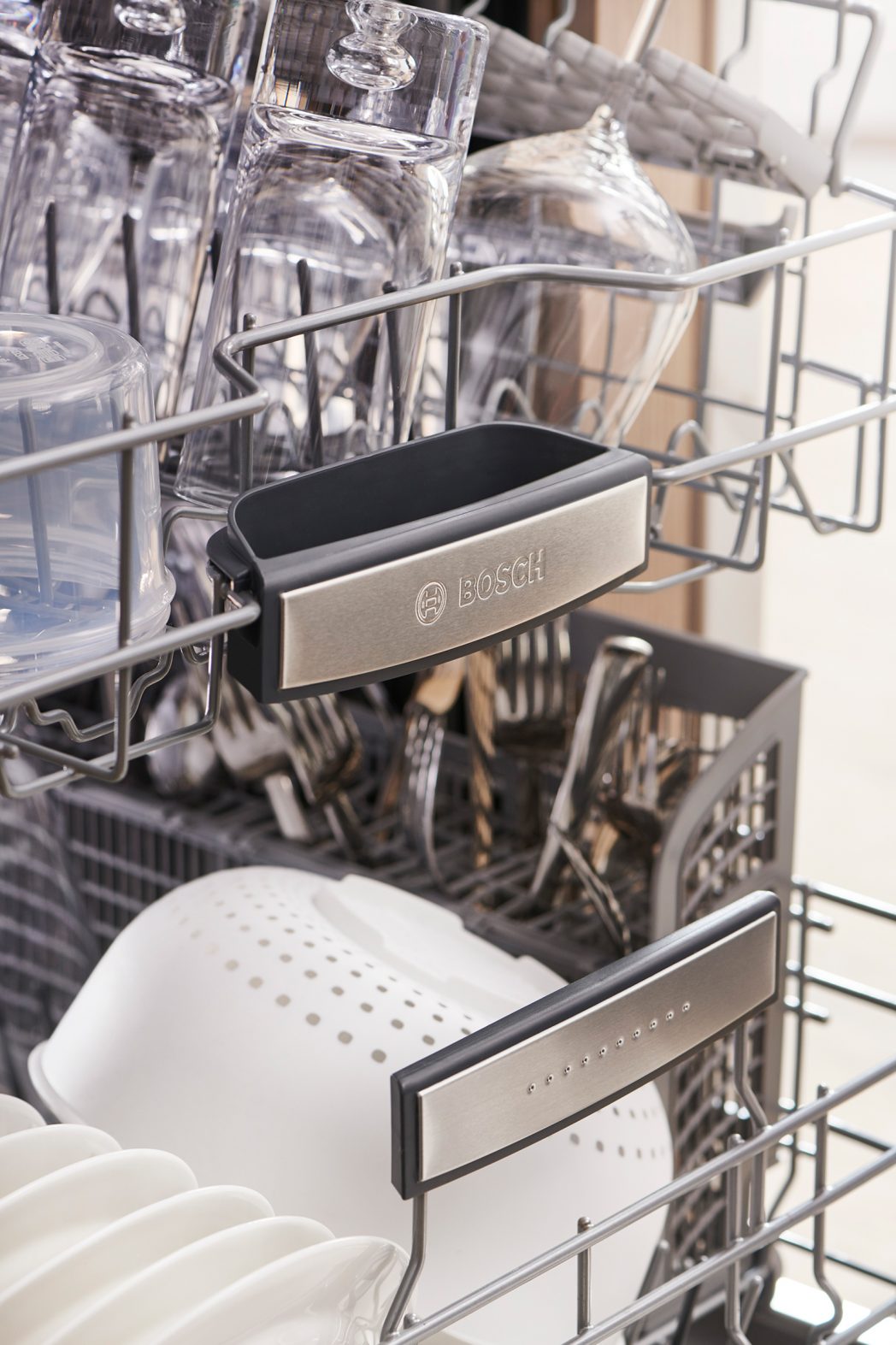 The new Bosch 800 Series dishwasher Crystal Dry has so many awesome features, that I do not know where to begin. First of all there is a 24 inch width so there is room for up to 16 place settings. As a family of 5 who is always doing dishes, this is a huge selling feature to me. There is also 6 wash cycles including five-level wash, 5 options like Extra Dry, and a concealed heating element depending on what your dish needs are.
I always find with my old dishwasher that the configuration is very odd. With the new Bosch 800 Series dishwasher Crystal Dry, they can accommodate the odd shaped item with the flexible 3rd rack.  This dishwasher also features the  EasyGlide™ rack, which allows you to load  and unload smoothly. You can move it easily and adjust the racks.
I also love the touch control on this dishwasher. You can program a cycle and let the dishwasher do the rest with the simply touch technology.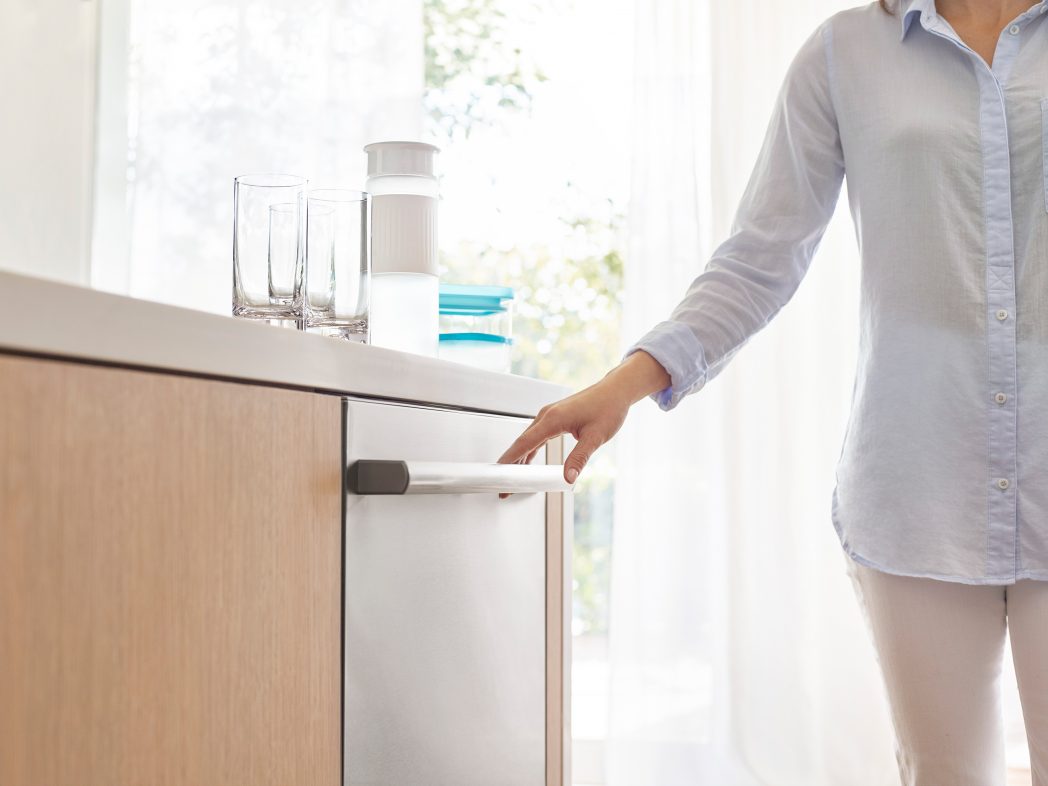 Some other features include:
RackMatic®
Fit it all, every time. With 3 different height levels and up to 9 possible rack positions, you can customize each load for your needs.
24/7 Aquastop®
Protect your floors. This 4-part leak prevention system uses sensors to detect and stop leaks, and can even turn on by itself.
42-dBA noise level rating
Wash dishes in peace. Bosch dishwashers are so quiet, you have to check the exterior Infolight® to know they're on.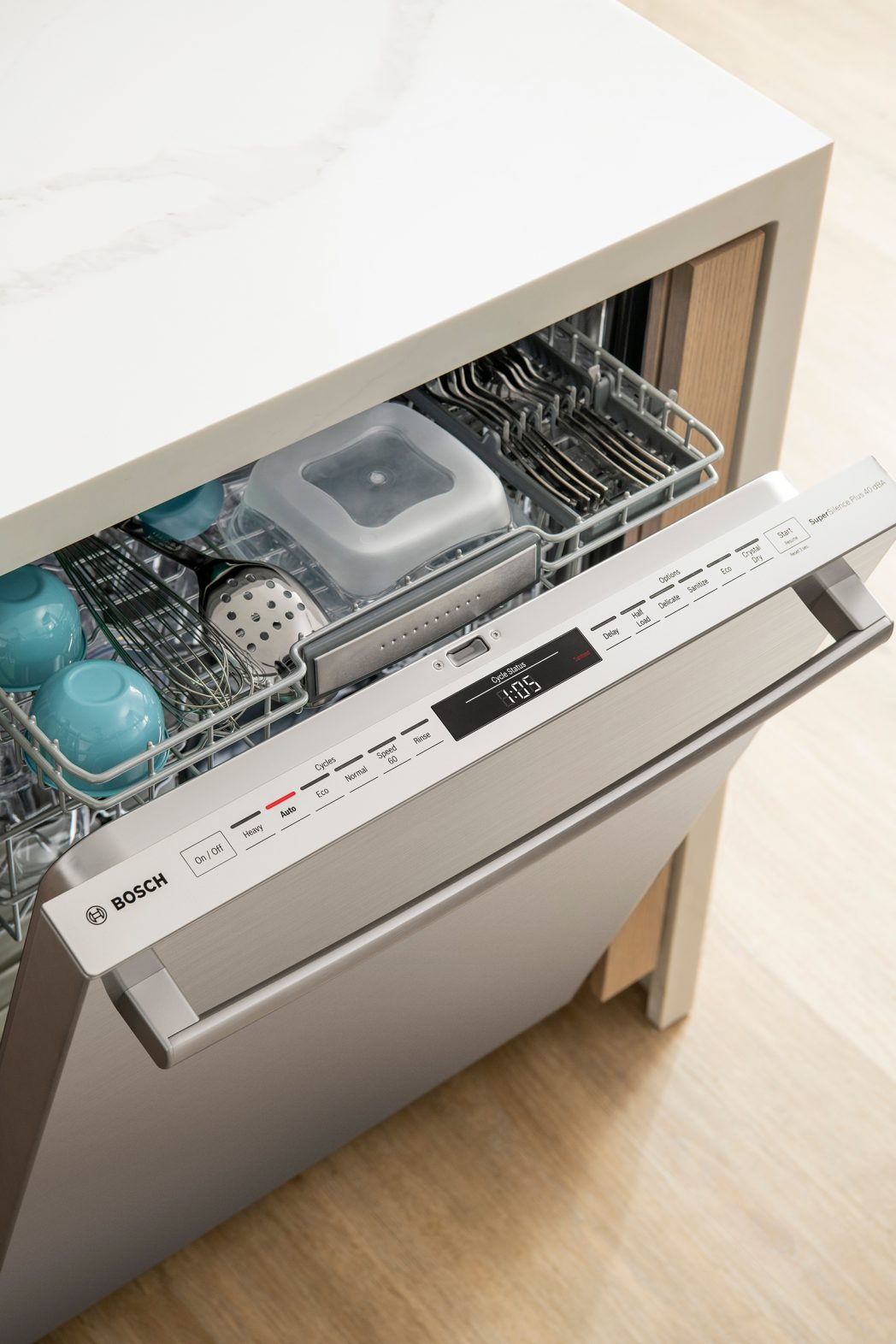 The new Bosch 800 Series dishwasher delivers a sparkling clean and dry with advanced Precision Wash technology and patented Crystal Dry technology.  This is the end all, be all,  of dishwashers and is available now at Best Buy.  With the Crystal Dry technology * , there is 60 percent better drying results with a reduction of 99 percent of bacteria. This dishwasher is ENERGY STAR qualified and meets or exceeds federal guidelines, for year-round energy savings.  Be sure to check out this dishwasher today. You can thank me later!
*Based on aggregate average drying performance of Bosch Dishwashers with CrystalDry on combined household load including plastics, glass, steel, and porcelain as compared to Bosch Dishwashers with PureDry.  Drying performance may vary by dish type.