As a mom and dentist, I can attest to the fact that getting kids to practice good oral hygiene can sometimes be similar to performing an exorcism on a cat. The dangers include flailing wildly, biting and even the occasional feral hissing (tiny bits of foamy toothpaste/mouthwash included). Every child is different, and over my many years of practicing dentistry, I've seen it all. Some little ones are amazingly well-behaved, some are fearful of the visit and then there are those who go feral on us. More than once I've thought to myself, in and outside of the office, that there must be an easier way to get kiddo's to cooperate & practice better hygiene guidelines.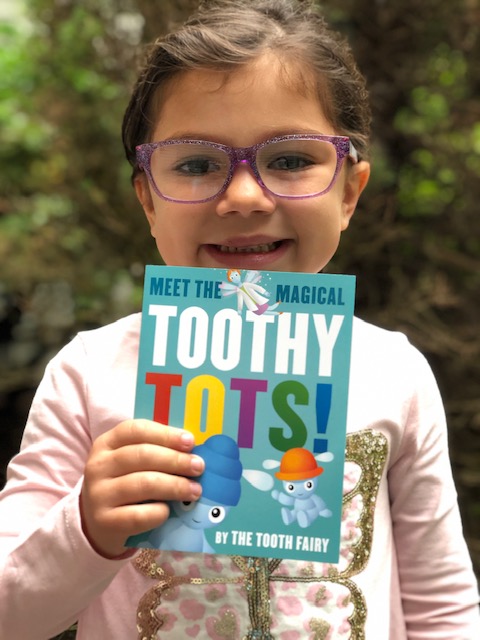 The all woman team behind Toothy Tots must have had the same thought because they put their heads together as moms, daughters & granddaughters to come up with an idea that is catching on quickly in the world of parents. Toothy Tots are your child's new best friend that will stick around to help motivate them to give regular brushing & flossing their best shot, no fighting with mom/dad required.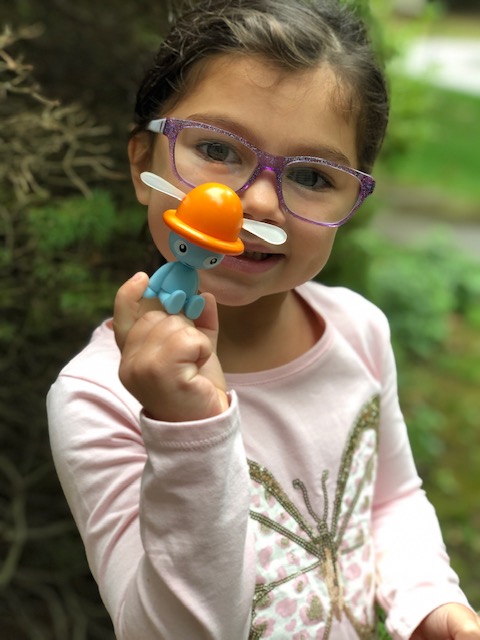 As important as good oral hygiene is for both adults and children, I have to applaud the Toothy Tots team for creating such cute little pals to help instill good brushing and flossing habit while making the process so much easier for parents in the process. Not only do Toothy Tots help instill better hygiene but they have the dual purpose of also making losing baby teeth more exciting and less scary. For a long time my little ones were terrified of losing their teeth, especially when we had to assist in the process, and even now they're still apprehensive after going through their fair share of lost baby teeth.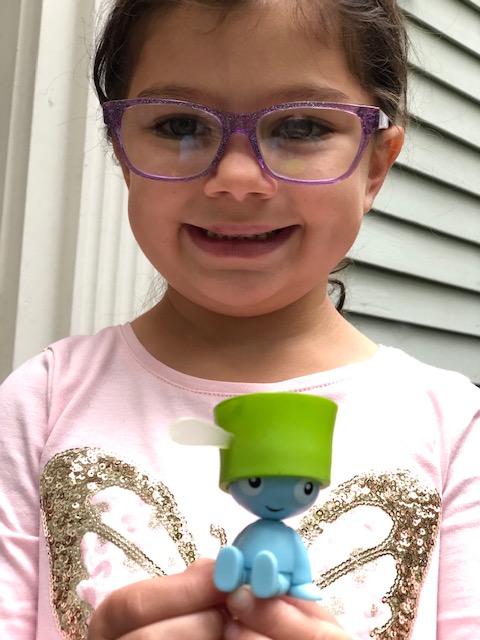 The Toothy Tots also are used for storing of the baby teeth until the tooth fairy can come collect them in exchange for money or small treats, based on what she deems appropriate from family to family. Visiting so many houses in one evening can be such a tough job, so the Toothy Tots will work with her to make the job easier while encouraging your little ones to have healthier habits. In addition to bringing a Toothy Tot home, your little one will also receive: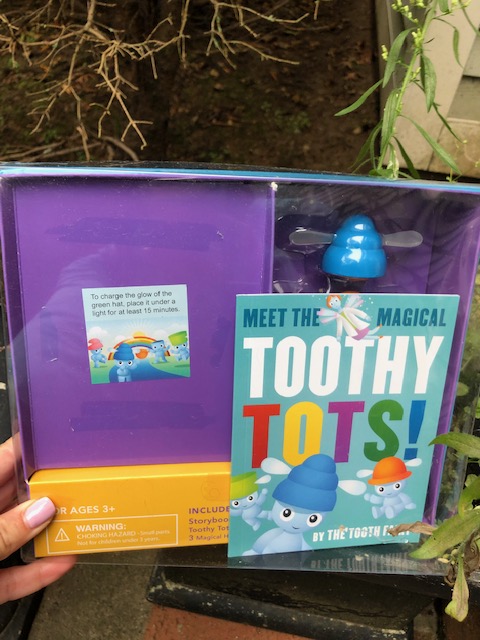 Meet the Toothy Tots 24-page storybook
3 magical interchangeable hats
The thought behind Toothy Tots and the execution of a great idea is evident in the package I received from the team. While my little ones have pretty good oral habits, the Toothy Tots have been great at helping reinforce this dentist mama's routine and help the kiddos see how important it is to brush & floss daily.
After all, without the healthy habits being taught, how can the tooth fairy rely on the power of Twinkle Sprinkles that are hidden in your child's healthy teeth? If you're little one wasn't aware of the power their teeth have, now is the time to spill the secret! Unhealthy teeth that aren't brushed well and flossed daily go to the Gunkyard, and that means that the tooth fairy won't get the Twinkle Sprinkles she needs to fly around collecting the healthy teeth. Let your littles know that the Toothy Tots are there to help but also keeping an eye out for the tooth fairy, so she knows who she can rely on for the magic she needs to do her job!
To learn more about Toothy Tots you can visit them online or become a fan of their social media sites like Facebook|Twitter|Instagram.
*This is a partnered post. All opinions are my own and not swayed by outside sources.*