I know..I know… We are still a few months away from the holidays but it is about time to start looking for holiday gifts!  As part of my blog, I love to bring my readers some new and innovative toys and this year is no exception. Here are some fabulous new products on the market:
1.Power Blox™ Advanced Set – E-Blox® – LED Light-Up Building Blocks for Kids
If your kids are into STEM, this is the toy for them. Parents who yearn for a great STEM toy now have proof that science, technology and all those important left-brain skills are packed into every E-Blox product. E-Blox's interactive building blocks, with its patented technology, have been named Stem.org Authenticated™. This STEM credentialing organization declared every E-Blox kit to be authenticated and certified!
As E-Blox's website home page proclaims, "E-Blox are tons of fun to build while enhancing a child's knowledge in the sciences and arts." More importantly, playing with E-Blox wide assortment of playthings equips today's children with the skills they will need to succeed in the 21st century — and beyond!
It may look like child's play but thanks to the Stem.org Authenticated trustmark, grownups can be assured of stimulating their child's budding engineering skills with E-Blox educational electronic toys.
STEM.org is the longest continually operating, privately-held STEM organization in the United States – serving schools, districts, organizations and the world's top brands in over 25 countries. Now more than ever, they report, it is important to inspire, recruit and cultivate the talents of this generation and ones to come.
Check out the sets in the Circuit Blox, Power Blox and Story Blox collections this holiday season. My son loves these blocks and I love how it makes his brain work! It takes skill and thought to put these together.
2. CAPTURE THE FLAG REDUX – LIGHT UP THE DARK FOR AN OUTDOOR ADVENTURE!
This game pumps up the excitement of the classic outdoor game Capture the Flag with glowing lights and new styles of play. Experience it anywhere with space to run — after sunset or inside with the lights off. It's a top seller in novelty games on Amazon and has 685 customer reviews averaging 4.5! This game is so much fun for the kids! As a kid of 80s, I remember playing a game similar to this but this game takes it up 5 notches! It is fun for the whole family.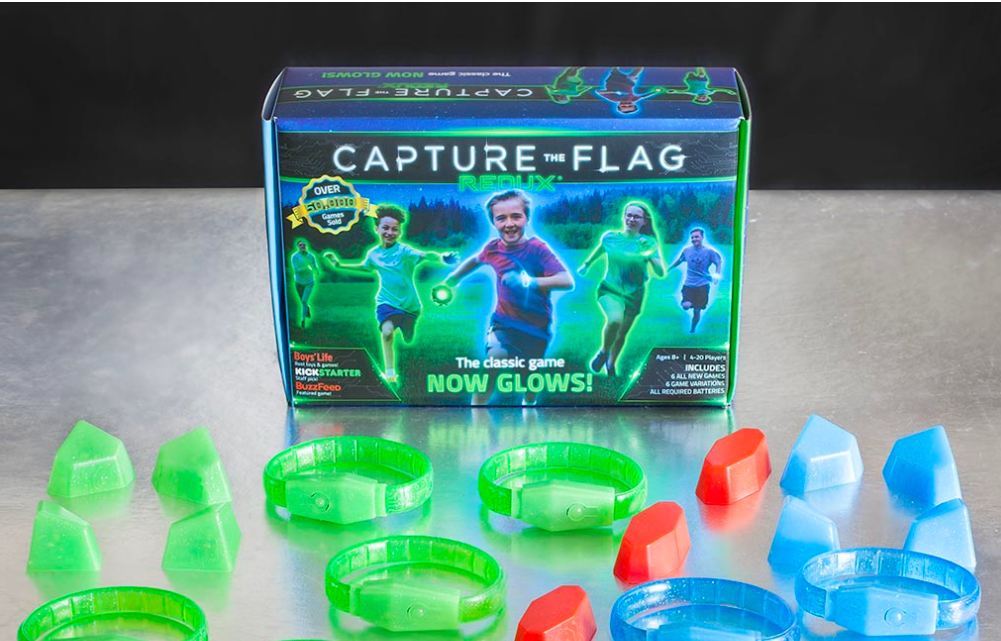 3. WIZARDS & WEREWOLVES: A GLOW-IN-THE-DARK OUTDOOR GAME:
The pulse-pounding outdoor game that brings your favorite fantasy books, movies and board games to life.

Happy shopping!
*This is a partnered post. All opinions are my own and not swayed by outside sources.*