Unfortunately getting sick is an inevitable event in every child's life. Kids get sick all the time and while we feel horrible when it happens, the most important thing is to be prepared. In our medicine cabinet, we always keep the latest medicines as well as a good, and reliable, forehead thermometer.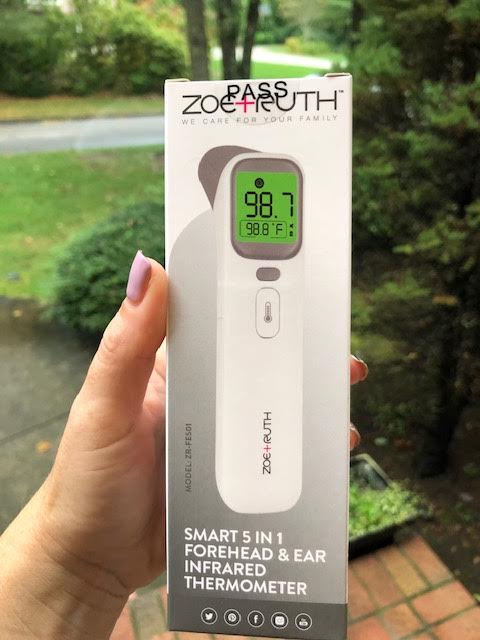 Zoe+Ruth sent me an incredible 5 in 1 Ear Infrared + Forehead Thermometer and it has been a lifesaver for us. While the traditional way of taking temperature under the tongue might be good for my older kids, it is not so good for Tay Tay. We never get an accurate reading doing this but with the Zoe+Ruth smart thermometer, we are simply able to shoot at her forehead and we get her reading in no time at all.  No kid wants to stand around waiting for the number to show up and with Zoe+Ruth, you do not have to! I love this thermometer so much and especially the forehead thermometer features.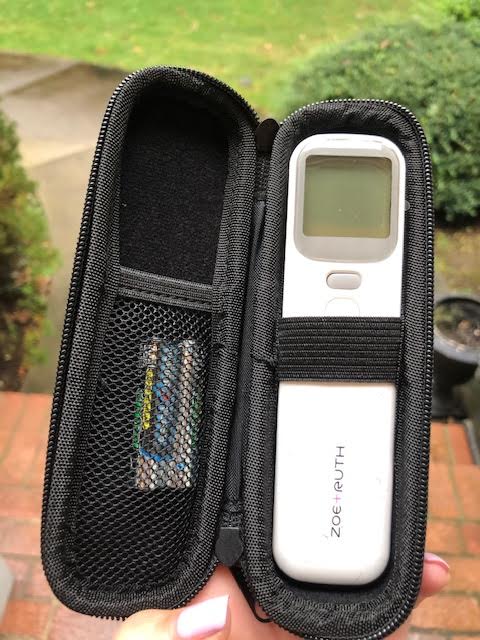 Smart Thermometer:
It is called a 5 in 1 thermometer since it can take 5 different types of temperature reading. First is the traditional ear temperature option but it has a built in technology to take separate measurements of forehead readings for adults and children. It also features a Room Mode to ensure the perfect sleeping conditions for your child and an Object Mode which allows you to test your babies bathwater, bottled milk, food, etc.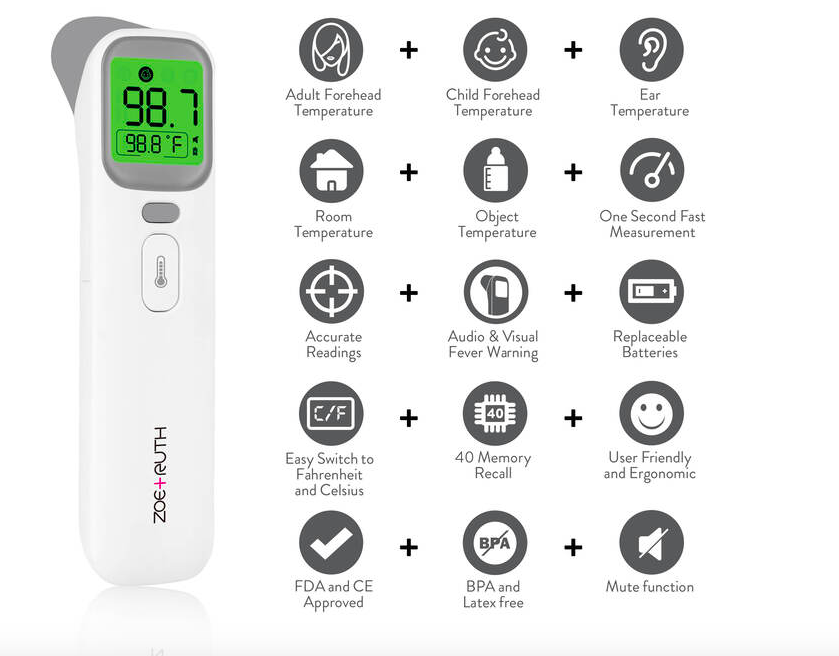 It also features a really large backlit LCD screen so you can take their temperature even while they are sleeping. You use the features of the forehead thermometer to do this. It has a 4 color fever alert system to make it easy to read and to identify when a
fever
is present with its super quick instant reading. You just have to pop it onto the correct mode and press and release the measure button to take a reading. It recalls the last 40 body temperatures taken.
When you get this thermometer, it comes with an easy to read guide about the main functions and how to use the thermometer. It also comes inside a Zoe+Ruth custom made zipper case to keep your thermometer safe and ready to go whenever you made need it.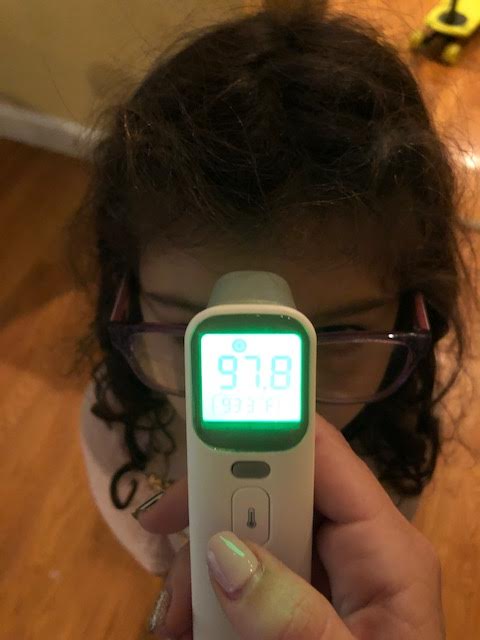 To purchase and find out more about the Zoe+Ruth 5 in 1 thermometer, check them out on their Amazon listing and website. This thermometer has been a lifesaver!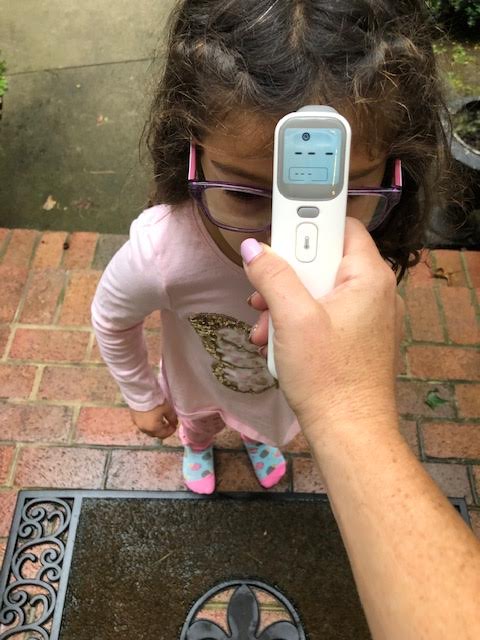 Giveaway: One winner will win the 5-1 Smart Thermometer. This giveaway is run via rafflecopter, so click read more to see the actual giveaway. The only mandatory entry is to visit Zoe +Ruth and tell me your favorite feature in the comment section proceeding this post. US Only. Good luck!
*This is a partnered post. All opinions are my own and not swayed by outside sources.*